How To Remove Pinstripes? An Easy Guide For Effective Results
There would be a time when you would have loved the pinstripes on your car's paint. With time, trends change and so may your perceptions about these decorative parallels. What used to look beautiful yesterday may look ugly today. If same is the case with you, knowing how to remove pinstripes becomes imperative.
How To Remove Pinstripes? Navigating Through The DIY Process
When it comes to removing pinstripes from your car's paint, the chances are that you would end up messing up. If you do not navigate through the task in the right manner, the car's paint is liable to get damaged. This is where you would have to acquaint yourself with the right method and approach. Let's explore the unique methods for pinstripes removal in detail.
1. What Are Pinstripes?
Generally observed in off-road vehicles, pinstripes are decorative thin parallel stripes that can be stuck onto a car's paint. The only purpose of these pinstripes is for the decoration purposes. Pinstriping is for people who like experimenting with customized looks for their vehicles.
These elements used to reflect fanciness and beauty, but with time, they are becoming a fashion only a few follow. Now, that you have a basic idea, let's move further and find how to remove pinstripes.
          SEE MORE:
2. Blow Dryer Or Heat Gun
This is one of the most convenient ways to remove the pinstripes. Rather than scratching or knifing it, make use of a blow dryer or a heat gun. Start from the edges and make your way to the other end, blow drying through the way. The heat is likely to loosen up the pinstripe. Alternatively, a heat gun can be used to if your toolkit has one.
Once you witness that the pinstripe has loosened a bit, you may use any plastic sharp-edged tool to peel it off. A plastic scale or a plastic knife could help you get rid of it. Slowly place the plastic edged tool at one end and keep moving it until it all comes out.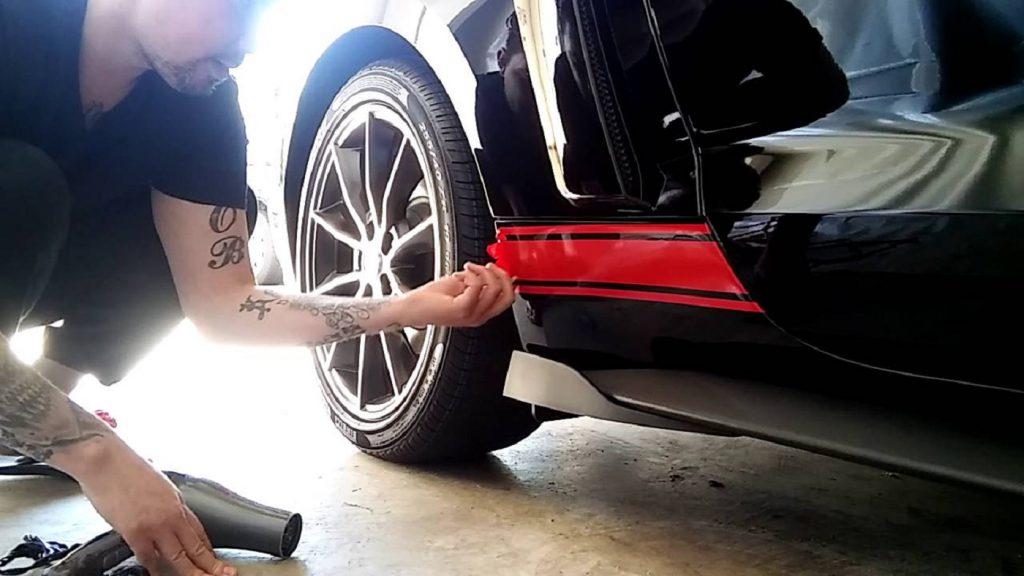 3. Going The Electric Drill Way
Equipment such as an electric drill or even Dremel tools has a facility to attach discs to its end. In this case, you would be required to add a disc that holds a specialty to remove pinstripes. Using any other disc is not preferable. The greatest advantage of using this technique accounts for quick results.
Before you start with the process, make sure that the car's surface is clear from the accumulation of dust or dirt. This step is essential when it comes to securing the car's paint. Use a blow dryer first to loosen up the end of the pinstripe. Once it loosens up, you can use the drill to make your way through its entire length, until it comes off completely.
How to remove pinstriping off your car? Check out the tutorial below:
>> Buy a high-quality used car at best deal from Japanese authorized dealers here <<
4. The Volatile Rubbing Alcohol
The easiest of all, apply "rubbing alcohol" around the edges of the pinstripe. Once the solution is applied, you would have to wait a bit until the adhesive loosens up. Once you observe that the pinstripe is losing its grip, try peeling it off while wearing gloves in your hands.
One should always take precaution and keep rubbing alcohol away from your kids' reach. These liquids are not safe for human consumption and are highly toxic. Remember to wash your hands, in case the solution gets to your hands.
5. Residue Removal
Sometimes even when the pinstripes are removed, residues are left behind that may look unattractive and messy. This is why; removing these residues becomes all the more important. Use a product called "Goo Gone" by merely spraying it and cleaning the surface with a cloth afterward.
You could also use a car wax, which you can apply in the area where pinstripes resided. This helps in keeping the paint shiny, and new just like it were new. Refer to maintenance tips for suggestions on how to upkeep car's paint.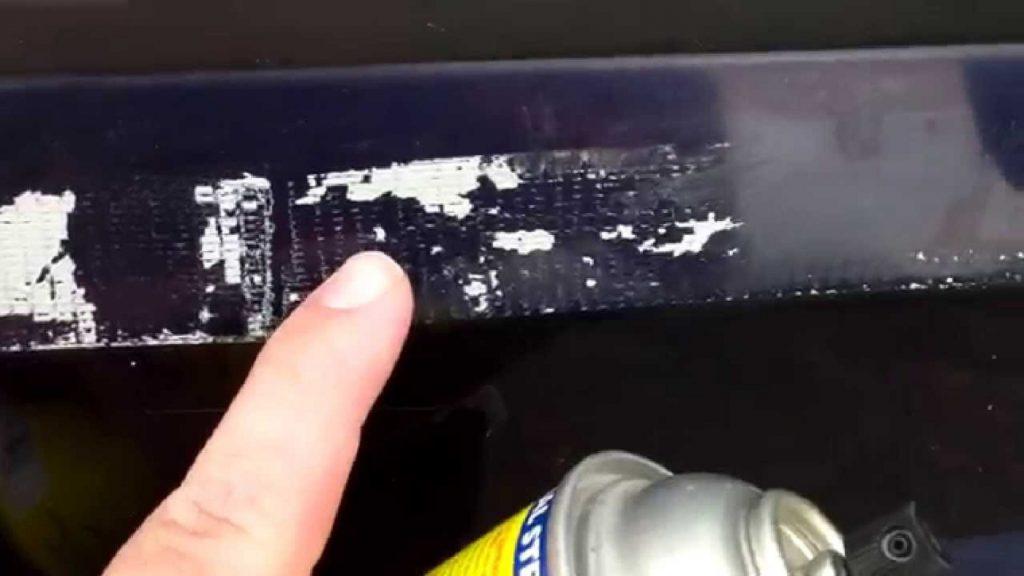 Wrapping Up
Hope that the mentioned steps come in useful when perplexed as to "how to remove pinstripes." Remember to follow the mentioned steps as experimenting may lead to car paint's damage.