How To Drive In Snow With FWD?
Last updated
Oct 27, 2022
0 comments
Knowing how to drive in snow with FWD to take the most advantages to deal with obstacles will be very convenient and time-consuming for any driver.
FWD or Front-wheel drive is a driving system that people with typical passenger cars usually prefer to choose. It is the system in which the power from the engine will be transmitted to all two front wheels to generate the vehicle to move forward. This system is used variables on the lines of the current car information such as Mitsubishi Attrage, Toyota Vios, Honda City, or Chevrolet Cruze.
The FWD system is easy to arrange, has excellent fuel economy, and can effectively expand the size of the cabin to be more spacious. The car traction also increases when the engine and number of boxes are placed on the front two wheels.
With the simple but effective operating mechanism, this wheel drive type is most suitable for cars commuting in urban streets or only on less obstacles roads. As its delicate system can not handle the heat of any off-road activity for a long time, you may wonder that for difficult paths like mountainous or snow-covered roads, will the FWD system be able to handle them well?
Let's say you are getting into a thick-snowy road, and let's see what your front-wheel drive car can do to bring you to a dryer and cleaner place. In addition to some helpful and easy driving methods for FWD drivers, we will take a closer look at several tips to stay as safe as possible when you are stuck in the middle of nowhere with a road covered in thick snow.
Is Front-Wheel-Drive System Good In Snow
In general, FWD vehicles bear more weight at the front due to structure and intended use. The features of FWD will help you control and handle better than other driving vehicles between snow and ice. However, the powertrain makes the car perform with less performance in general. That's because the front wheel in this system is responsible for providing power and driving the vehicle. The weight on the front wheels is generally not ideal for traveling at high speeds or making sharp turns without significantly slowing down. That is why most sports cars and SUVs used on the road or bumpy roads are equipped with rear-wheel drive.
As a general rule, experts recommend choosing a car with a powertrain suited to the weather and climate of the particular area in which you live and travel every day. For example, if you are a resident of a cold region with heavy year-round snowfall, an AWD vehicle with standard winter tires will be a suitable and safest choice. As for city driving, which usually has only light snow and ice, an FWD or RWD vehicle usually performs well. While it's not ideal for driving in heavy snow in more rural areas, it will save you money in the long run. This is because AWD vehicles not only usually cost more, but they also consume more gas due to the added weight of the system.
One benefit of front-wheel drive is that the lighter powertrain significantly reduces the overall weight of the vehicle as well as streamlines the assembly process on the production line, thereby also reducing production costs. If you're a casual daily commuter living in an area that sees only light snow and ice each year, FWD is an acceptable option.
How To Drive In Snow With FWD
Before driving in snow with FWD
Before you get to the road with the FWD system, follow these notices below to have good preparations for the long and exhausting-like trip ahead.
Plan and have some contingency plans for your upcoming journey
Before you depart, plan your itinerary carefully. Use the RAC Route Planner to get traffic news updates to make your journey as smooth as possible.
Consider areas that will be exposed to the elements and may be prone to flooding. Stay up-to-date with the local weather to make sure you don't get stuck in a snowstorm as you head to the campsite to enjoy time by the fire.
Take extra time to review and inspect the vehicle carefully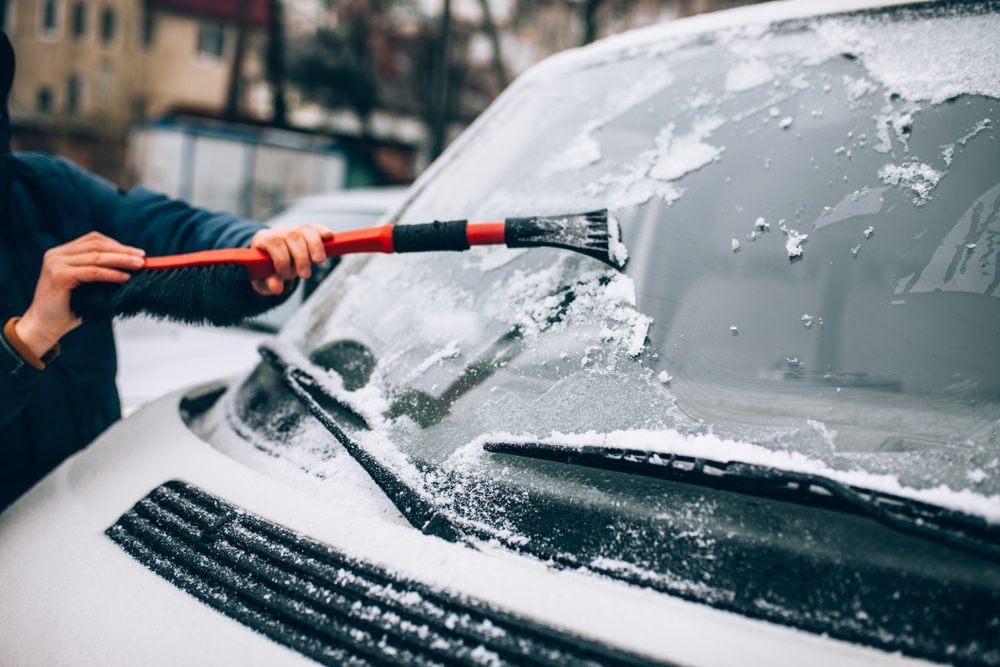 You'll also need to de-icing your windshield – this can be found in our top seven tips for keeping your windshield clear in the winter. And you'll also need to take time to clean the inside of your windshield because it's illegal to drive without full visibility through all the windows.
Tire check
Check the tires for enough air pressure. Poor tires will not grip the road well on ice. Or you can prepare a set of spare tires. If you live in an area where it frequently snows, it's a good idea to replace your winter tires with deeper treads. Moreover, if conditions are really bad, you might want to consider using snow socks or even snow chains.
Check the wipers
Be sure to turn off any automatic wiper controls before turning on the ignition as this could blow the wiper control fuses if they freeze on the display. Your wipers need to be in good working order so that you can clean your windshield effectively.
Check your car windshield washer fluid
Use a good quality windshield cleaner with protection down to at least -35 to prevent water from freezing. Otherwise, your windshield wipers could become useless in extreme conditions.
Prepare for the worst that can happen
Be prepared for any circumtances by making sure your car is equipped with the following: a windscreen, a flashlight (which can wind up so you don't run out of battery), a lighten jacket, a blanket to keep you warm, some food, drink, spare screen cleaner, de-icing agent, ice scraper, blanket, shovel, phone charger, first aid kit, warning triangle, jump ropes, a spade and a square of mat that you can use to line under your wheels if you get stuck in the snow.
Alternatively, you can purchase a RAC Recovery Track that will get you out of the snow as well as mud and sand. And the most important thing to bring before driving in the snow with FWD may be a charged cell phone with the problem provider's phone number saved so you can always call for help.
>> Check now: FWD Vs AWD In Snow: Which One Is Better?
During the drive in the snow with FWD
Remember these things, you will be able to avoid a dangerous collision with your front wheel.
Don't stop the car
When using the front-wheel drive, one of the simplest things you should remember is to avoid stopping unless necessary. This step may seem silly, but limiting the brake pressure when moving through the snow will allow you to use all the possibilities your front-wheel drive vehicle offers.
Some of the dangers that can occur when pressing the brakes on a FWD vehicle in the snow include:
Losing traction on an iceberg
Lose control of your car
Inability to stop
All of this can happen if you make the wrong move when stopping more times than you need to. Avoid stepping on the brake when doing this move to avoid losing control.
Avoid sensational movements
Another important tip to know when understanding how to drive in snow with FWD is to avoid jerky movements. This step goes hand in hand with parking restrictions. Jerky movements, from steering too fast to slamming the brakes, can cause your vehicle to spiral out of control.
The front-wheel drive works best in the snow if you use fluid motion. Anticipate movements so you can easily execute them, instead of tripping over them the minute before. Jerky movements aren't your friend. Avoid them while you're on the road if possible.
Predicting the future
When driving on snow, you should always keep an eye on the road ahead. Anticipating what might happen next will ensure that you can use all the possibilities that front-wheel drive offers you.
There are many things that you should pay attention to when driving in the snow with front-wheel drive, such as:
Shiny or dull surfaces may indicate the presence of deadly black ice
Types of snow, some are easier to drive than others
Water, which can cause skidding but is usually a better choice than snow
All of these factors can affect your front-wheel drive's ability to move through the snow. With front-wheel drive, keeping an eye on the road is one of the most important things you can do. Preventive driving is better than any defense that front-wheel drive can give you against ice and snow.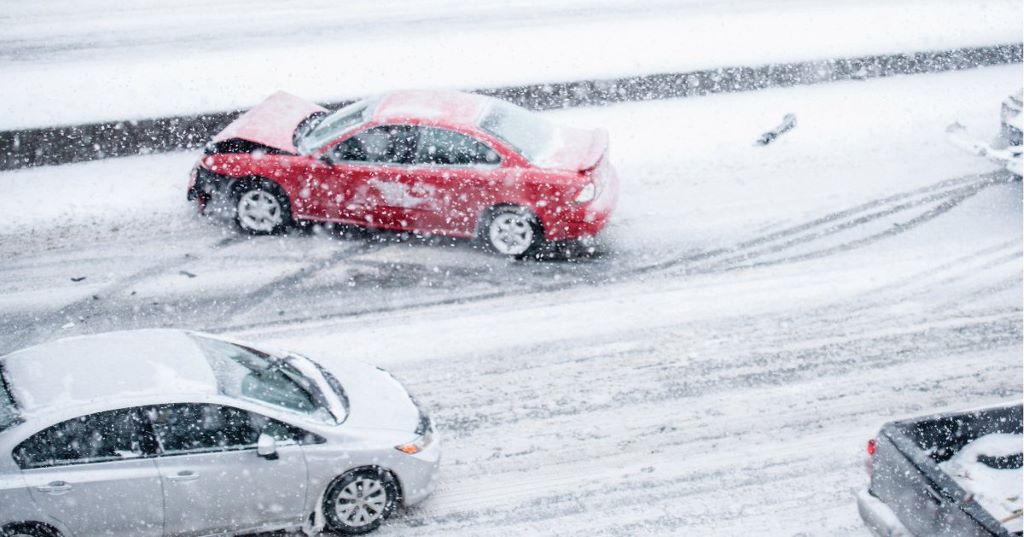 Use the snow as your advantage smartly
When using the front-wheel drive in the snow, you can use the snow as your advantage. For example, if you have trouble braking, you can:
Take advantage of the heavy snow to slow down the vehicle
Do not accelerate in heavy snow to allow control.
This system can keep your front wheel safe while maintaining your speed.
While it's unlikely you'll have to use snow to stop or slow down, keep this in mind at all times. Emergencies can happen in the snow, and you will need to take advantage of this technique.
>> Check now: Pro Tips On How To Perfectly Drive Sideways In The Snow
Refrain from over-monitoring the steering wheel
When driving in the snow, don't panic if your car starts drifting with the snow. One of the worst things you can do is trying to monitor your movements when the snow starts pulling. Learning how to drive in the snow with FWD will help you avoid this.
Instead of going overboard if the snow takes you to a new direction, try going outside. Adjust your turn slowly if necessary. Turning too much and too soon can cause you to skid off the road in the snow. As your front wheel works best if you let it work in tandem with the snow.
Avoid driving in heavy snow
Front-wheel drive car can work quite well in the snow. However, this usually only applies to thin snow. FWD cars are not suitable for weathering blizzards or six-foot thick white mud, so you should avoid having your front-wheel drive vehicle push in these circumstances.
You should avoid driving if:
It is currently snowing heavily outside and clinging to the ground
There are many layers of snow on the ground
The weather declares a blizzard is coming
By avoiding driving in these circumstances, you can stay safe.
Keeping all these tips in mind, and you now know how to drive in snow with FWD without any problems. Taking these precautions will ensure that you keep your vehicle as pristine and safe as possible, even in the most dreaded situations.