DIY Auto Repair: Save Money on Minor Body Collision Repairs
Last updated
Feb 07, 2018
0 comments
It's not uncommon for cars to collect minor dings and scratches. Fender benders also happen all the time, but not all the damages demand a professional job. You can save a sizable garage bill by doing DIY auto repair at home.
Of course, you should visit a car repair shop in case of major collision damages. But, it's easy to avoid repair costs of minor damages in your car bumper, door, fender, or elsewhere.
Types of DIY Auto Repair Work
As mentioned before, you can't repair all the damages. However, the repair works that you can easily complete in your own garage are:
Dents
Scratches
Replacing lights
Bumper repair
Fender bender damages
Do It Yourself Auto Body Repair
We've already covered how to do auto body repair for dents, scratches, and broken taillights. So, this time we'll focus on DIY car body repairs of bumper damage and fender bender damages.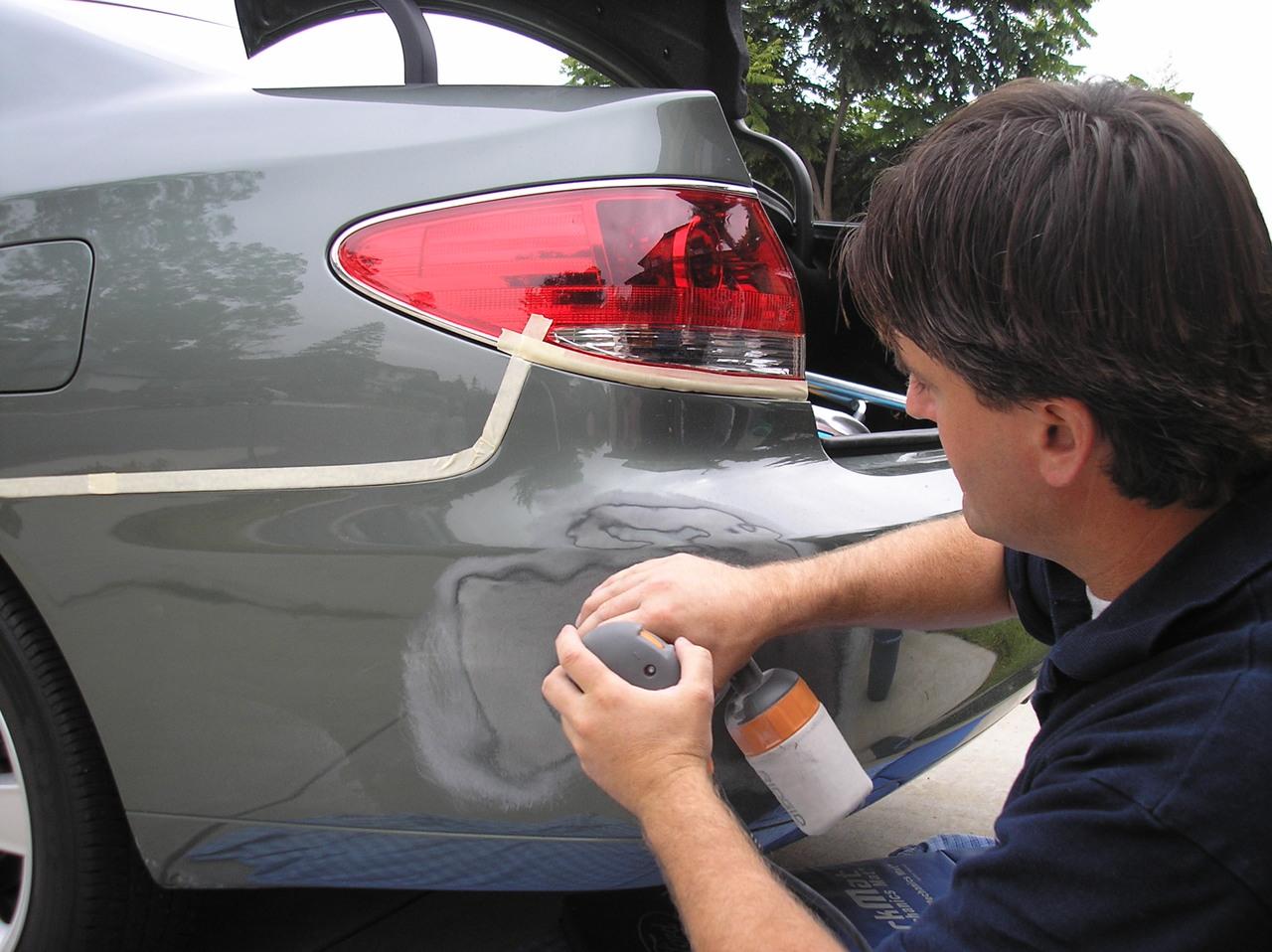 Photo Credit: Renu Auto Appearance
DIY Car Repair: Bumper
All that a DIY bumper repair needs is patience and a couple of hours. Just follow these few simple steps:
Scrape the damaged spot. Properly rub the damaged spot for a while with a plastic surface clear. Rinse with water and use a prep solvent (a mixture of equal amount of repair adhesive and hardener) after the area is dry. Finally, polish the area with 80-grit sandpaper.
Repair the cracks. Hold the broken pieces together with a special fiberglass repair tape and apply a layer of adhesive to the damaged spot. You can use another layer for added durability and firmness. Polish the spot with 80-grit and then 120-grit sandpaper. Apply a coat of wet, flexible sealer, and then a second layer after the first one is dry. Finally, sand with a piece of 400-grit paper.
Paint the area. Wet-sand the bumper and remove debris. Spray two or three coats of paint matching to the original color of your car. Then, apply two coats of a mixture of clearcoat and hardener, with appropriate dry time in between. Let the clearcoat sits on the area overnight before sanding with 1500-grit paper.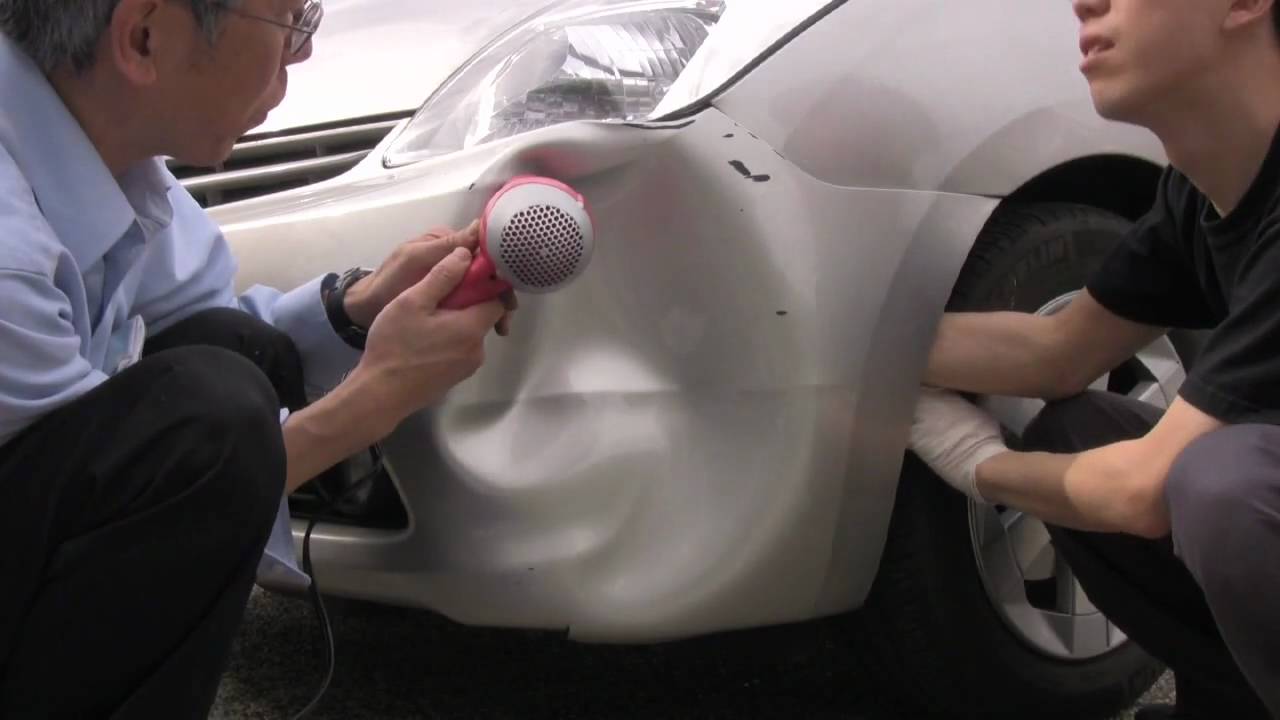 DIY Car Repair: Fender Bender
Most fender bender damages require just a paint job. However, follow these steps in case of other damages:
Dent repair. Use a suction cup dent puller to pull the dinged spot back to the surface level. Then, use a small hammer carefully to flatten the place with many small taps.
Bumper scratches. The plastic bumpers easily pick up scrapes and large cuts. However, you'll just need a suitable bumper filler compound to repair such damages. Give the finishing touch by polishing with sandpaper and then giving a wax job.
A DIY auto repair will not look like a professional job, leading to dropping the resale value of your car. However, homemade repair jobs are handy in case of emergency and saving you a sizable amount of bucks.