How to Complete a Chrome Rim Repair
If you have prior knowledge of chrome rim repair, it may come handy anytime. Restoring chrome rim involves different steps. If you see signs of scratch on your chrome rim, use good chrome rim paint or cleaner. To re-plate them properly, you need to use the chrome rim dipping method.
Necessary Tools and Materials for Chrome Rim Repair Restoration 
Small paint brush
Buffing cloth
Soft cloth
Chrome rim paint
Rubbing alcohol
#1: Determine the Extent of the Repair 
At first, you need to detect the type of polishing in your rim. Tarnished rims mean aluminum has been used. So, get a suitable tarnish cleaner. But when you are sure that it's chrome, first, determine the extent. Then, you can simply clean the area to remove rust or dust. If there are scratch marks, then clean first and paint later.
# 2: Clean the Rims
Join our FREE CAR GIVEAWAY Campaign here
Wipe any debris or dirt using a coarse rag. Now wet the soft cloth with the rubbing alcohol. After that, use the soft cloth to wipe the chrome rims properly. Keep wiping until the rust goes away completely. To avoid scratching the chrome, never to use steel wool.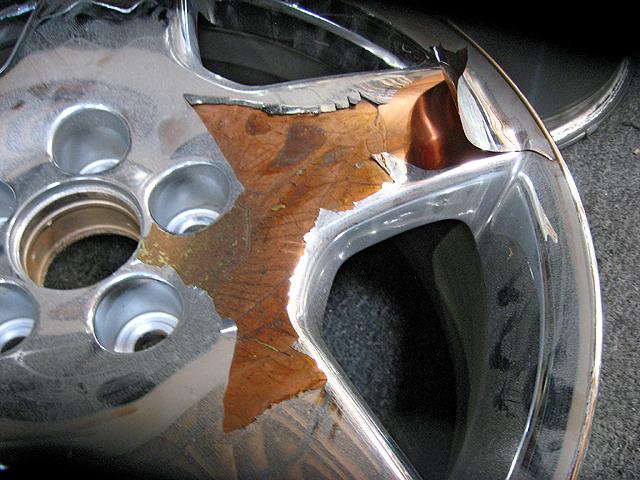 # 3: Touch Up Scratches

By this time, use a good chrome paint to cover up scratches appeared after cleaning the rims with rubbing alcohol. Paint can never be an exact match for that original metal look, but it is not noticeable unless someone gives a close glance.
# 4: Use Epoxy for Gashes
Where there are gashes or deep dings in your rims, you can make use of a hard epoxy solution. To complete a rim repair using an epoxy, read the instructions carefully. You will be filling in the indent or gash and smooth it as soon as it dries. Now, give the final touch using high-quality chrome paint.
A chrome rim repair job is so easy that you can do it at home. However, it is necessary that you have the required knowledge. For your car's chrome rims are vulnerable to scratches every time you go driving. This will save you some hard earned cash as well.