Car Parts Buying Tips from The Pros
Last updated
May 11, 2021
0 comments
It is inevitable that your car will break down at some point, or that one of your car parts will get worn out with time, and require replacement. The process of buying auto parts can be daunting; it requires time, effort, and a lot of cash. In the technical car world, there are many things that you need to consider before choosing spare parts. If you're stressed out, indecisive, and think that it's somehow complicated to choose the right car parts, take a deep breath and relax. Here are some tips and guidelines from professionals that will help you choose the best auto parts for your vehicle. 
Research
You can start by researching car parts so that you get to learn more about different auto parts and how they work. Then only you will be able to know what spare parts your car needs and how to choose them, thus avoiding buying parts that you don't need. Researching will also allow you to know the variation in prices so that you can decide on a budget and finance the expenses related to replacing these car parts. 
You can search online or window-shop to see all available prices before taking any action. Of course, research is not an option if your car breaks down in the middle of the road, in this case, you'll need to find the nearest mechanic to fix your car part temporarily or seek external help.
Quality
There are several places where you can buy cheap generic car parts, however, they won't give you the perfect driving experience. There's a high chance that they will be of low quality, which is why they have limited lifespans and can keep your car from performing at its optimum level. Owning a car comes with great responsibility; you need to buy the safest auto parts made of durable, high-quality, and strong materials to ensure your family's safety. Hence, you'll have to compromise on the one-time expense in order to get the highest quality auto parts that can last longer, withstand the tests of time, and reduce risks of breakdowns and accidents. 
Original Manufacturer 
Buying your car parts from the original manufacturer is advised by most car professionals. Your vehicle's original manufacturer is much more experienced, trusted, and will certainly guarantee high-quality car parts. If you own a Chevrolet, a GMC, a Cadillac, or a Buick, buying genuine GM parts will keep your car running at peak performance and enhance your safety. Genuine parts are carefully selected by the vehicle's maker and are rigorously tested to meet all performance and safety standards. 
You won't have to worry about wear and tear (because they're the same as the original parts), the compatibility, or whether or not these auto parts fit, unlike non-genuine car parts. The authenticity of manufacturer-produced parts will undoubtedly keep your car in the best condition and will be specifically designed for your model.
If you decide to buy genuine car parts online, the site will ask for your car's details. So it is important to know your vehicle, its model, year, and series; you'll find this information in your car's manual. Or you can also use online tools to help you to identify your car; there are some applications where you can take a picture of your car and it will provide you with all details you need about the vehicle. 
Warranty
Warranty is of utmost importance when it comes to purchasing any parts for your car. Opt for auto parts that provide a high guarantee. Car parts suppliers and car manufacturers with good reputations and loyal customers are the ones who offer long-term warranties, as they're perceived as credible. If your car came with a warranty, the car manufacturer will cover most faults, including mechanical faults and electrical failures.
Must-have Auto Parts
Some car parts are critical while some accessories are merely for aesthetic needs. However there are some must-have car parts that you need, as they can be very useful in many situations, these include:
A flat tire kit aka puncture repair kit: It is extremely important because we all face flat tire problems on the road at some point in life. Replacing your flat tire with a new one every time can be time-consuming, especially if you're waiting for assistance. Besides, you might have more than one blown-out tire, that is why repairing the tires is much more efficient and effective.
Jump-starting cable: Have you ever turned your ignition key, and the car did absolutely nothing? We've all been there. This happens when the car battery is drained and your car won't start. A jump-starting cable is essential so that you can connect your car with another vehicle with a working battery and fix this problem.

Splash guards: Splash guards assist your vehicle and protect it from snow, gravel, and mud.

Wheel locks: A wheel lock kit will prevent thieves from taking the wheels off your car, and can include several locks with unique keys.

Tire pressure sensor: A tire pressure sensor notifies you whenever your tire is low on pressure and keeps you updated about the level of air with a tire pressure monitor.

Radiator: A good radiator keeps the engine from overheating. It gets rid of the heat into the air before it goes back into the engine. Make sure you also have an engine fan as they keep the air flowing over the heat radiator and make the cooling process easier to protect your engine.

Shock absorbers: These car parts keep the wheels' grip on the road and help absorb any shocks. They are important as they increase stability and ensure a smooth ride.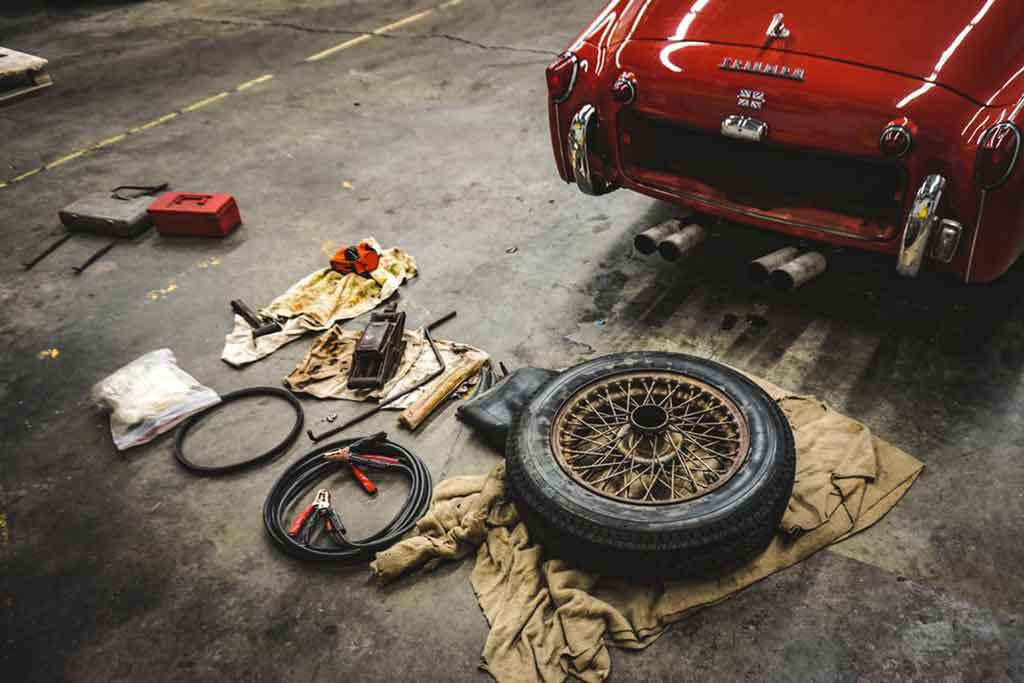 Digging into car parts and deciding what to purchase is not the easiest process. But you need to stay focused and plan a list of options so that you don't overwhelm yourself with a plethora of car accessories, products, and prices. The most important thing according to pros is that you choose the most durable parts and never neglect quality. We hope this guide puts you on the right track and gives you some insight into purchasing the right auto parts for your vehicle.