Toyota Vellfire vs. Alphard: Understanding Both Creations
Last updated
Aug 16, 2023
0 comments
Toyota is back with its revolutionary creations- the new Toyota Vellfire and Toyota Alphard. Both vehicles represent a premium class ride for business people who want it to be luxurious all the time. Well, being multipurpose vehicles MPV, both these vehicles are suitable for any family. Today, we are going to review both of these models based on different aspects, so you get to know which one to buy. Let's continue toward Toyota Vellfire vs. Alphard to get our answer today.
Toyota Vellfire: Something Things You Need To Know
Known for family cars in the minivan segment, Toyota continues to launch the Vellfire in the market. 
Pros:
Toyota Vellfire has safety equipment including 11 airbags, an electronic stability control (ESC), VSC, TCS, and ABS system… In addition, Vellfire also has an electric handbrake system, fuel-saving driving mode (Eco mode), a push-button start system with fuel-saving features when stopping at red lights, a projector LED headlight system with cornering lights…

Meanwhile, the entertainment system of this car includes a DVD player and a 7-inch touchscreen with 8 speakers. There is also an additional 10″ LCD screen to support the two rear seats. 

The interior of the Vellfire is covered in leather with electric front seats, two electrically controlled side / rear doors with anti-jamming functions, and sunshades for both rear seats. In particular, the second row of seats has the ability to slide close to the first row on the side to increase space for the first row or for rear cargo, a cruise control system, an air conditioning system with air vents for the rear seats, and comes with a filter system.
Cons:
High cost: Like the Toyota Alphard, the Vellfire is also one of the luxury cars of Toyota. You will need to pay a quite big amount to have this car (7036691 yen in Japan) or $50,338.

Limited boot space with 6 in the MPV.
Toyota Alphard: Understanding The Pros & Cons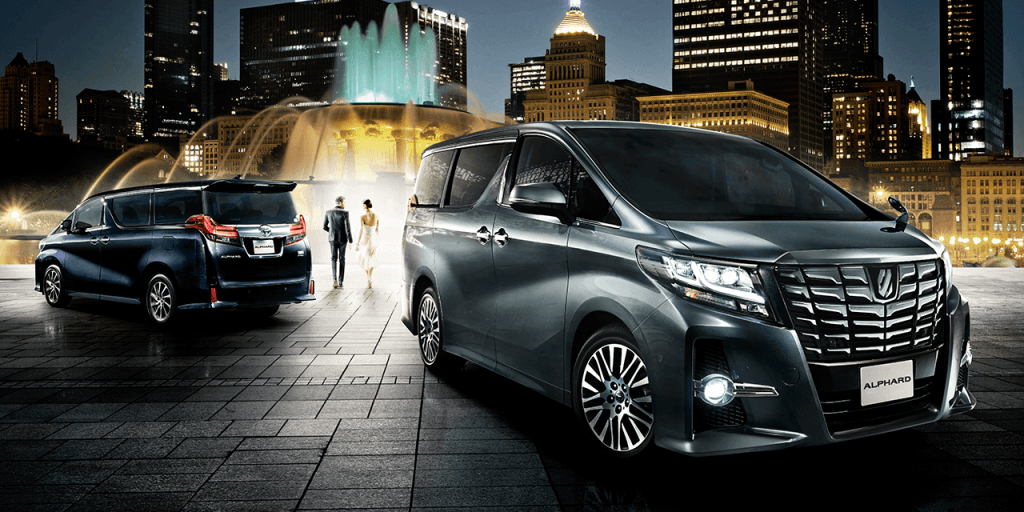 3 advantages of Alphard
Luxury design
The exterior of the new Alphard is more elaborate, many details are plated with shiny chrome for a sharp and luxurious beauty. Besides, the interior of the luxury 7-seat Alphard is designed in a user-focused direction. The interior compartment uses mainly high-quality leather and wood paneling to bring a high-class, modern experience.
Smooth and flexible operation
The latest Alphard is equipped with a 3.5-liter V6 gasoline engine system. This engine produces a maximum capacity of 296 horsepower at 6,600 rpm, accompanied by a maximum torque of 361 Nm at 4,600 to 4,700 rpm. The car uses an 8-speed automatic transmission and front-wheel drive. Compared to competitors, Alphard's large capacity V6 engine offers much superior performance. Alphard can accelerate from 0 to 100 km/h in just 9.23 seconds and reach a maximum speed of 180 km/h. In particular, Toyota Alphard is equipped with ESP electric power steering system, so the car operates more flexibly than other models in the same segment.
Safety features
Alphard models own the most modern safety system with 7 airbags, front and rear disc brakes, ABS, EBD, and BA technology brakes, … Moreover, Alphard also uses a safety package. Toyota's premium is Safety Sense. This safety package gives users features such as a Pre-collision sensor (PCS), active cruise control system (DRCC), automatic high beams (AHB), and warning When deviating from the lane,… Experts estimate that compared to other competitors in the same segment, the safety technology of the Alphard luxury MPV is superior.
Disadvantages of Toyota Alphard
Expensive price
Because it is defined as a luxury car, we can say that the Toyota Alphard can be one of the most expensive Toyotas compared to other models. You will have to pay from $120,000 to $317,888 or even more to buy a new Alphard. 
Fuel consumption
Toyota Alphard's fuel consumption for 100 km is as follows: 14.6 liters of street roads, 7.2 liters of the highway, and 9.9 liters of mixed roads. It can be seen that the Toyota Alphard may not be a fuel-efficient car compared to the Vellfire.
Understanding the difference between Toyota Vellfire vs. Alphard:
Toyota Vellfire Vs. Alphard: Comparing Various Aspects
Well, both of the models were introduced years ago as the first production. The Vellfire first took place in May 2008, and the Alphard was first introduced in 2002. Since then, both models have seen many upgrades in terms of exterior, engine, interiors, and overall driving experience. Let's head to knowing each car and what these models feature for you this time.
1. The exterior
Both Toyota Alphard and Vellfire are designed with precision and under extreme supervision. Alphard features a thick grill design on the front near the hood that bestows it with a sporty look. There is clean formatting for the number plate and lights such as headlights, daytime, and fog lights.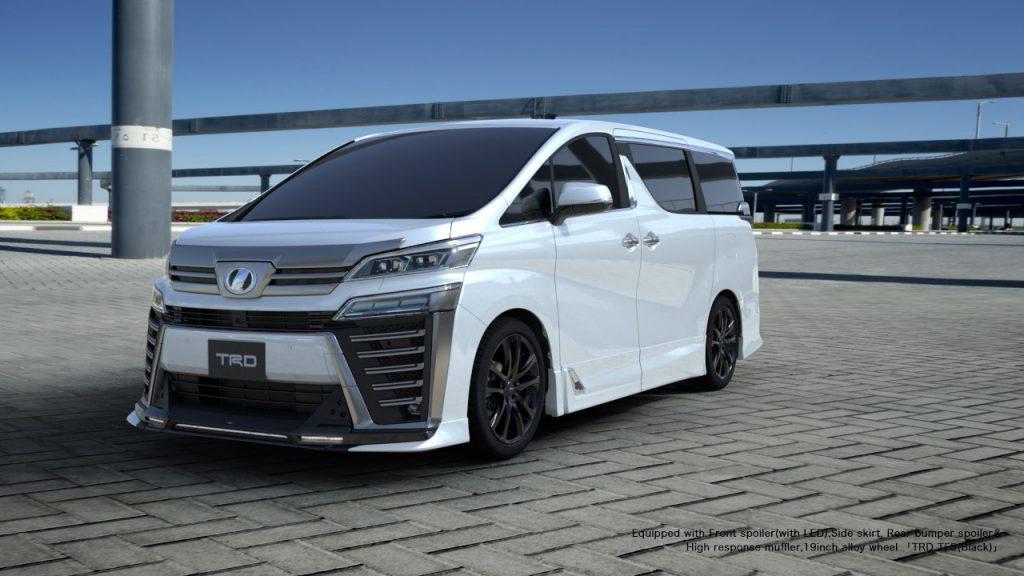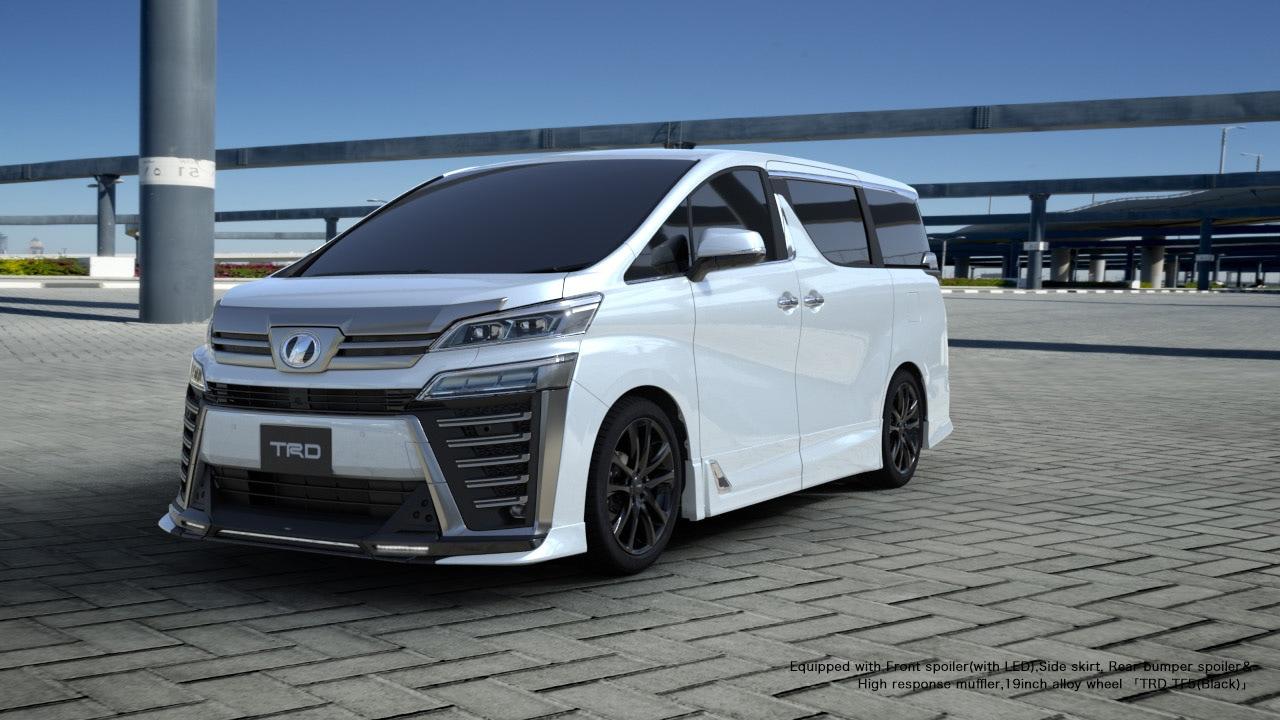 Read more:
Continuing the Toyota Vellfire vs. Alphard, the Vellfire features a uniform front look near the hood. The pearl white crystal clear look is a part of the Vellfire's front instead of the grill design. It brings you efficient LED headlamps, cornering, and daytime lights.
2. Interiors
Justifying the sporty look, Alphard is fitted with leather seats with premium finishing for every corner. You find seven to eight passenger seats with ample space for the ultimate comfort. There is lighting inside with various shades that you illuminate as per your mood.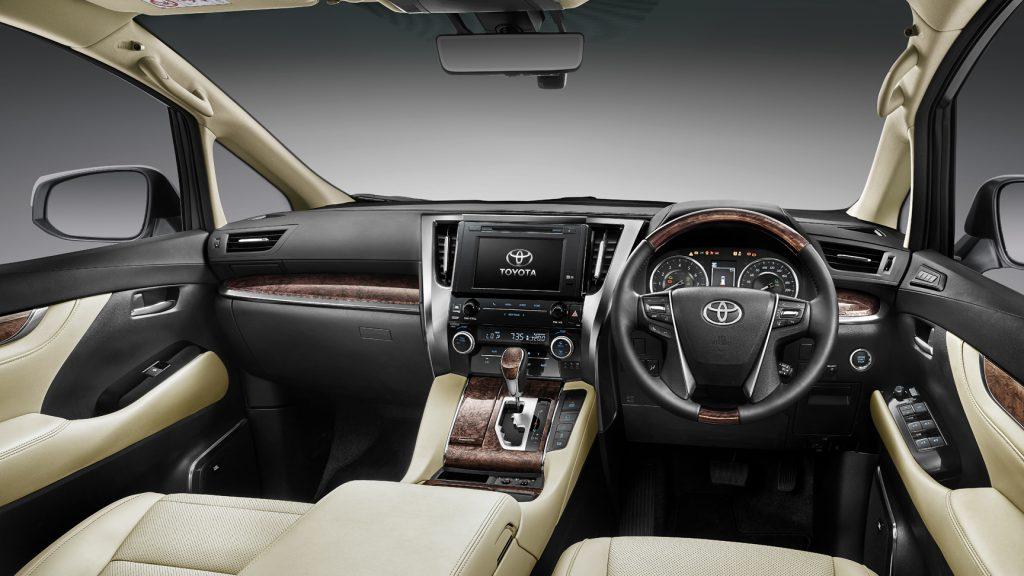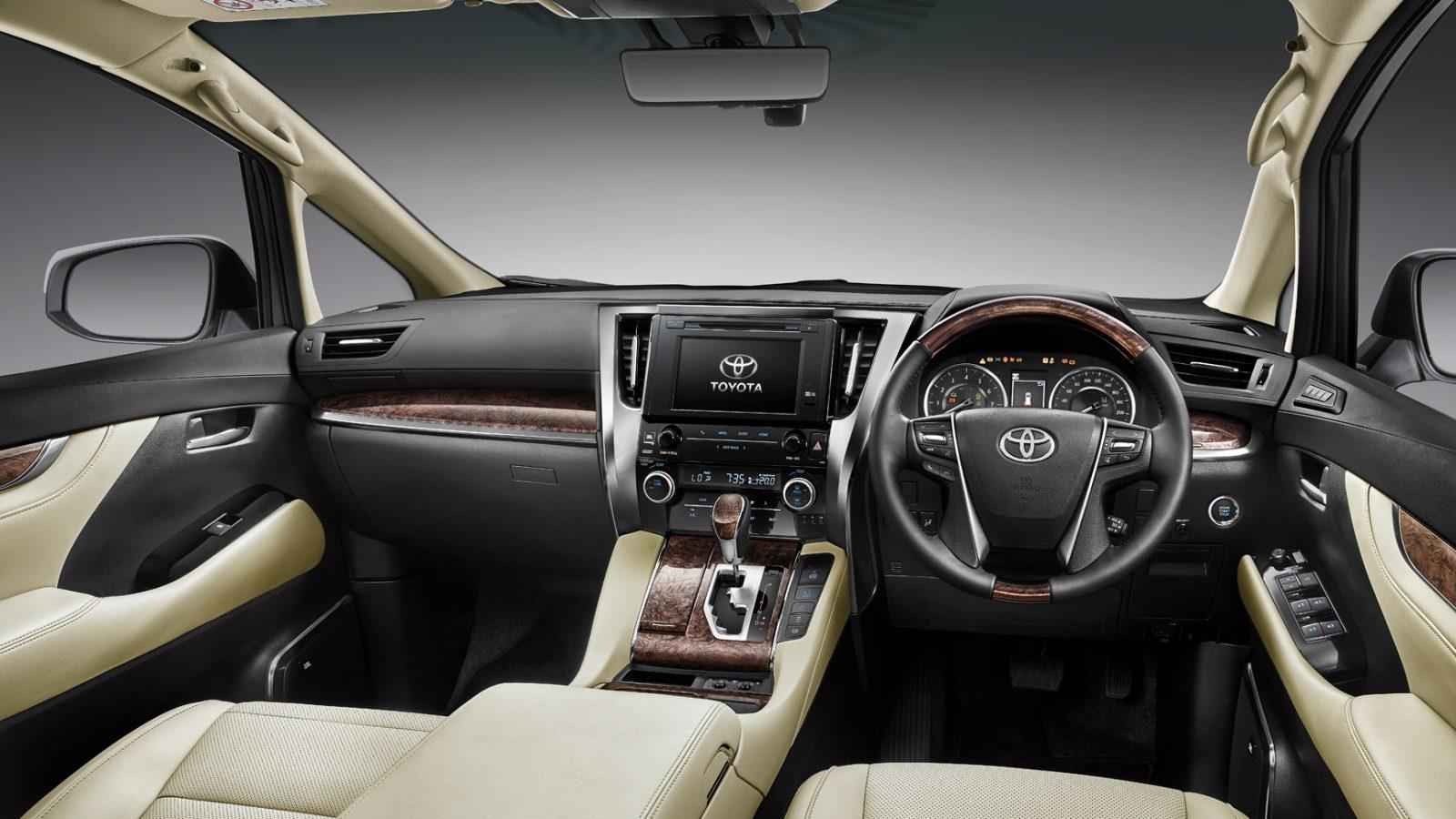 For the vellfire vs. Alphard difference, Alphard introduces power sliding doors and power back doors. You can even recline your legs in the captain seat and take a nap to wake up all rested.
The Vellfire introduces an interior instrument panel with an illumination feature that lets you choose from 16 shades. It is comfortable for up to 7 passengers with flexible seating arrangements where the seats can move as per your comfort.
3. Performance
The Vellfire adds up a 2400 cc displacement, 16-cylinder engine along with four valves to produce 167 horsepower.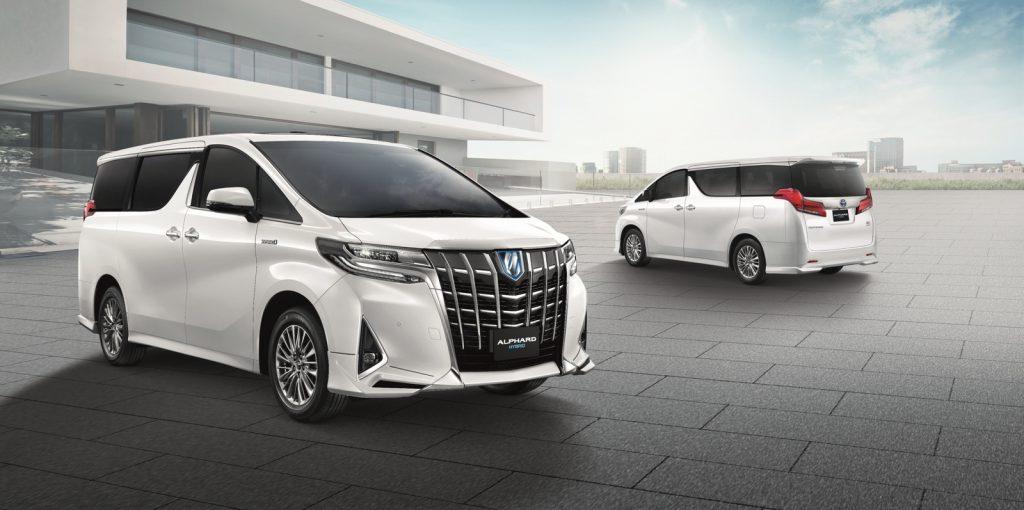 On the other hand, Alphard carries the 3500 cc displacement, 24 valves, and 6 cylinders to produce 276 horsepower as per the difference between Toyota Vellfire and Toyota Alphard. Read out more about different cars and how they differ here car comparison.
To make the driving experience smooth, both models feature blind spot monitoring, brake hold, and airbags for each seat. There are sensors for front and rear parking, traction control and hill start assist in both of the models.
Conclusion
In terms of performance and comfort, both of these models are amazing. The Alphard, however, charges you more which is RM443,000, 000 as compared to Vellfire which charges you RM362, 000.
Hence, when it is about selecting one of the models, you should check your budget and purchase accordingly.
As the Alphard is costly, it is undoubtedly more premium in terms of features and overall looks. But when it comes to price-friendliness and pretty innovative features, Vellfire wins the place. So this was all about Toyota Vellfire vs. Alphard which we consider you will find helpful.