Honda Fit vs Suzuki Swift: Let's Pick Your Subcompact Hatchback
The market of subcompact hatchbacks is crowded with so many models that any buyer will become while going out to purchase one. So, we've made a Honda Fit vs Suzuki Swift comparison to clear your confusions and help you making a decision. The comparison has been made between Honda Fit 2015 and Suzuki Swift Sport 2014 models.
Suzuki Swift Over View
Japanese automobile company Suzuki manufactured the Suzuki Swift in 2000. Swift currently in its third generation, the Swift is a three- or five-door, front-engine subcompact hatchback.
Honda Fit Over View
The Honda Fit is another addition to Honda's global platform of small cars. The five-door, front-engine subcompact car first hit the market in 2001, and currently in its third generation. The Fit is different from other Honda small cars in terms of its one-box design and reconfigurable cargo space.
Honda Fit vs Suzuki Swift Comparison
The Fit has a longer wheelbase in comparison to the Swift. So, it has more stability and provides a smoother ride. However, the Swift has a smaller turn radius, allowing it to perform a U-turn more quickly and smoothly. In addition, it offers smoother rides on bumpy roads because of its fully independent suspension, which allows free movement of all the four wheels.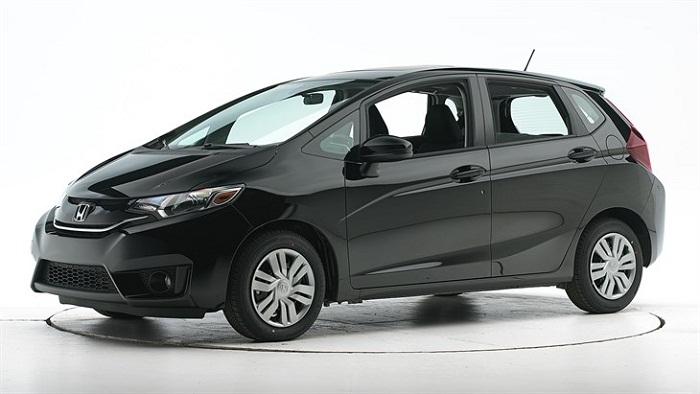 However, the Swift rules when it comes to engine power. It has a larger engine with higher torque and more horsepower. So, you expect its 1.6L four-cylinder engine to show more power on the roads. The Swift is cheaper to run as it provides a better fuel economy with 7L/100km while it is 9.7L/100km in the case of the Fit. The Swift's performance is even better on the highway. Besides, it has a larger fuel tank (containing 2L extra fuel than the Fit), so you need to refill it less often.
The Fit again wins when it comes to cargo volume. The Normal load capacity of the Fit is 470L (the Swift is 211L), which extends to 1492L (compared to Swift's 528L) with seats down. In fact, the Fit is renowned for its reconfigurable cargo space. You can fold the seats to create more storage space. A bigger cargo space, especially in a small car, is more practical as it allows you to carry more cargo.
Both the Fit and Swift have technical and entertainment features, but the latter one has some unique functions that help it scoring a few more marks. The Swift has high-adjustable seat belts that increase the comfort of the passengers and enhance the safety of children.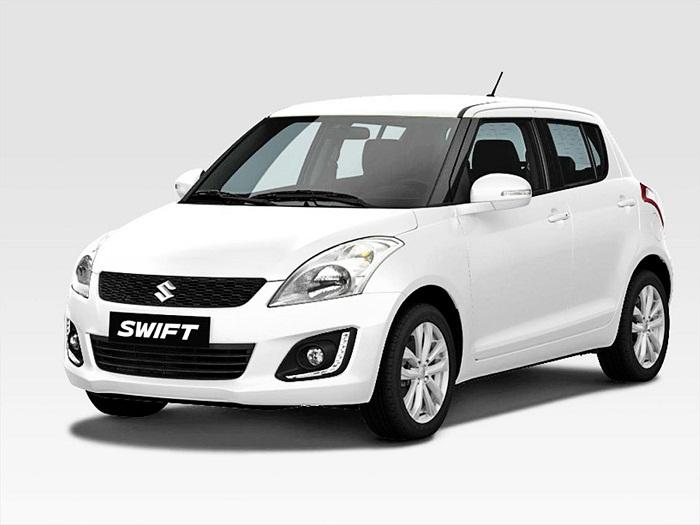 The Swift also comes with a smart key that has superior functions to a traditional car key. You can unlock the car doors and even turn the engine on with a single press of buttons.
Both the cars are popular among consumers worldwide. Hope our Honda Fit vs Suzuki Swift comparison will help you making the right buying decision.