How To Use The Discount Coupon Code For Car Purchases?
Last updated
Jan 08, 2021
0 comments
Follow the major steps mentioned below to add a coupon code when sending Inquiry & get the discount price for the purchased car:
Step 1:
Copy the coupon code from your mailbox.
Find a Car you would like to purchase from our stock list: https://carfromjapan.com/cheap-used-cars-for-sale
Step 2:
Once you have selected the car you would like to purchase, choose your final country to get C&F / CIF Price.
Step 3:
Click on "Inquiry Now" button and fulfill your detail information.
Step 4:
On the order form shown below, input DISCOUNT COUPON CODE to "Got a Promotion Code?" box. The total Price will be discounted immediately.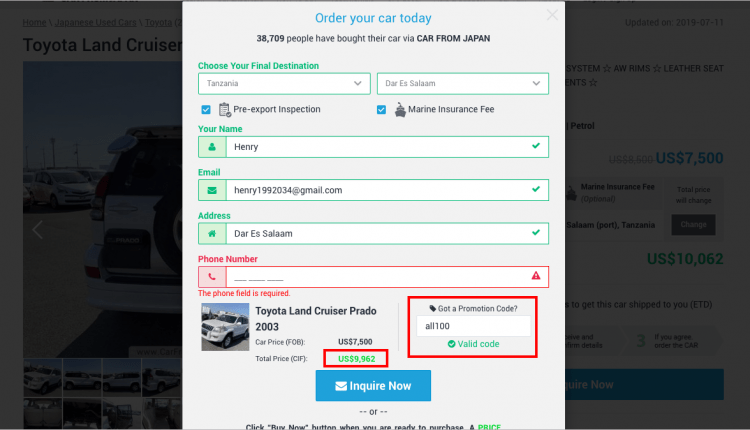 Step 5:
Complete the order form by clicking on "Inquiry Now" or "Buy Now" button.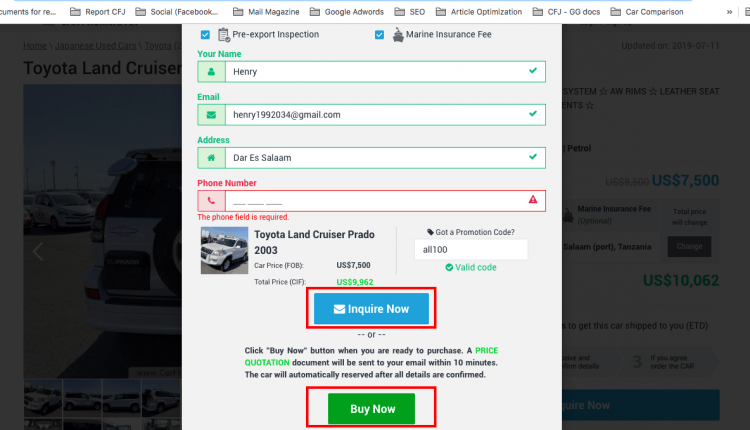 Note: For the whole flow of "how to buy" by clicking here: https://carfromjapan.com/how-to-buy/