Kichujio kinachofanya kazi
---
---
---
---
---
---
---
---
---
---
---
---
---
Zilizotumika Toyota Land Cruiser 80 inauzwa
(31 Matokeo)
Picha
Mfano

Mwaka

Km

Injini

Daraja

Bei ya Gari

Jumla ya bei

1996




Jul

150,000


km

4,500


cc

1996




May

216,600


km

4,200


cc

1996




Mar

148,100


km

4,500


cc

1996




Apr

124,700


km

4,500


cc

1996




Jun

197,800


km

4,500


cc

1997




Jan

137,700


km

4,500


cc

1996




Dec

164,000


km

4,200


cc

1996




Apr

234,000


km

4,200


cc

1996




395,000


km

4,200


cc
Picha
Mfano

Mwaka

Km

Injini

Daraja

Bei ya Gari

Jumla ya bei

1996




Aug

242,000


km

4,200


cc

1996




Oct

216,300


km

4,200


cc

1993




Aug

89,400


km

4,500


cc

1996




Dec

211,200


km

4,200


cc

1996



- km

4,200


cc

1997




Feb

170,900


km

4,500


cc
Mwongozo wa Kununua
The Toyota Land Cruiser 80 series debuted at the Toyota Motor Show in October 1989 and was available for sale in 1990. At the beginning, the Toyota Land Cruiser 80 series got swing-out back doors and in 1994 these doors were changed by a hatch and tailgate. Because of the roundness so in Venezuela and Colombia the car was called the Burbuja (Bubble). The J80 was originally available in 2 versions: the fully loaded VX and an entry level model which consisted of a vinyl interior with optional AC. In 1996, Toyota upgraded the entry model to a medium equipped model called Autana, consisting power driver seat, standard air conditioning and cloth upholstery. The name is a reference to the Tepui mesa Autana, a majestic cave and plateau system along the Guiana Shield craton.
As you are looking for a Toyota Land Cruiser 80 series for sale, we've summarised some features of the car as below. Check it out!
Toyota Land Cruiser 80 Series: The Benchmark 4WD
1. Cabin
In the year 1990s, the Toyota Land Cruiser 80 series was a 5-seat car having a modern interior design - with speakers and radio - and there was not too much changed in that furnitures until 1995, when Toyota gave to the Land Cruiser 80 series a facelift with upgraded dashboard and interior equipments.
Dimensions were fine as were ergonomics: seating was luxurious and elegant; the cargo space was bigger than the Range Rover's and the Patrol's.
The Land Cruiser 80 series had an aftermarket-friendly interior with room enough to contain a cargo barrier, drawers.
Air conditioning was offered as a standard feature on Sahara and GXL while in other Land Cruiser 80s, it was available as optional.
And you often see a roof rack on the top of a Land Cruiser as well.
2. Engine
The engine choices were initially a mixed bag, with a set of 2 overhead-camshafts, hi-tech diesels contrasted against the old pushrod petrol six, now in 3F-E fuel-injected and 3F carburettored guise.
Originally, the Petrol engine had been produced for the Land Cruiser 45 Series and was now used for the Land Cruiser 80 series for the purpose of hauling around an extra half-tonne of the vehicle weight, while nobbled by emissions gear. This engine turned the Petrol Land Cruiser 80s into a pricey slug, which, with its depressing engine, couldn't gain the great achievement of the petrol Land Cruiser 60s.
The Turbo-diesel engine of the Toyota Land Cruiser 80 series also did not gain success as there were some problems happened sometimes.
Let's take have a look at a 1996 Land Cruiser GXL 80 series. It has a 24-valve 6-CL 1 HD-FT turbo-diesel engine and is fitted with an automatic transmission. A touring friendly 270-litre fuel tank and 30-litre water tank are given to this model, while in a standard version the figures are 90 litres and 45 litres respectively.
The 90-95 models have the towing capacity of 2500 kg whereas the later models have the capacity of up to 3500 kg. Tow-ready 80s have a tow bar.
3. Driving Experience
The Japanese Grandtreks were vulnerable to damage and diabolical on slippy trails. Only the working vehicle models, with firmer coils, skinny tires and part-time 4-wheel-drive worked well on- and off-road.
The Land Cruiser 80 series models with automatic transmission had viscous coupling centre differential and a torque converter; both of them did much to decrease any engine torque curve "wobbles", along with the significant driveline lash that was a bad side of Toyota's full-time 4-wheel-drive system.
The full-time 4-wheel-drive RC, VX and GXL models have a better balance on slippy and loose roads, but compared to the part-time 4-wheel-drive models, they have more driveline backlash and need a front bearing repack more frequent as the front-axle is running all the time.
If you are looking for a nice model to drive, you should pick an automatic model as automatic models are better to the manual ones in this term. But the sump of auto models is weak to rock damage and requires extra bash-plate safeguard.
From 1993, Toyota offered factory-fitted front and rear differential locks as optional.
Aftermarket lift kits and suspension upgrades have always been popular 80 implementations for enhanced off-road driving.
4. Land Cruiser 80 series Price
The production of Toyota Land Cruiser 80 series ended in 2008 so nowadays if you want to buy a Toyota Land Cruiser 80 series for sale, you have to pick a used one.
On today's market, the price of a used Toyota Land Cruiser 80 series for sale varies from $12,000 to $24,000 up to the model year, mileage and condition of the car. Normally, at the same condition, a used Toyota Land Cruiser 80 series with low mileage will cost you more bucks than a used Land Cruiser 80 series with high mileage.
And the best way to get a Toyota Land Cruiser that is worth your money is buying it from renowned dealers as they can sell you a good car with a long life left. There are still many bad dealers out there who only care about the money so if you buy a Toyota Land Cruiser 80 series from them, you might get a bad car but still have to pay a lot of money for it.
Final Words
After decades, the Toyota Land Cruiser 80 series is still an interesting car for travellers who like a car they can fix on the run. The most available Land Cruiser 80 series cars in the market are full-time-4-wheel-drive and the pick of these is the 24-valve turbo-diesel.
User Reviews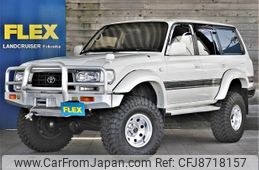 Toyota Land Cruiser 80 1995
33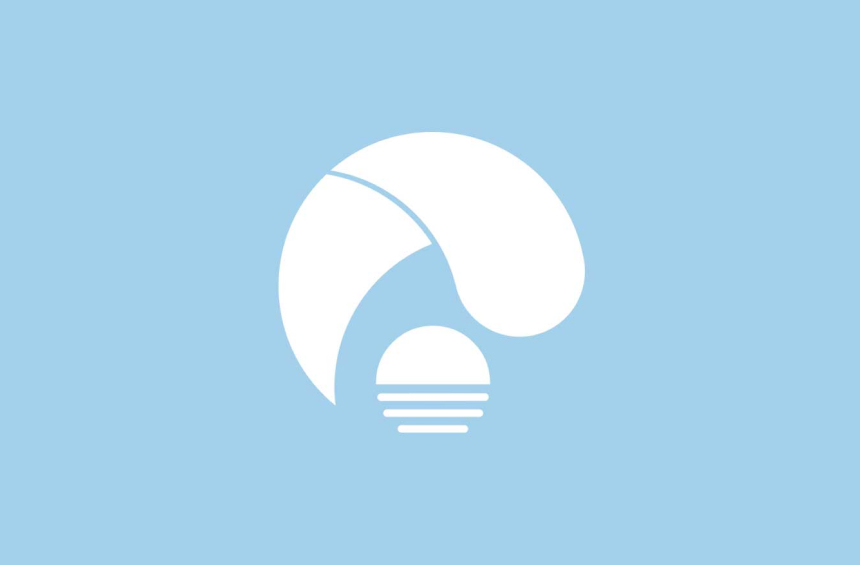 Derek Morse
Mnunuzi aliyethibitishwa

USA
Imeridhika
Hi Ken The landcruiser arrived in Baltimore MD on 14/10. Was going to have it transported up to me but went down yesterday to drive it back. First time in a diesel landcruiser ….what a difference. Was just about 400 miles home. Thanks for all you help.
Baada ya Picha za Uwasilishaji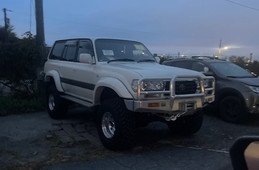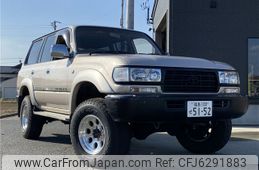 Toyota Land Cruiser 80 1991
16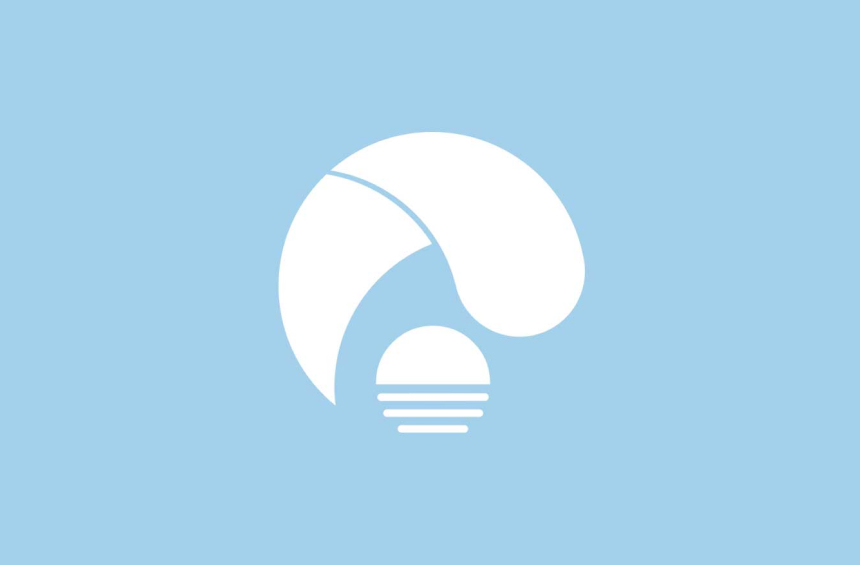 Adam Wold
Mnunuzi aliyethibitishwa

USA
Imeridhika
Hello Ken, I have picked up the car and am very pleased with it. Thank you again for working with me to sort out previous issues and having good communications. I will buy from Car From Japan again in the future. -Adam
Baada ya Picha za Uwasilishaji