Kichujio kinachofanya kazi
---
---
---
---
---
---
---
---
---
---
---
---
---
Zilizotumika Toyota Harrier inauzwa
(2,017 Matokeo)
Picha
Mfano

Mwaka

Km

Injini

Daraja

Bei ya Gari

Jumla ya bei

1991




Apr

21,000


km

2,000


cc

2022




Jul

9,000


km

2,500


cc

2008




Feb

56,500


km

2,400


cc

2010




Jun

104,600


km

2,400


cc

2012




Jan

22,600


km

2,400


cc

2023




Feb

2,500


km

2,000


cc

2022




5,000


km

2,500


cc

2023




Mar

600


km

2,500


cc

2023




6,000


km

2,000


cc
Picha
Mfano

Mwaka

Km

Injini

Daraja

Bei ya Gari

Jumla ya bei

2023




Feb

4,000


km

2,500


cc

2022




Jul

9,400


km

2,500


cc

2010




Jun

93,700


km

2,400


cc

2016




Feb

106,000


km

2,000


cc

2022




Oct

6,800


km

2,000


cc

2021




Jul

8,000


km

2,000


cc
Mwongozo wa Kununua
"Wild but Formal" was what the marketers gave to the Toyota Harrier, an outstanding mid-size crossover produced by the famous Japanese manufacturer Toyota. The car owns a bold and wild design, which is a strong point that helps it in competing with other rivals in the category. The production of the Harrier began in 1997 and still continues until today.
But, is it worth to look for a Toyota Harrier for sale? Does the car can still match its iconic status?
Toyota Harrier For Sale: Worth The Hype?
Whether you buy a new or used Toyota Harrier for sale, it is essential to learn about its history, design, engine specs as well as fuel consumption. In the parts below, we will show you every aspect of this car in detail. Let's check them out now!
History Of The Toyota Harrier
The first generation Toyota Harrier was launched in 1997 in Japan. In export market, the car was known under the name Lexus RX from March 1998. At this period, the Lexus RX was not available in Japanese Domestic Market. In February 2003 the second generation Toyota Harrier made it debut, along with Lexus version for export market. The third generation model was launched in late 2008. While the Toyota Harrier continued on in second generation unchanged, Lexus version was released as an independent marque. Hence the third generation Lexus RX was available in Japanese Domestic market in the same livery as its export counterpart.
In 2013, Toyota gave to the Harrier a refreshment and turned it into an independent model line built on a different platform from the Lexus RX but keeping a visual connection with the Lexus RX.
Exterior Review
From the first look you can see that Toyota Harrier is a handsome machine with sharp design, which Toyota describes as "elegant velocity". The vehicle uses the 2660 mm-long platform of the RAV4/Vanguard, with the same 190mm ground clearance.
The latest version (2019) has a more classy and sporty look than its predecessors. Besides, a lot of elegant features are added to this version. Its size is also designed to be smaller than previous models, which helps to enhance the driving capabilities and performance of the car. The front grill is now stronger and bigger. The front LED lights are thin and they are placed on the sides of the bumper. The rear end of the version looks sportier with thin yet long backlights with a chromatic line over the car door and a metallic guard on the base. 18-inch aluminum wheels with lightweight are also equipped for the new version.
Interior Review
Get into the car, you will see everything that is expected in a luxury car like power-adjustable seats, convenient leather seats, power locks, windows and sunroof.
Although the latest version is smaller in terms of size, its interior space is wider than previous models. Thanks to that, the seats are now providing great convenience to its driver and passengers. The car has heated front seats with the driver's seat being power adjustable. A modern dashboard with a color TFT screen for data and an 8.0-inch touchscreen display is fitted for this version. The interior also supplies a soft blue ambient lighting. Additionally, Toyota gave to the car a lot of technology improvements. Some of them are parking sensors, automatic brakes, a rearview camera and knee airbags. Besides the safety features mentioned above, the version offers an infotainment system, and other options like JBL audio system with 11 speakers, navigation system, various types of phone connections and dual-zone climate control.
Toyota Harrier Engine Specs
Toyota Harrier is available with an option of four- and six-cylinder engines, paired with either a five-speed or six-speed transmission. The hybrid version uses a V6 engine and offers a CVT (continuously variable transmission). The drivetrain comes in both front-wheel-drive (FWD) and all-wheel-drive (AWD). Of course the four-cylinder engine versions don't provide more power than the six-cylinder engine versions, but they are more effective in terms of fuel consumption.
One of the interesting things is that the All-wheel-drive version of the Harrier, lated called Lexus RX, was never introduced as an off-road vehicle. Instead, the Harrier's AWD system was launched as a safety feature. Driving a Toyota Harrier AWD will consume more fuel but surely it will keep the drivers safe on loose road surfaces and on rough roads, such as gravel and mud.
Watch the video below to see the newest review of Toyota Harrier:
Fuel Consumption
Now let's talk about Toyota Harrier fuel consumption. This vehicle has a more efficient fuel economy than other rivals in its category and can take you the extra mile with ease. For the first generation Toyota Harrier (1997-2003), the fuel consumption is from 8.8km/L to 11km/L depending on the model year. The figure for the second generation Toyota Harrier (2003 - 2013) ranges between 9.1km/L and 11km/L. The later models (2013 - present) consumes about 13.1km/L.
Overall Score For Varying Features
The overall score for the Toyota Harrier is 7.6 out of 10 which is a pretty good score. The score is calculated based on customer reviews and crash tests which are conducted over a specific period of time. Detailed scores for various specification includes: comfort and convenience 9 out of 10, reliability 8, dealership remarks 5, performance 8 and running costs incurrence 8 on the scale of 10.
Tips For Buying A Used Toyota Harrier For Sale
Before buying a used Toyota Harrier for sale, it is necessary to check the maintenance history and mileage of the car carefully. If you are planning to buy a used Toyota Harrier with AWD system, be sure the car has been well-maintained, including rear and centre differentials. Also check whether the car has been changed oil regularly or not. Burning oil is surely a signal of abuse so you should avoid an oil burner at all costs. Even if you replace an abused engine, the rest of the drivetrain and powertrain do not have much life left, so the better way is buying a good engine.
Toyota Harrier Price
The price of the latest version of Toyota Harrier is about $45,000 for the base model.
On used car market, the Toyota Harrier price varies from $20,000 to $31,000 depending on the generation, model year, mileage and the condition of the car. If a used Toyota Harrier is in good condition with low mileage, of course its price is more expensive than ones with high mileage and in bad condition.
User Reviews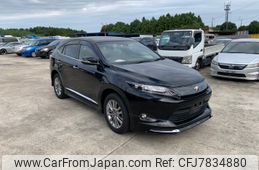 Toyota Harrier 2016
45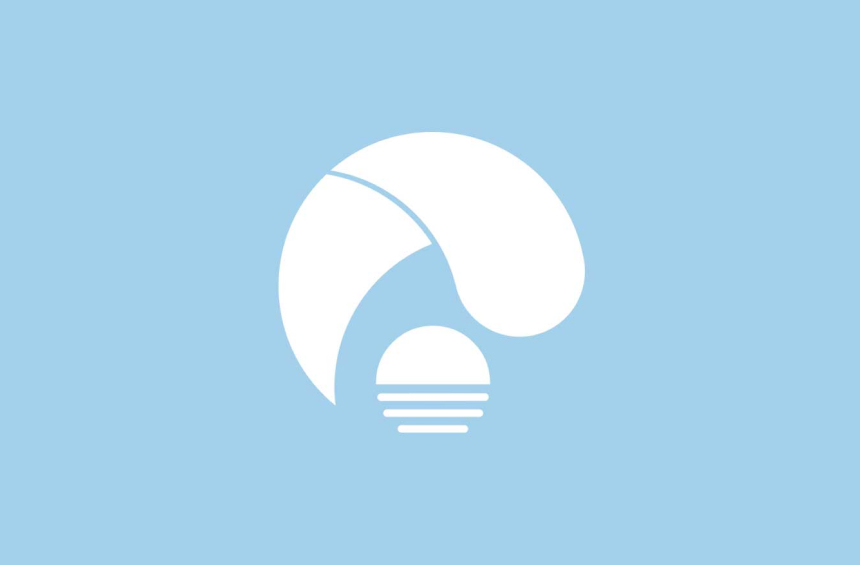 ENG. JOEL NYAMBAKA
Mnunuzi aliyethibitishwa

Kenya
Imeridhika
This is to confirm that the car was delivered in good order. Thank you for your very efficient service. Definitely, I will recommend your firm for similar services moving forward. Kind regards, Joel Nyambaka
Baada ya Picha za Uwasilishaji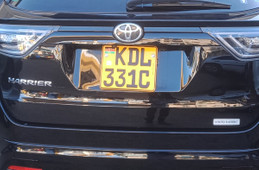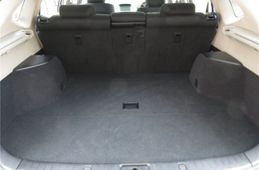 Toyota Harrier 2006
27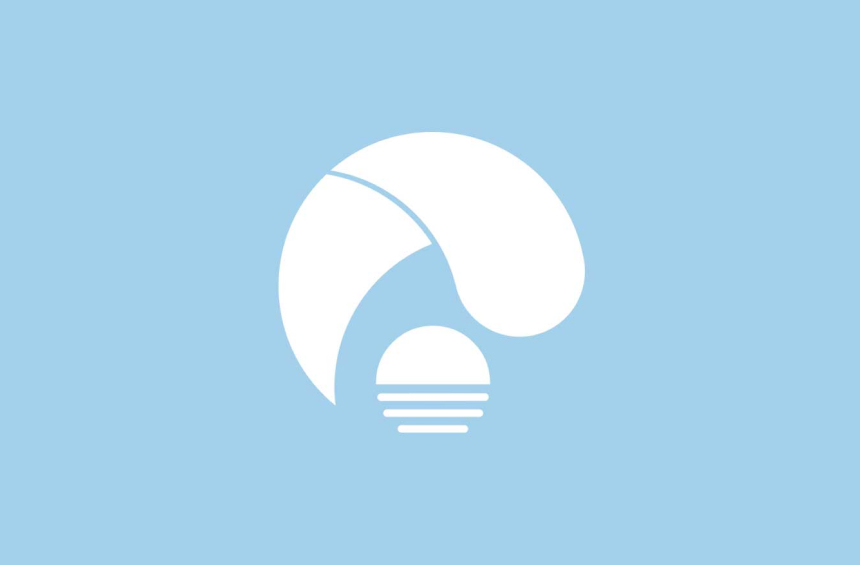 CLAUDIUS LUZIGA
Mnunuzi aliyethibitishwa

Tanzania
Imeridhika
Dear Jun, I am glad to inform you that the CAR is here with me. It was released from the Port 9/7/2021 . I drove 200 km away of city and experienced its great performance. It really runs great, Thanks very much. There were some problem during inspection, They said weak engine mount and poor tyre condition, so I had to fix the problems before release. Hope to contact you again for another consignment if comes, Stay Safe and Keep Well Regards Claudius
Baada ya Picha za Uwasilishaji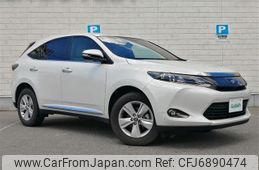 Toyota Harrier 2015
24

Kevin Lemein Salaash
Mnunuzi aliyethibitishwa

Kenya
Imeridhika
Dear Ken, Hope you are well. I finally delivered the first harrier yesterday. The car is fantastic, the client is very happy with it. Thank you for your great service. Kind Regards,
Baada ya Picha za Uwasilishaji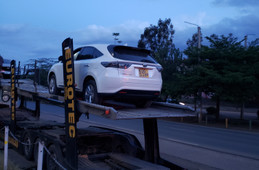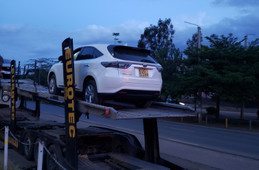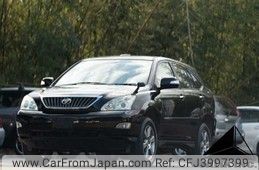 Toyota Harrier 2008
30

Moses Peter Subert
Mnunuzi aliyethibitishwa

Tanzania
Imeridhika
It was incredible to know and work with Car from Japan, mt first purchase but was a great moment to trade, except more orders from Moses. In the photo with the cap 🧢 is my customer who is also very satisfied from the unit i ordered from Car from Japan. Thanks a lot.
Baada ya Picha za Uwasilishaji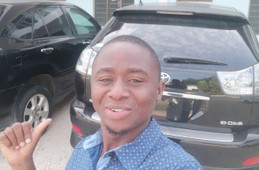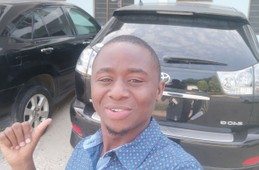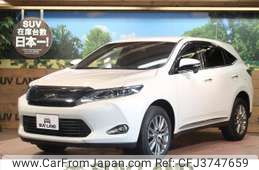 Toyota Harrier 2016
20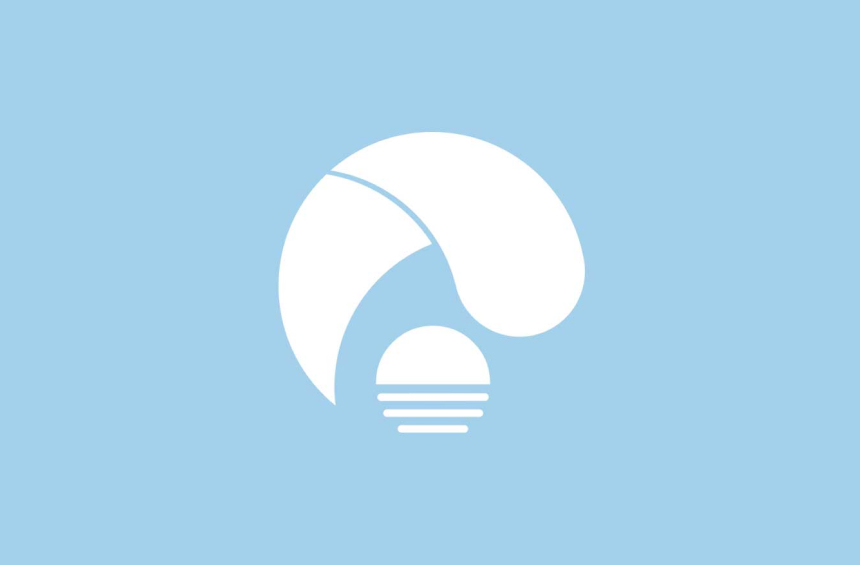 Mr. Samuel Njuguna Kabue
Mnunuzi aliyethibitishwa

Kenya
Imeridhika
As at now it is very clean. And I am quite happy about its interior state. This is for sure a good car
Baada ya Picha za Uwasilishaji