Kichujio kinachofanya kazi
---
---
---
---
---
---
---
---
---
---
---
---
Zilizotumika Suzuki Carry Truck inauzwa
(1,078 Matokeo)
Picha
Mfano

Mwaka

Km

Injini

Daraja

Bei ya Gari

Jumla ya bei

1996




18,000


km

660


cc

1997




80,000


km

660


cc

1997




10,000


km

660


cc

1995




59,000


km

660


cc

1996




51,000


km

660


cc

1997




113,000


km

660


cc

1994




14,000


km

660


cc

1991




18,000


km

660


cc

1995




68,184


km

0


cc
Picha
Mfano

Mwaka

Km

Injini

Daraja

Bei ya Gari

Jumla ya bei

1993




53,000


km

660


cc

1991




29,000


km

660


cc

1991




85,000


km

660


cc

1990




44,000


km

660


cc

1996




34,800


km

660


cc

1989




28,000


km

550


cc
Mwongozo wa Kununua
If you are looking for a small commercial truck, a Suzuki Carry Truck would be a perfect choice for you. Why is this light-duty truck so astonishing? Read the review about the Suzuki Carry Truck below to find out the answer.
Suzuki Carry Truck Overview
The Suzuki Carry Truck is a Kei truck manufactured by the Japanese automaker Suzuki. It was first launched for the 1961 model year. Over the decades, the car has gained a good reputation for its durability, toughness and long lifetime (With proper maintenance a Carry Truck can exceed 300,000 km). The car is not only a famous Kei truck in Japan but also a best selling truck in many marketplaces. Currently, the Suzuki Carry Truck is in its 11th generation and it has still been an awesome truck for many buyers. However, most of Suzuki Carry Trucks for sale on the used market are from the 10th and 11th generations.
The Suzuki Carry Truck is designed following all Kei truck regulations of Japanese Government in order to offer customers every tax break as possible. Those regulations specify all the exterior dimensions, capacity and engine size. Accordingly, the Suzuki Carry Truck has a curb weight of just 650 kg, a height of 1,715 mm, a width of 1,395 mm, a length of 3,295 mm and a wheelbase of 1,855 mm. The car also provides 160 mm of ground clearance and offers a cargo capacity of 350 kg. The power0plant is a 657 cc petrol I3. And one of the most attractive things of the Suzuki Carry Truck is its low price. At present, the used Suzuki Carry Truck price varies from $400 to $4000 up to each model year.
A Brief Of Suzuki Carry Truck Specifications
Design
All of Suzuki Carry Trucks are designed for crowded urban settings and small cargo loads. With a small cargo capacity of 350 kg, a Carry Truck is suitable for delivering goods to customers' house or supplies to construction sites. Its simple design with a 4 meter turning radius and seating for 2 people makes the Suzuki Carry Truck an excellent choice for any light-duty application.
Engine
Suzuki Carry Truck is manufactured to fit all Japanese governmental regulations for a kei truck. Hence, it is powered by a single 657 cc petrol engine making up to 67 bhp and 100 Nm of torque. Full torque is available early in the curve, so a Carry Truck can handle its maximum load quickly in an easy way.
Utility
The Suzuki Carry Truck is made to deliver equipment or gravel to construction sites or to handle small cargo runs with ease. With the option for a 160 mm ground clearance and 4-wheel-drive, a Suzuki Carry Truck can be used for on-road or off-road, giving it the ability to tackle as many jobs you may have on hand as possible.
Equipment
The Carry Truck is available in standard and optional features as per the customer tastes and preference. The augmented features are reasonably priced and easily available for customers who want uniqueness and customization in their vehicle. The features consist of the safety specs such as central locking, parking assist, airbags and seat belts and other features such as the power windows, adjustable seats, power steering and anti bacterial filters.
Ride And Handling
Driving a Suzuki Carry truck is super easy, thanks to its compact dimensions. However, as the suspension are not able to soak the road vibrations without sending them into the cab, the ride is pretty bumpy. The steering is quite sharp but you will need to pay more attention when driving around corners as the Carry has a quite big body roll due to its high centre of gravity.
Apart from an engine imobiliser, driver airbag and central locking the safety department is too poor and there is nothing else worth to be talked about.
Conclusion
The Suzuki Carry Truck is a good capable workhorse and even having a compact dimension, the vehicle is still able to deliver generous loads around the city in maximum safety. Although its cabin is too small, there is enough space for 2 people and the dashboard features a clever layout which maximize the use of space.
Besides, the Carry truck is a pretty numble car and it also has abilities to handle with congested traffic situation remain unbeatable by any other usual LCV. The car is built for what it is and is beautiful in its way with some sacrifices had to be done for keeping the price to as low as possible. Either the handling or the ride is not excellent, however, the Suzuki Carry truck is not designed to win any drag races, therefore we will not complain about it too much.
So if you are planning to buy a used Suzuki Carry for sale, especially a used Suzuki Carry Truck, what is holding you back? Make your purchase right now with Car From Japan to get the best deal compared to other dealers on the market nowadays.
User Reviews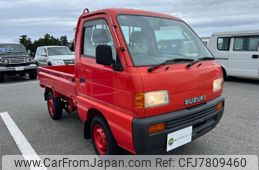 Suzuki Carry Truck 1997
25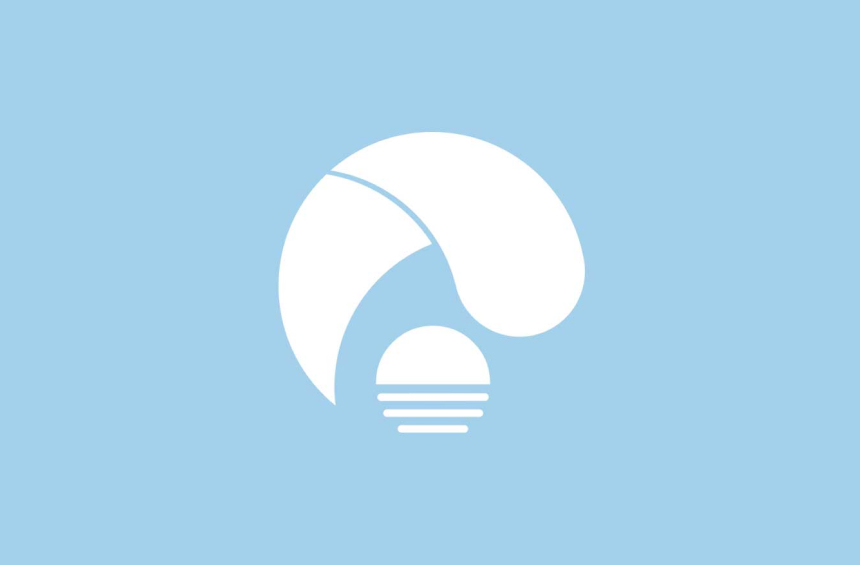 Jerry Rodgers
Mnunuzi aliyethibitishwa

USA
Imeridhika
Hi again Ken! Made it home with the the Carry Truck last night and have been driving it around today. Lots of looks and conversations from people here in the states…giving them your website too. Thanks again! Jerry
Baada ya Picha za Uwasilishaji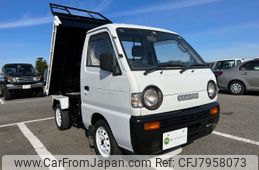 Suzuki Carry Truck 1994
32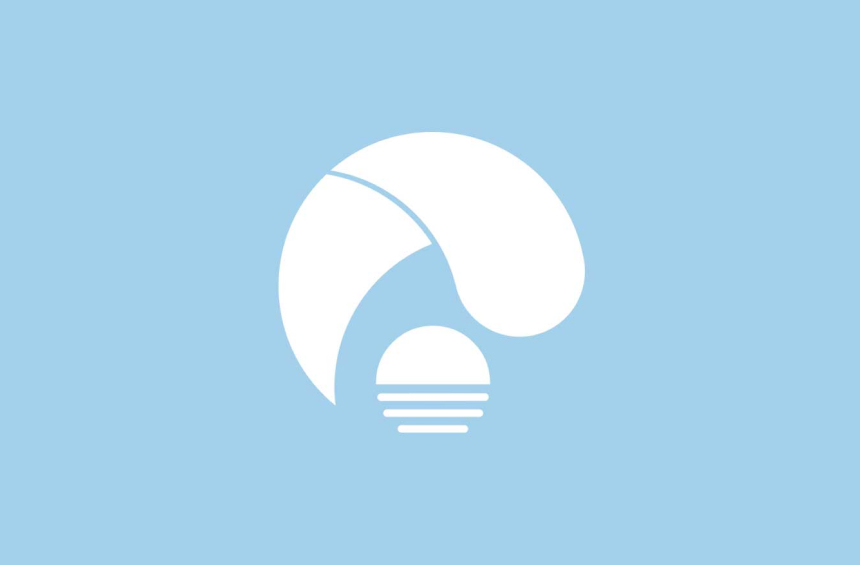 Larry Simmons
Mnunuzi aliyethibitishwa

USA
Imeridhika
Mr Ken: hope you are doing well, just wanted to inform you that I received the Truck today, here in Freeport Tx. Thanks for guiding me through the process, It has been a learning experience, take care Hope this little dump truck will serve me well.
Baada ya Picha za Uwasilishaji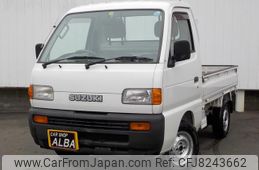 Suzuki Carry Truck 1997
22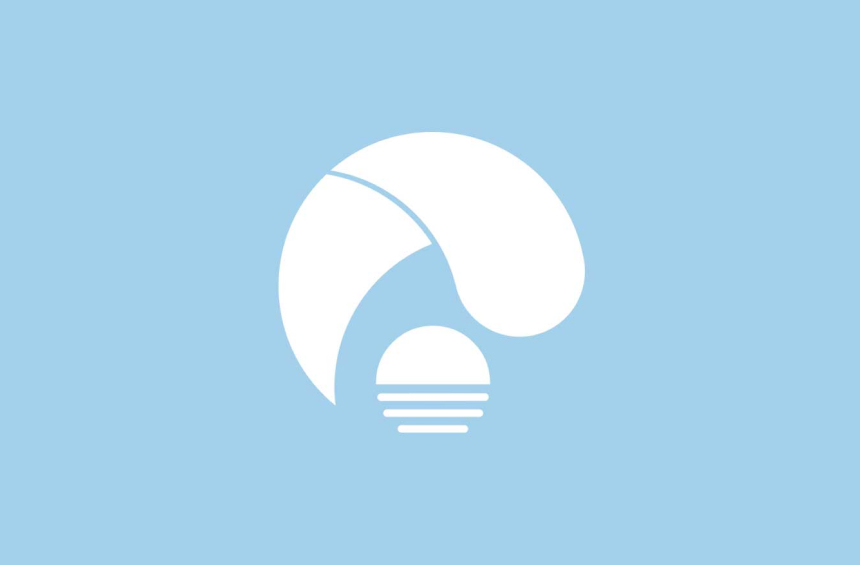 Oliver Klingenstein
Mnunuzi aliyethibitishwa

USA
Imeridhika
Yeah Austin, the truck is great. I love it!
Baada ya Picha za Uwasilishaji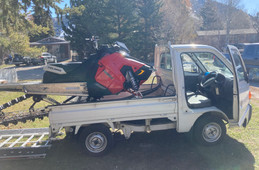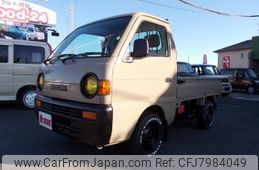 Suzuki Carry Truck 1995
26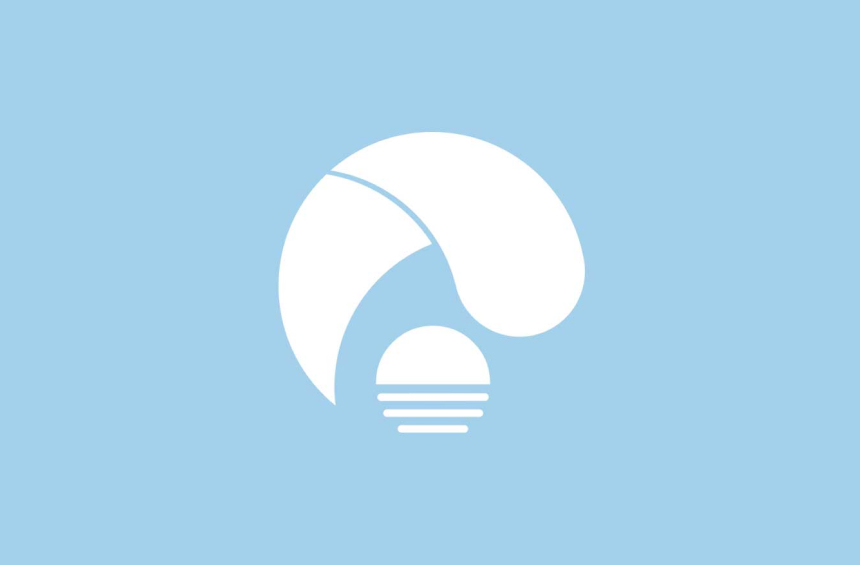 Stephen Stein
Mnunuzi aliyethibitishwa

USA
Imeridhika
No worries. The vehicle has been delivered and is in my possession. Thanks for the assistance and support through this process.
Baada ya Picha za Uwasilishaji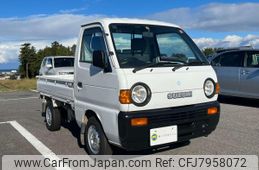 Suzuki Carry Truck 1996
23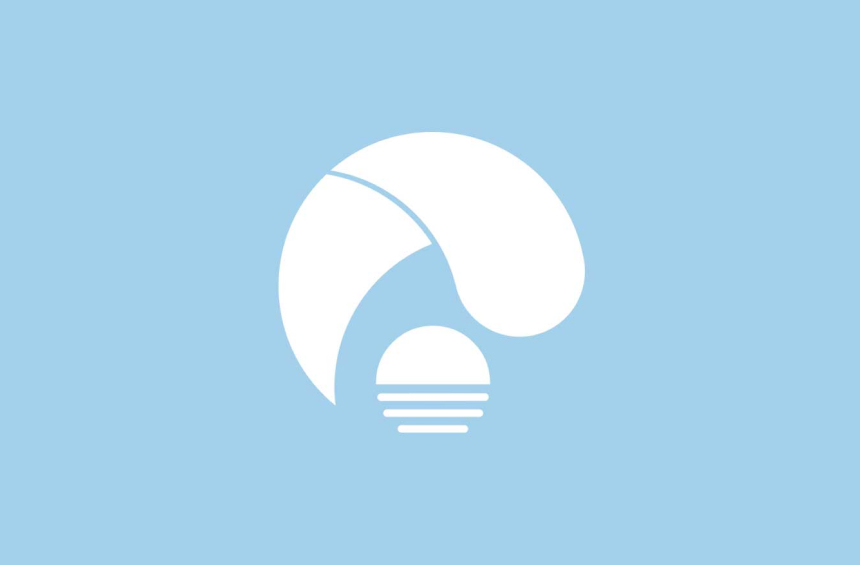 BradLee Webster
Mnunuzi aliyethibitishwa

USA
Imeridhika
I have the truck. It is dark out so I will take picture tomorrow and send them to you.
Baada ya Picha za Uwasilishaji