Kichujio kinachofanya kazi
---
---
---
---
---
---
---
---
---
---
---
---
Zilizotumika Subaru Outback inauzwa
(179 Matokeo)
Picha
Mfano

Mwaka

Km

Injini

Daraja

Bei ya Gari

Jumla ya bei

2009




Jul

64,000


km

2,500


cc

2010




Jun

89,000


km

2,500


cc

2010




Aug

81,000


km

2,500


cc

2009




Nov

57,000


km

2,500


cc

2021




Dec

14,000


km

1,800


cc

2021




Dec

18,000


km

1,800


cc

2010




Sep

73,000


km

2,500


cc

2022




Jul

12,400


km

1,800


cc

2021




Dec

15,000


km

1,800


cc
Picha
Mfano

Mwaka

Km

Injini

Daraja

Bei ya Gari

Jumla ya bei

2021




Dec

6,000


km

1,800


cc

2021




Dec

27,000


km

1,800


cc

2021




Dec

14,000


km

1,800


cc

2022




Apr

25,000


km

1,800


cc

2022




Mar

18,000


km

1,800


cc

2022




Jan

8,000


km

1,800


cc
Mwongozo wa Kununua
The Subaru Outback is a prominent name in the category of station wagons. The automaker currently labels it as a sport utility wagon for its big enough size to compete in the midsize crossover section. The lineup also has a Subaru Outback sedan version. Subaru models have great resale value it's quite easy to find a good-conditioned used Subaru Outback for sale. It's actually a great option if you don't have the budget for a new car.
Used Subaru Outback for Sale: Good Buying Decision or Not?
If you have decided to go for Subaru Outback used cars, the 2017 model could be a good choice. The lineup has a top-of-the-line trim model—Touring, new interior and exterior decorations, and an upgraded version of the safety suite EyeSight Driver Assist Technology.
If you are interested in a used Subaru Outback for sale, plenty of choices dating from 2017 to backward are available. Read the Subaru Outback review to see if it matches your expectation.
1. Subaru Outback Features
The 2017 model landed with some bells and whistles—both aesthetic and design-wise. The new Premier trim features dark gray grille, the brand's badges in chrome finish, roof rails in a silver finish, and dark gray accents on the 18-inch alloy wheels. There are a total of 13 trims available for this model. The exterior color options are also generous including elegant Crystal White and exciting Venetian Red and Twilight Blue.
The Touring trim received some enhancements like a heated steering wheel, 7-inch touchscreen infotainment display, USB ports, Siri Eyes Free, and Starlink smartphone integration. Perforated leather trim on the seats and piano black panel accents are some of the aesthetic details added to the 2017 model.
2. Subaru Outback Specs
The standard engine that the Outback has is a 4-cylinder 2.5L that yields 175 horsepower and 174 lb-ft of torque. The entry-level trims feature a six-speed Subaru Outback manual but all other versions run on a CVT (Continuously Variable Transmission).
With the CVT comes an upgraded 6-cylinder 3.6L engine that generates an impressive 256 horsepower and 247 lb-ft of torque. It shows improved accelerating power than the Subaru Outback manual transmission.
3. Subaru Outback Reliability
If you are going for a used Subaru Outback for sale, you must be keen to know about its reliability and safety features. Well, its off-road performance is well ahead of most of its competitors. You will get the best driving experience on rough roads because the car has all-terrain tires, great traction, all-wheel drive, and generous ground clearance.
The safety features of the 2017 model are nothing less than amazing. The standard features in all models are brake assist, ABS brakes, and front, side, and curtain airbags. Except for the base model, all other trims are equipped with the EyeSight Driver Assist Technology—something similar to Toyota Safety Sense.
The safety package includes pre-collision braking, lane keep assist, lane departure warning, adaptive cruise control, and blind spot detection. Also, there are high beam assist, rear cross traffic alert, reverse automatic braking, and a high-res rearview camera.
4. Subaru Outback Gas Mileage
The fuel economy is likely to be decent even if you choose a pre-owned Subaru Outback for sale. The 2017 model has two different engine types. If you use regular gasoline, the usage will be 4.5 gals/100 miles for the 6-cyl 3.6L unit. Its fuel economy is 20/27mpg in the city/highway and 22mpg combined.
The 4-cyl 2.5L unit consumes 3.6 gals/100 miles. It yields 25/32mpg in the city/highway and 28mpg combined.
5. Subaru Outback Problems
The Outback is a highly popular car. It has a loyal fan-following for combining the convenience of all-wheel drive to the versatility of station wagon. But, the 2017 model suffers from some issues identified by the National Highway Traffic Safety Administration (NHTSA).
The problematic areas are:
Transmission. The CVT creates some driveability troubles including rough engagement, gear slipping, and delay.
Infotainment System. It may fail after several months with a completely unresponsive center console. The only solution is to replace the whole system.
Electrical System. Subaru has used a soy-based wire coating in the Outback models. It attracts rodents and they chew on the wire, causing all kinds of problems. Subaru does not offer any warranty for this unique problem.
Brakes. The use of an automatic braking system makes things easier but creates a few problems too. Failure of the system will cause the wheel lockup problem.
When purchasing a used Subaru Outback for sale, don't forget to double-check these components. Don't purchase if it needs several costly repairs. Taking a test drive will give you enough idea about the condition of the car.
6. How Much Does the Subaru Outback Cost?
The Outback costs more than the Volkswagen Golf SportWagen but is still less expensive than Audi Allroad and Volvo V60. if you want to buy Subaru Outback, the 2017 model starts from $27,995 MSRP. The 2.5i Premier trim costs almost $11,000 more. The 3.6R Touring trim will cost $35,595 while you have to shell out almost $42,000 for the top-of-the-line trim 3.6R Premier with the Technology Package. A used model will definitely cost lower than this price range.
Bottom Line: Shall You Go for a Used Subaru Outback for Sale?
The Outback is definitely a nice car with easy handling, excellent performance on off-road tracks, and a handful of impressive safety features. The interior is spacious and the infotainment system along with the entertainment apps are also up to the mark.
Like other vehicles, it also has some problems but these are not like a deal-breaker. The engine does take time to speed up in the base model but it's not a problem with the 6-cylinder engine in the upgraded trims.
The new 2019 Outback may seem enticing but most of its features can be found in the upgraded trims of older models. Buying a used model means saving plenty of money without sacrificing much of the amenities.
User Reviews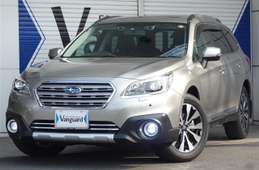 Subaru Outback 2015
31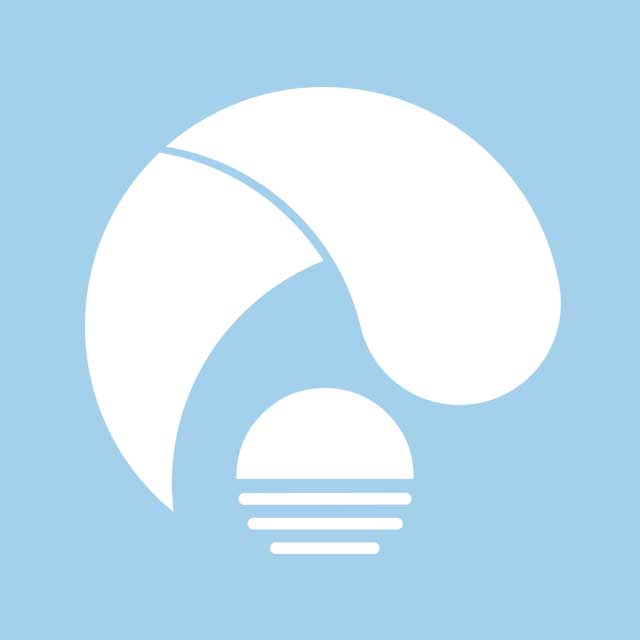 TOM MUTEI
Mnunuzi aliyethibitishwa

Kenya
Imeridhika
Good evening. After receiving the car I have driven 450 kilometres and it's in very good condition and am very happy thanks.Thanks once again. Cheers,
Baada ya Picha za Uwasilishaji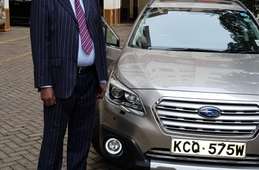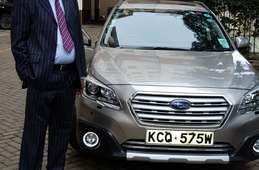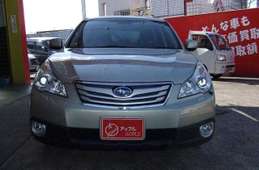 Subaru Outback 2011
16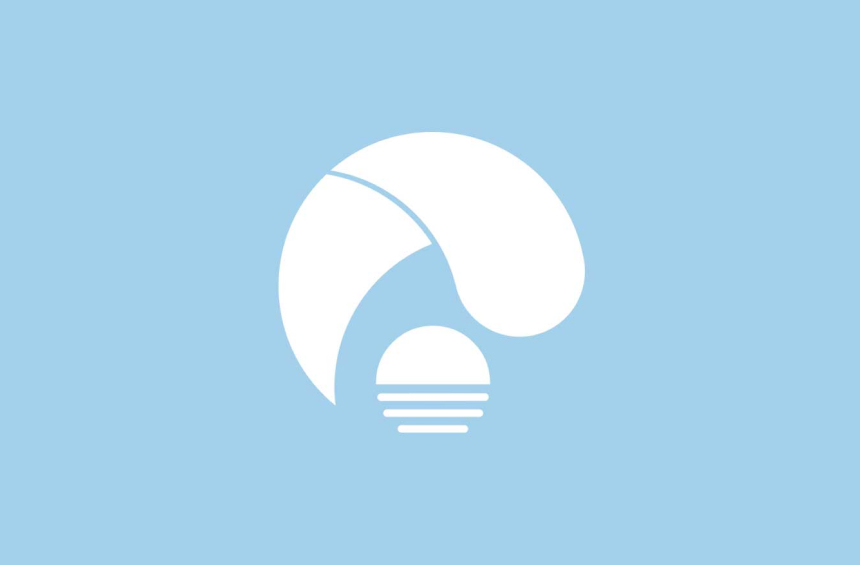 Samuel Mungai
Mnunuzi aliyethibitishwa

Kenya
Imeridhika
How are you Ken, Thanks a lot, I received the vehicle after successfully completing the clearance process. It is now registered in Kenya. The vehicle is exactly as indicated in the photos. I am very greatful for the support and updates during the whole process. I will be sharing photos of the vehicle very soon.
Baada ya Picha za Uwasilishaji