Kichujio kinachofanya kazi
---
---
---
---
---
---
---
---
---
---
---
---
---
Zilizotumika Nissan PAO inauzwa
(10 Matokeo)
Picha
Mfano

Mwaka

Km

Injini

Daraja

Bei ya Gari

Jumla ya bei

1989




27,000


km

1,000


cc

1989




44,000


km

1,000


cc

1989




Sep

97,000


km

1,000


cc

1990




Mar

118,300


km

1,000


cc

1990




113,000


km

1,000


cc

1989




130,000


km

1,000


cc

1990




128,000


km

1,000


cc

1990




Apr

182,000


km

1,000


cc

1989




Sep

197,000


km

1,000


cc
Picha
Mfano

Mwaka

Km

Injini

Daraja

Bei ya Gari

Jumla ya bei

1989




Nov

134,000


km

1,000


cc
Mwongozo wa Kununua
If you are planning to buy a small weird Japanese car, choosing a Nissan Pao for sale will be a perfect choice for you. The small car has many interesting things from its beautiful exterior to amazing inside for you to discover. To find out more information about this car, let's check the review below:
Looking For A Nissan Pao For Sale? Read The Complete Rundown
Introduction
The Nissan Pao is a small retro-styled 3-door hatchback produced by Nissan for 3 model years: 1989, 1990, 1991; and initially made for the Japanese domestic market only. So now if you want to buy a Nissan Pao for sale, the only way you can get it is to import a used Nissan Pao from Japan as the productions of the car already ended in 1991.
Check out the video below to see more details:
Now, let's move to the history of the car. The Pao was first introduced to the public in October 1987. At the beginning, it offered an optional textile sunroof and was initially marketed without Nissan branding, by reservation only between Jan 15th to Apr 14, 1989. Later cars were sold on a first come - first served basis.
The Nissan Pao, along with the Nissan S-Cargo, Be-1 and Figaro - are called as Nissan's "Pike cars" because of their origins at Pike Factory, a Nissan's special project group.
Exterior And Interior
The Nissan Pao has an interesting design because it is designed to follow retro-style but it is not retro like the way we often see. Modern cars like the Mini, the Fiat 500 and the VW Beetle own a design approach to translating past design which is different to the Pao: they interpret classic designs into a new design vocabulary. Most of modern retro cars have a modern look with interpretations of former designs. In contrast, the Nissan Pao is a modern car (for when it was produced) which is made with an older design vocabulary and methods.
For instance, the Nissan Pao has bumpers that are simple tubes; it has actual corrugated body panels; it has visible, external door hinges, flip-up rear windows, basic round lights and so on. It's a 1960s-style body on a late 1980s platform.
Additionally, the Nissan Pao isn't built to re-work one particular car. It seems like the Nissan designers picked the best features of the best small car designs of the 1960s and put them together into the Nissan Pao. The clamshell tailgate feels a bit like an old Austin, the flip-up windows and corrugated sides are like a Citroen 2CV, the overall shape is very a Renault 4CV, the front end is a bit like a classic Mini and the license plate light is like what VW gave to pre-1964 Beetles. As you can see, there is a little of everything put on the Pao.
Get into the car, you will be in love with its interior design. There is body-colored all around, the radio has a look like a Geiger counter or something, the seats are covered in a tough, large-weave canvas which suggests some sort of safari or adventure car, the rear seats have astonishing small "backpacks" on them and the whole thing is arity, open and charming.
Engine And Performance
The Nissan Pao is fitted with the same engine of the Nissan March/Micra, a pretty popular small Nissan hatchback sold in a lot of countries in the world. It is a 987 cc four with an uncommon electronically-controlled carb which produces 52 HP.
The car is available in both a 3-speed auto and a 5-speed manual transmissions. It weighs about 1600 pounds, so it really does not feel that slow. When running the Pao on the road, it idles so smooth without any sacry smells, sounds or anything.
Summary And Price
All in all, the Nissan Pao is truly a car for car enthusiasts; the small car built for cruising through summer with the stereo up, windows down and breaking necks for all the right reasons wherever you go.
The Nissan Pao price varies from $ 4,000 to $ 13,000 depending the condition of the car. But beer in mind that you should always buy a used Nissan Pao for sale from renowned dealers as they can offer you a car with a long life left at the best price.
User Reviews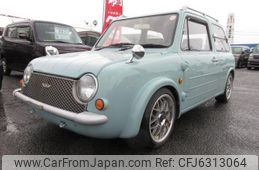 Nissan PAO 1989
20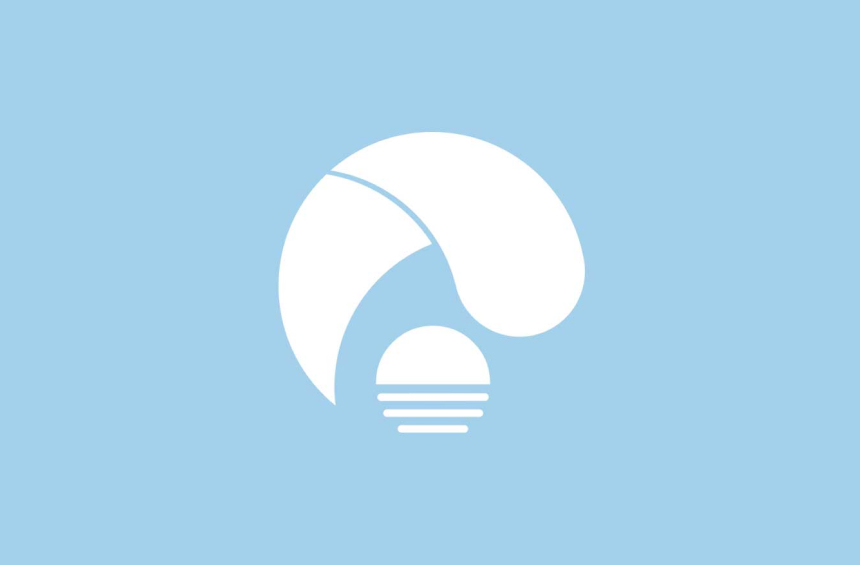 Shirley Breaux
Mnunuzi aliyethibitishwa

USA
Imeridhika
Hi Mr. Ken, Confirming that I received the 1989 Nissan pao. Thank you for your help in the process
Baada ya Picha za Uwasilishaji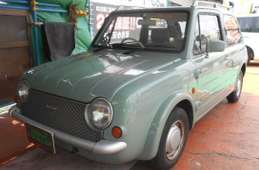 Nissan PAO 1990
8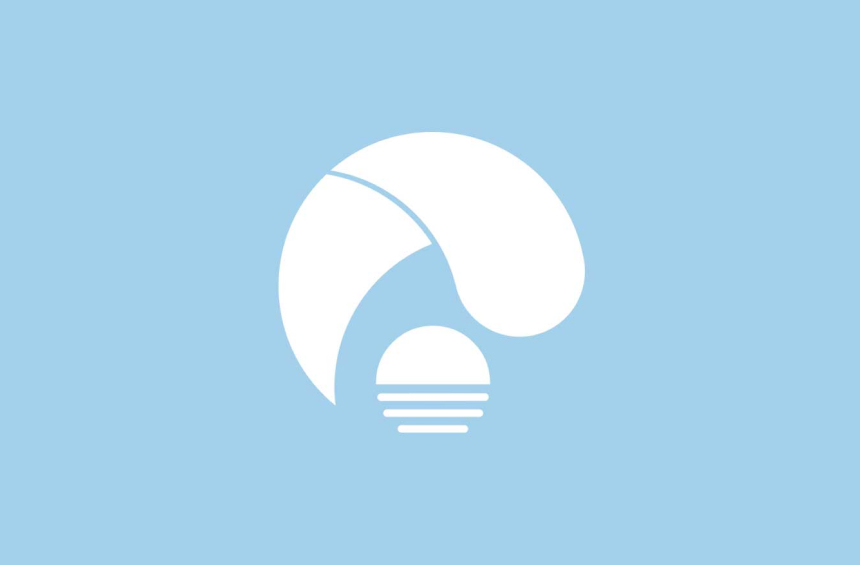 Jeffrey Glover
Mnunuzi aliyethibitishwa

Guam
Imeridhika
Ms. Jun, My wife and I picked up the car last night and it is wonderful. I was pleasantly surprised with the entire process and grateful to have had you as my sales rep. If I do business with your company in the future I will only work with you and I have informed my friends about the company and your assistance. I only have a few very small complaints. When the car arrived the The radio knob is broken. And the marker that was used to write information on the windows has proved very difficult to remove.All in all I am very happy with my purchase and the process. After I received my vehicle a number of my friends became interested in purchasing cars through your company. I spoke to them about your customer service and they would like to work with you if they can. Thank you very much.
Baada ya Picha za Uwasilishaji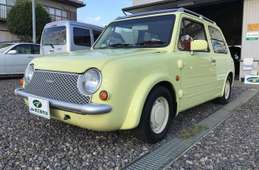 Nissan PAO 1990
30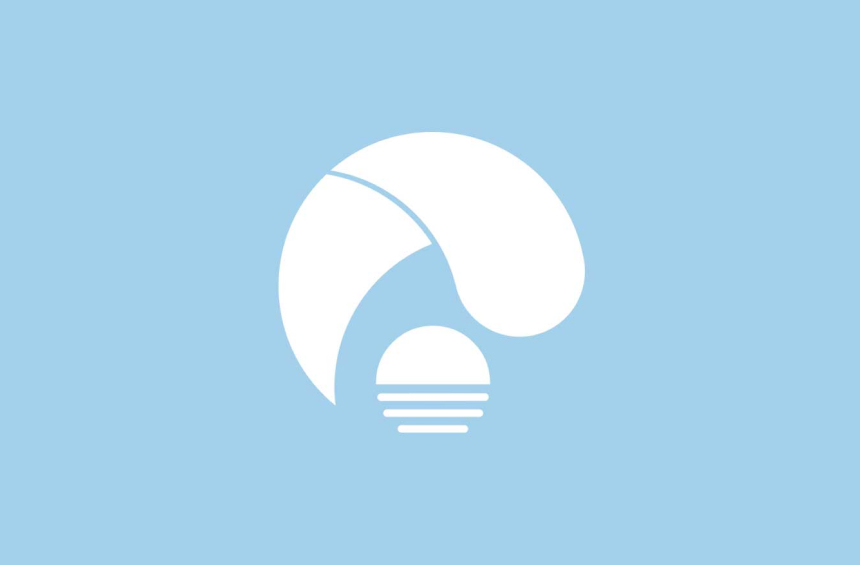 Earl Campbell
Mnunuzi aliyethibitishwa

USA
Imeridhika
I have picked up the car now, thank you very much as I am really enjoying the car , and with how rare they are in the US I am loving that everyone wants to take photos of the car
Baada ya Picha za Uwasilishaji