Kichujio kinachofanya kazi
---
---
---
---
---
---
---
---
---
---
---
---
---
Zilizotumika Nissan Note inauzwa
(2,129 Matokeo)
Picha
Mfano

Mwaka

Km

Injini

Daraja

Bei ya Gari

Jumla ya bei

1993




Mar

65,000


km

1,500


cc

2012




Oct

75,000


km

1,200


cc

2017




Nov

129,000


km

1,200


cc

2017




Mar

38,300


km

1,200


cc

2013




Feb

76,400


km

1,200


cc

2010




Aug

24,000


km

1,500


cc

2013




Sep

49,400


km

1,200


cc

2010




Jun

30,000


km

1,500


cc

2012




Oct

62,000


km

1,200


cc
Picha
Mfano

Mwaka

Km

Injini

Daraja

Bei ya Gari

Jumla ya bei

2014




Apr

92,500


km

1,200


cc

2022




Dec

2,000


km

1,200


cc

2011




Dec

78,000


km

1,500


cc

2013




Nov

105,700


km

1,200


cc

2009




Oct

56,400


km

1,500


cc

2013




May

52,000


km

1,200


cc
Mwongozo wa Kununua
If you are planning to buy an extremely practical small MPV that is cheap to run, classy inside and good to drive, a Nissan Note for sale is the best option for you.
Since its first debut in 2004, the car has never fallen out of customers' favor and it is now in the second generation with a lot of loyal fans around the world. Before picking this car, it is essential to learn about its specs, design and driving experience to make a better decision. The review from auto experts and consumers below is positive. Let's check it out!
Nissan Note - A Practical Mini MPV With Classy Inside
1. Overview
Strength:
Deceptively practical and spacious
Cheap to buy
Low running costs
User-friendly features
Weakness:
Not enough driving position adjustment
Can be poor on reliability
The Nissan Note is a mini MPV produced and marketed by the famous Japanese automaker Nissan since 2004. This compact car is very roomy and easy to get in and out, thanks to its boxy shape and raised seating. The boot layout and rear seat provide a degree of MPV-like flexibility, but not pretty the versatility.
The initial Nissan Note was launched in 2004, and, immediately became popular and highly praised for its practicality and space, thanks to its trend-setting shape. Production of the first generation ceased in 2013. The second generation started from 2012 and is still in production now. The second generation cars benefit from a more supermini-style approach to their shape, a revised chassis as well as smarter engines. Both the two generations are made in Nissan's factory in Sunderland.
The main competitors of the Note are the Kia Venga, Honda Jazz and Ford B-Max.
2. Interior Layout
- The driving position of the Note is quite good. It is slightly raised, that many drivers may feel convenient.
- The dashboard is well-arranged and you can reach every part on it with ease. In general, it is quite clear, but the black-on-black color scheme used for the heating controls and the circular design may make them tricky for the driver to read at a glance.
- The comparatively deep windows and the slightly raised driving position provide good all-round visibility, supported by door mirrors which are usefully big.
The Note received many excellent technologies. Even the entry-level model offers Bluetooth, auxiliary input sockets, as well as USB, which are better than other rivals in the same segment. All models come with NissanConnect which combines with a digital and internet radio, sat-nav and also provides access to a range of apps, via a 5.8-in color touchscreen. To be honest, it is an cool package.
- The cabin is designed for what a family may need. It is made of solid and durable materials so it will stand the test of time. However, some plastics parts made the cabin a litte cheap. All control buttons give a robust feel, but they are not so excellent.
3. Space And Practicality
The Nissan Note provides roomy space for the driver and front passengers. Even taller adults can seat comfortably as the head room and leg room are quite spacious.
The rear space is spacious too. It is significantly roomier than one of its main competitors, the Citroën C3 Picasso. And there is enough head and leg room for the tallest adults. The rear seat can be folded to provide more cargo space if needed.
The car has pockets in each of the doors just spacious enough for a big bottle of water, 02 cupholders ahead of the gear lever and a big glovebox. But don't expect MPV levels of storage and practicality.
4. Engine And Performance
No

Engine

Transmission

First Generation (2004 - 2013)

- 1.4 L CR14DE I4 88HP / 137Nm (EU-made models)




- 1.5 L HR15DE I4 109HP / 148Nm (Japan-made models)




- 1.6 L HR16DE I4 110HP / 153Nm (EU-made models)




- 1.5 K9K dCi 86HP / 200Nm (EU-made models)

- MT - 5-speed Manual




- Xtronic CVT (Jatco RE0F08A (JF009E), only Japan-made models)




- AT - 4-speed hydraulic (Jatco RE4F03A, only EU-made models)

Second generation (2012 - present)

- 1.2 L HR12DE I3




- 1.2 L HR12DE e-Power I3 + electric motor (Hybrid Version)




- 1.2 L HR12DDR I3




- 1.6 L HR16DE I4 (US Model)




- 1.5 L K9K dCi (EU Models)

- Xtronic CVT




- 5-speed Manual
The entry-level 03-cylinder 1.2L petrol unit is amazingly lively provided its meagre power but though it is good once up to speed, it makes a little trouble when the car is fully loaded.
The supercharged 1.2 DiG-S petrol is more powerful but it still has to work hardly to provide sufficient progress.
The 1.5L diesel extra torque is powerful, and if you keep it in its sweet spot, it will operate so well. It rapidly runs off puff at high revs, but it keeps up with traffic on the motorway happily.
New drivers may prefer the higher powered petrol engine. Those who cover high mileages, or who drive with a full load on the motorway regularly should go for the diesel.
The suspension of the Nissan Note is firm, that means the car can shimmy noticeably over rough roads and drain covers at low speed. Actually the car is not a really fun car to drive, but its steering feels precise, consistently weighted and natural. It is also light enough to enable easy manoeuvring around town.
5. Nissan Note Price
The newest Nissan Note (2019 version) has the price of $16,500. On used car market, a used Nissan Note for sale costs from $2,000 to $12,000 depending on model year, mileage and other conditions of the car. To get the best used Nissan Note, you should make a purchase with a trusted company or a renowned car dealer as they can sell you a car with much life left. If you make a deal with a bad guy, you will have to lose a lot of money but still get a bad car which requires more maintenance fees after that.
User Reviews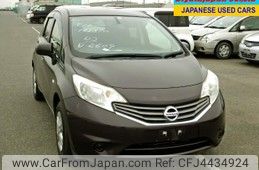 Nissan Note 2013
33

PIERINO NDARU NGARI
Mnunuzi aliyethibitishwa

Kenya
Imeridhika
It was a roller-coaster from the point when I identified the car to the time I received it at Mombasa. The car looks better than it was through photos although it got some scratches as it was offloaded from RCC Compass.The car made with ease a whooping 700 continuous kilometres from the port to my home (Embu County). I wish to thank Hayashi from Japan, Martin from Nairobi and my clearing agent Beatrice and the entire CFJ team. You guys know what you are doing and am definitely importing another car with CFJ. My family is very pleased with the new machine.
Baada ya Picha za Uwasilishaji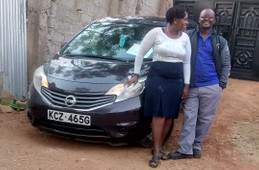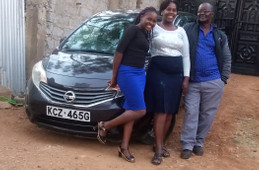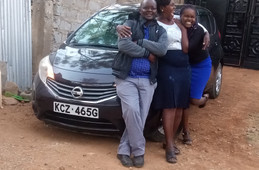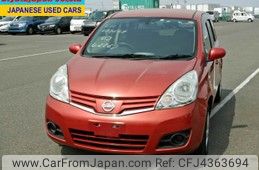 Nissan Note 2010
33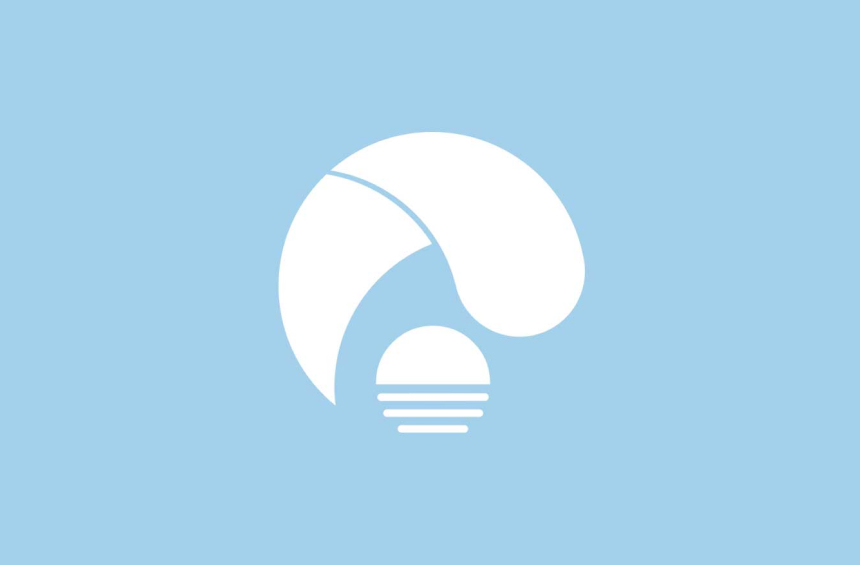 Ahovalu Kaihau
Mnunuzi aliyethibitishwa

Tonga
Imeridhika
This is the first time for me to order a car and you make it so easy for me. Working with your company gives me a good experience and also your customer care is very trustworthy. Thankyou very much for your service..
Baada ya Picha za Uwasilishaji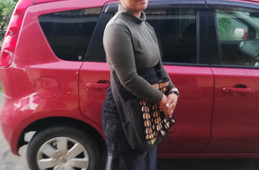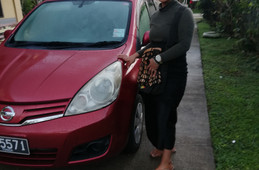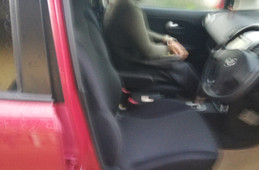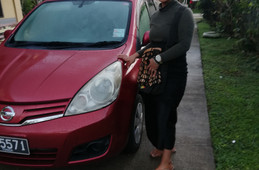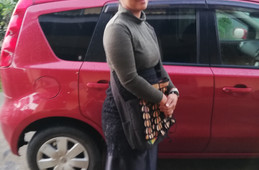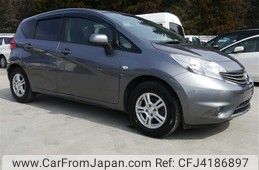 Nissan Note 2013
30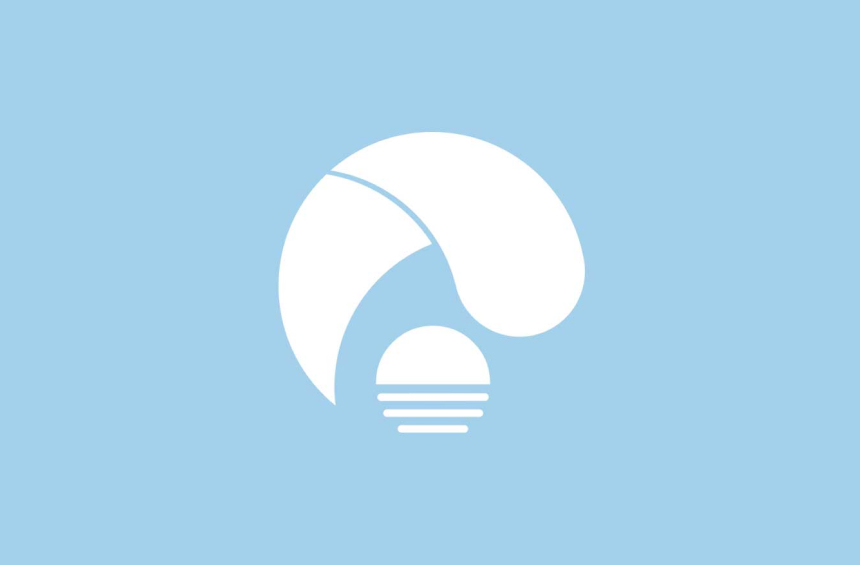 Adenike Folorunso
Mnunuzi aliyethibitishwa

United Kingdom
Imeridhika
Good day to Ken. I have now received the car.
Baada ya Picha za Uwasilishaji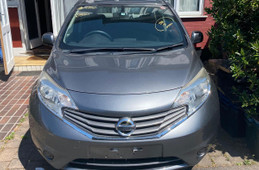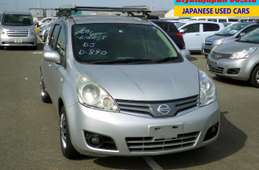 Nissan Note 2012
33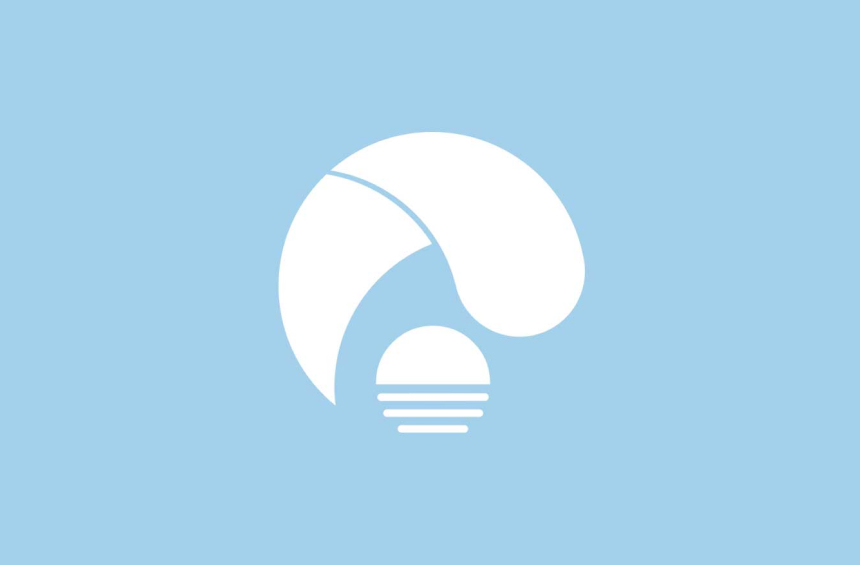 Denise Alexis Barker
Mnunuzi aliyethibitishwa
Guyana
Imeridhika
Not intimidating for a first time.
Baada ya Picha za Uwasilishaji