Kichujio kinachofanya kazi
---
---
---
---
---
---
---
---
---
---
---
---
---
Zilizotumika Nissan Murano inauzwa
(65 Matokeo)
Picha
Mfano

Mwaka

Km

Injini

Daraja

Bei ya Gari

Jumla ya bei

2009




Jan

58,000


km

2,500


cc

2009




Dec

96,000


km

2,500


cc

2009




Jan

84,000


km

2,500


cc

2010




Mar

91,000


km

2,500


cc

2010




Jun

71,000


km

2,500


cc

2010




Jul

88,600


km

2,500


cc

2010




Dec

172,700


km

2,500


cc

2008




Nov

111,000


km

2,480


cc

2011




Nov

89,900


km

2,480


cc
Picha
Mfano

Mwaka

Km

Injini

Daraja

Bei ya Gari

Jumla ya bei

2011




Oct

32,400


km

2,500


cc

2007




Mar

152,200


km

2,500


cc

2013




Mar

65,000


km

2,500


cc

2011




Jun

57,600


km

2,500


cc

2008




Sep

104,500


km

2,500


cc

2013




Jun

50,000


km

2,500


cc
Mwongozo wa Kununua
The Nissan Murano is a stylish and fun-to-drive crossover, which should draw attention of shoppers who don't want a frumpy family SUV. The Murano ranks top in its class with sporty performance and an unusually upscale interior for the class. If you demand seating for seven, you're out of luck, since the Murano can only seat five, though reviewers noted that its seats were comfortable and had plenty of legroom. Additionally, it's not the best midsize SUV for towing, its rearward visibility isn't nice and other competitors have a bit more boot space.
Car From Japan mainly sells 2006 - 2010 models of this used Nissan Murano. Related to money, used Nissan Murano for sale by Car From Japan here got greatly reasonable prices ranging from US$6,215 to US$7,812.
Nissan Murano: The Crossover Wagon Sportman
1. Overview
With underpinnings based on those of the mid-size Altima sedan, the Nissan Murano is a bit more fashionable and sportier than the typical crossover vehicle. With seating for five, it does not provide a third row of seating, off-road ability, or impressive towing capability. Think of it more as a tall, style-conscious wagon that doesn't instantly evoke feelings of strollers and animal crackers.
The Murano's smooth, unified styling inside and out is part of what makes it so appealing to buyers in the first place. With last year's redesign, the Murano received a significantly revamped cabin, with an instrument panel that's a little more distinctive and echoed some of the features in Nissan's Infiniti luxury brand, as well as the last Altima redesign. The Murano's middle stack of controls has a new two-tiered design, with a screen (nav system or trip computer) up top and audio/climate functions below. In between, it receives a set of menu buttons and a controller for screen-based functions. The gauge cluster is also revamped, substituting a flat set of instruments with a multilayered arrangement of hooded dials. Overall, the Murano now possesses a richness in its materials that stands out in the practically minded crossover class.
2. Exterior Magnificence
Nissan Murano got a absolute redesign, with a cleaner, sleeker look on the outside (except for the controversial grille), along with a more sophisticated-looking interior. Overall, reviewers are interested in some of the details on the Murano, but responses are way more positive than negative. Nissan Murano keeps the same overall shape as the previous generation, and with some added sharpened styling cues. The exterior features include a distinctive grille, wide projector headlights, horizontal LED tail lights, revised front and rear fascias, larger fender openings to house the standard 18- or 20-inch wheels and dual chrome exhaust tips. The rising belt line sweeping into an upturned rear quarter window may look cool, but it forms a wide D-pillar followed by a big blind spot.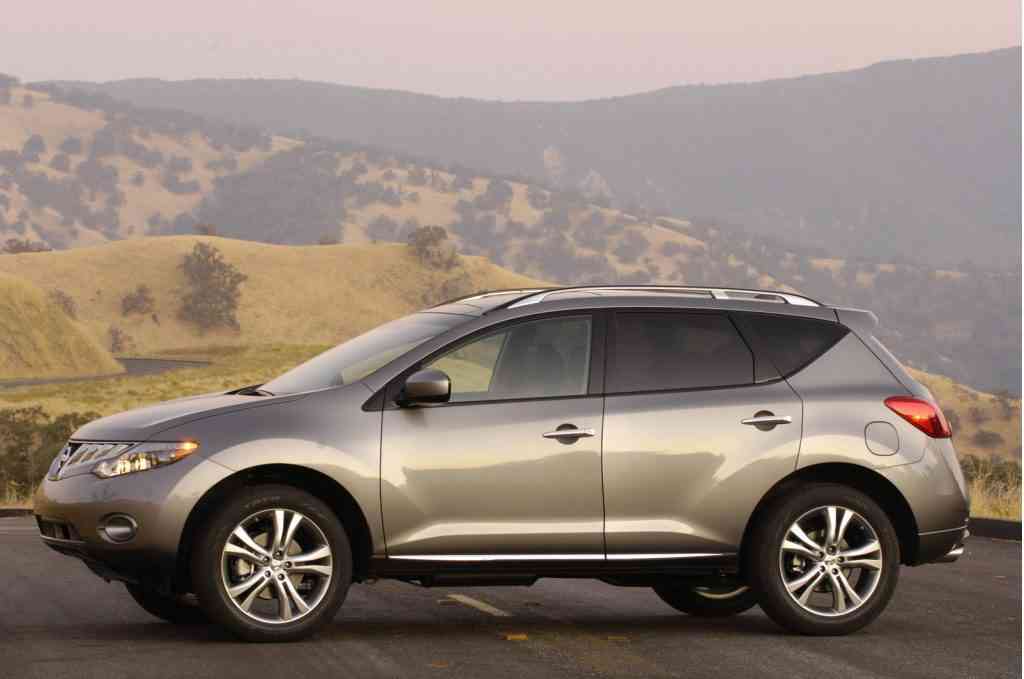 Unrivaled beauty. Source: CarBuzz
The Murano's nose feels like a cross between the previous generation and the smaller Rogue crossover and counters that the rear end isn't so bulbous.The headlights make a horizontal line with the grille now, while the fenders have a strong-shouldered appearance. There are also the climbing line down the side of the Murano, and its clean new tail design, with standard LED tail lamps, so it's not all bad. Automobile is one of the few sources to criticize some of the details—like the grille—lobbing catcalls at the Murano's bulbous bumpers, crooked chrome teeth,and the ridiculously oversize badging.
3. Interior Comforts
Interior features on the Nissan Murano include a wide center console, an elegant instrument panel design clad in wood or real aluminum accents, push-button ignition, dual-zone automatic climate control, available power-return rear seatbacks and fold-away cargo divider. Keen eyes will notice the traditional shifter pattern, new steering wheel design, available leather-fitted dashboard and gathered-leather seats and door panels.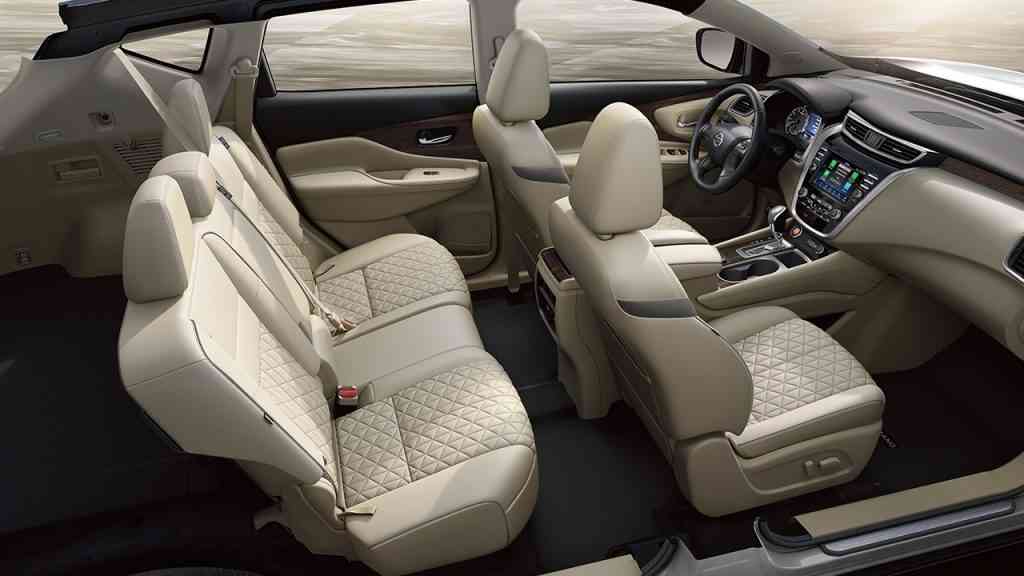 Hidden gem inside. Source: Nissan
While the Murano is very satisfying regarding styling and performance, it's a little disappointing for space and utility. The front seats are comfortable and adjustable for a wide range of driver sizes, the backseat has just enough legroom, and the seating position feels somewhat low. Three adults can fit across if necessary. Due to the roofline, the cargo area is a little small with the second row up in place, and the cargo floor is higher than you might guess from the outside.
4. Mechanical Excellence
The Nissan Murano provides only one engine: a 3.5-liter V6 with Continuous Valve Timing Control and Nissan Variable Induction Control. This strong performer is linked to Nissan's newest Xtronic CVT transmission, which delivers even power distribution whenever it's needed and contributes to the Murano's impressive 3,500-pound tow rating.
Specs:
3.5-liter V6
265 horsepower @ 6000 rpm
248 lb.-ft. of torque @ 4400 rpm
EPA city/highway fuel economy: 18/23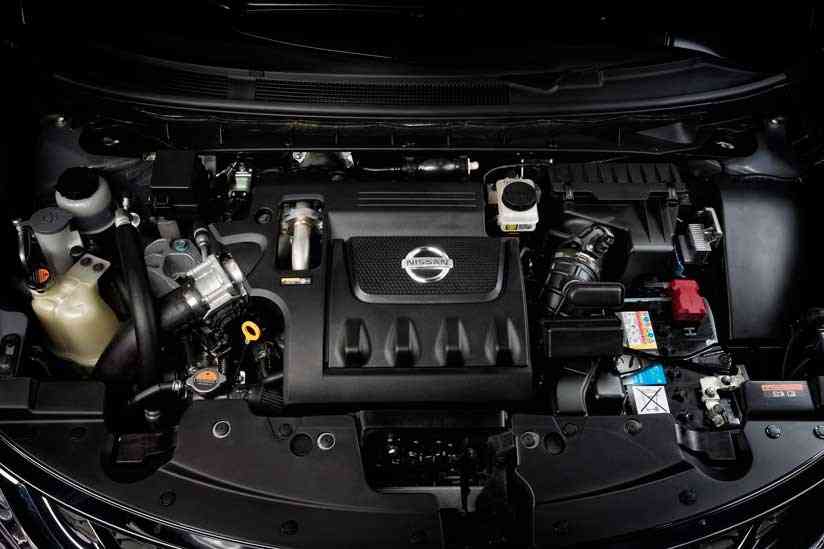 Power core of infinity. Source: Car Magazine
5. Relentless Performance
On the road, the Nissan Murano felt comfortable and lavish with its leather-clad seats, so much so that it was difficult to remember that we were in a Nissan rather than an Infiniti. The V6's torque made driving uphill seem almost effortless, and the CVT transmission kept it at the correct RPM for the incline. Using the iPod adapter, the interface was easy to use for scrolling through the menus and songs, but proved difficult when finding specific artists that are alphabetically on the bottom of the list. For the rear-seat passengers the ride felt less comfortable, as the bounciness of the suspension could be felt more. There is much head and leg room, more so than in the Mazda CX-7, and the reclining rear seatbacks make for more comfy seating positions.
A Lucrative Investment
The following is our summary of what you should consider before you buy Nissan Murano:
Pros
Attractive, high-quality interior
Sporty driving dynamics
Spacious back seat
Cons
Polarizing looks
Poor rearward visibility
We, the Car From Japan company, is always ready to deliver the best of the best pre-owned Nissan Murano to you, with reasonable prices and reasonable quality.
User Reviews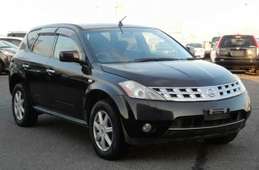 Nissan Murano 2007
30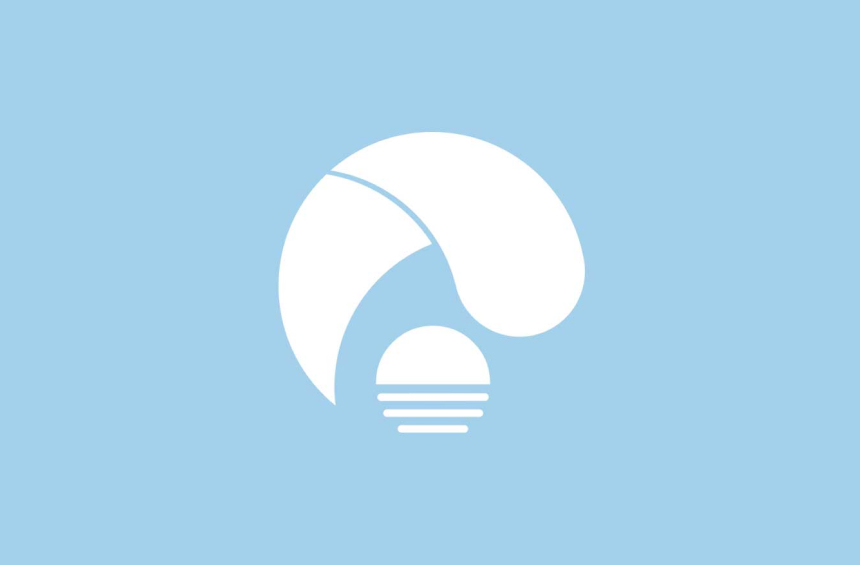 Leroy Joseph
Mnunuzi aliyethibitishwa

Grenada
Imeridhika
The vehicle has been delivered & Cleared . Thank you for everything
Baada ya Picha za Uwasilishaji