Kichujio kinachofanya kazi
---
---
---
---
---
---
---
---
---
---
---
---
---
Zilizotumika Nissan Leaf inauzwa
(184 Matokeo)
Picha
Mfano

Mwaka

Km

Injini

Daraja

Bei ya Gari

Jumla ya bei

2014




Sep

51,000


km

1,000


cc

2012




Oct

74,000


km

1,000


cc

2013




Oct

41,000


km

1,000


cc

2012




Jan

47,000


km

1


cc

2018




Aug

52,000


km

85


cc

2018




Jan

69,715


km

1,500


cc

2018




Jul

103,000


km

1,000


cc

2019




Jan

65,000


km

62


cc

2011




Nov

36,000


km

80


cc
Picha
Mfano

Mwaka

Km

Injini

Daraja

Bei ya Gari

Jumla ya bei

2014




Mar

54,000


km

70


cc

2017




13,000


km

1,000


cc

2011




18,000


km

80


cc

2015




Jan

58,000


km

70


cc

2011




33,000


km

80


cc

2021




Mar

15,000


km

85


cc
Mwongozo wa Kununua
For people who are looking for a great electric car for family, the Nissan Leaf should be on their shortlist. This vehicle is a practical and amazing nippy car and it costs buttons to run. Since the first debut, the Nissan Leaf has received a lot of loyal fans around the world and its sales number has increased gradually day by day.
So why did many people choose this car? And whether a Nissan Leaf for sale fits your demand or not? Let's take a closer look at the review from auto experts and consumers below to find out the answers.
Nissan Leaf: A Green Vehicle For The Modern World
Overview
Strength:
Affordable to buy, cheap to own
Very easy to drive
Smooth and silent power
Has all the range that most people need
Packed with tech
One-pedal driving
Big boot for a car this size
Weakness:
Some interior parts are made of cheap materials
Infotainment system is outdated
Regenerative brakes feel odd at first
Introduced to the market in 2010, the Nissan Leaf is an electric compact car with five doors and belongs to the hatchback category. The car is well-known as the best-selling electric car in the world. It also received many prizes such as the 2010 Green Car Vision Award, the 2011 European Car of the Year, the 2011-2012 Car of the Year Japan, and the 2011 World Car of the Year.
The first generation began in 2010 and ended in 2017. The second generation started in 2017 and still continues until present.
The main competitors of the Nissan Leaf are Chevy Bolt EV, Hyundai Ioniq Electric and Volkswagen e-Golf.
Exterior Design
The Nissan Leaf has a beautiful style and design. The car is designed in V shape with huge LED headlights which help in reducing the exterior noise. The pleasant color spectrum, superb mileage and appealing personality of the car earned it the award and title of the green of the year.
Interior Design
The interior of the Nissan Leaf is comfortable, quiet and the dashboard can be navigated with ease. Some interior parts are made of cheap materials, making it less attractive than other rivals like the Volkswagen e-Golf.
To be honest, the Nissan Leaf doesn't have an elegant interior design like the VW e-Gold but it is quite easy to use, thanks to solid build quality and a sensible layout.
An instrument cluster which is half digital, half analogue is given to the car. The speedo is a classic dial whereas other information of the binnacle is displayed by a colour screen. Compared to the resolution of the optional Active Info Display of the VW e-Gold, there is still a long way for the Leaf to go.
Other interior components include: 7-inch touchscreen, sat-nav, Android Auto and Apple CarPlay and 4-speaker equipped for the basic models.
The Leaf is a convenient car to sit in and the driver's seat is comfortable and upright, though there is no reach adjustment to the steering wheel. The rear seats of the car can fit two 6-foot adults comfortably.
Cargo Space
With 435 litres, the cargo space is adequate for your family needs. You can also fold the rear seats with one hand to get more cargo space.
Engine And Performance
Generation
Engine motor
Transmission
Battery
Range

First generation

(2010 - 2017)

80 kW (110 hp), 280 N⋅m (210 ft⋅lb) synchronous motor

Single speed constant ratio

- MY 2011-15 and MY 2016 S trim


24 kWh lithium-ion battery


- MY 2016 (SL and SV trims)


30 kWh lithium-ion battery

- MY 2011/12


117 km (73 miles) EPA




175 km (109 miles) NEDC


- MY 2013


121 km (75 miles) EPA[17]




200 km (120 miles) NEDC[18]


- MY 2014/15


135 km (84 miles) EPA[16]


- MY 2016


with 24 kWh battery




135 km (84 miles) EPA[16]




with 30 kWh battery




172 km (107 miles) EPA

Second Generation (2017 - present)

110 kW (148 hp), 320 N⋅m (240 lb⋅ft) synchronous motor

Single speed constant ratio

- MY 2018


40 kWh lithium-ion battery

MY 2018


243 km (151 miles) EPA270 km (170 miles) WLTP
Driving the Nissan Leaf is pretty easy even if you are a beginner. The car has only one gear so you just need to put it into drive and off when you go. When you drive it on the highway, it is surprisingly little wind noise than you may think. You can turn on the optional autonomous driving assistant named Propilot to make a safe distance from the vehicle in front and keep you in your land.
Later Nissan Leaf models received a 148 horsepower electric motor, providing more power and energy efficiency than previous models. These models have a range of 235 miles on a charge but the safer number would be around 150 miles - which is pretty more than that of the VW e-Golf.
Talking about charging time: with a 6KW charger, the Nissan Leaf will take 6 hours for a full charge. With a dedicated fast-charger, it will take about 40 minutes to 80% full.
A review of the 2019 Nissan Leaf Plus is below. Don't forget to check it out:
Nissan Leaf Price
The newest Nissan Leaf for sale has the price of above $31,000 based on the trim you choose. On used car market, the price of a used Nissan Leaf varies from $7,000 to $29,000 depending on model year, mileage and condition of the car. To buy a good Nissan Leaf for sale at the best price, the best way is to buy it from a trusted company or a reliable dealer as they can sell you a car with much life left. If you purchased from an untrustworthy dealer, you may get a bad car at the higher price than normal.
User Reviews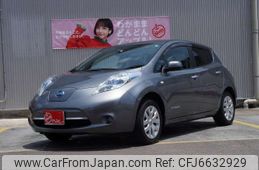 Nissan Leaf 2014
51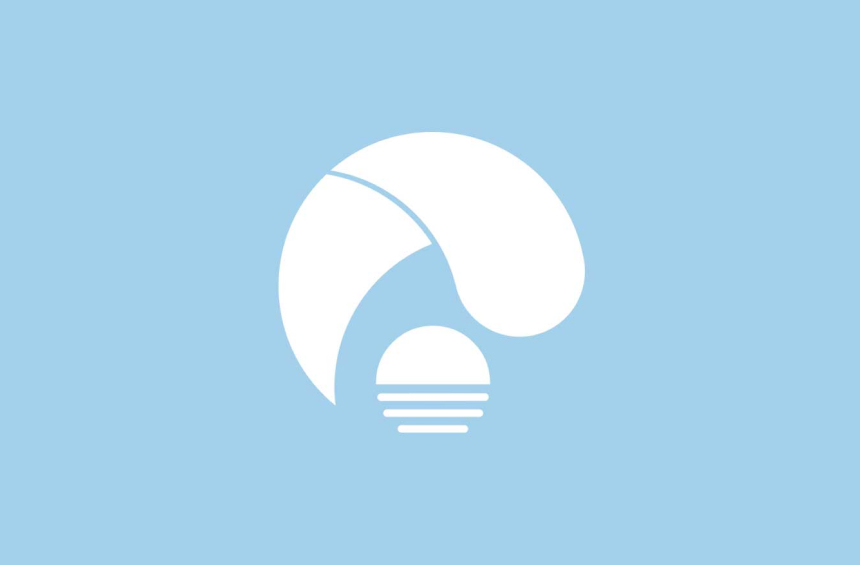 Corry Internet Solutions Ltd
Mnunuzi aliyethibitishwa

Ireland
Imeridhika
Great thank you.
Baada ya Picha za Uwasilishaji