Kichujio kinachofanya kazi
---
---
---
---
---
---
---
---
---
---
---
---
---
Zilizotumika Honda Insight inauzwa
(110 Matokeo)
Picha
Mfano

Mwaka

Km

Injini

Daraja

Bei ya Gari

Jumla ya bei

2012




Jun

103,000


km

1,500


cc

2009




Aug

73,000


km

1,300


cc

2010




Apr

90,800


km

1,300


cc

2011




Mar

89,000


km

1,300


cc

2011




Jan

76,000


km

1,300


cc

2019




Apr

51,000


km

1,500


cc

2018




Dec

23,000


km

1,500


cc

2019




Oct

65,000


km

1,500


cc

2010




Jul

67,000


km

1,300


cc
Picha
Mfano

Mwaka

Km

Injini

Daraja

Bei ya Gari

Jumla ya bei

2019




Mar

27,000


km

1,500


cc

2019




Feb

102,000


km

1,500


cc

2019




Apr

5,000


km

1,500


cc

2009




Feb

59,000


km

1,300


cc

2013




Feb

93,000


km

1,500


cc

2009




Aug

87,000


km

1,300


cc
Mwongozo wa Kununua
You are viewing Honda Insight hybrid cars page - one of the best-selling hybrid electric vehicles on Car From Japan website. This page will provide you useful information like the specs, features as well as performance of the car through its all three generations. So if you are planning to buy a Honda Insight for sale, everything you will need to do is just to check whether the car fits your intended need and requirements or not. Are you ready? Here we go!
Everything You Should Know Before Buying A Honda Insight For Sale
Overview of Honda Insight
The Honda Insight is a hybrid electric vehicle produced and marketed by the famous Japanese auto manufacturer, Honda. The car was first introduced to the public in 1999 and since then, it has undergone 3 generations to remain competitive to other rivals and attractive to its customers.
The first generation started in 1999 and ended in 2006. In this generation, the car was a three-door, two passenger liftback.
The second generation debuted in 2010 and ceased in 2014. In the second generation, the car appeared as a five-door, five passenger liftback.
The third generation began in 2019 and continued until present. The fourth Honda Insight models own the design of a 4-door sedan.
The main competitor of the Honda Insight is the Toyota Prius. And the battle between Honda Insight vs Toyota Prius has attracted many car enthusiasts for years. While Honda Insight can offer you some impressive features at lower price, the Toyota Prius (which is more expensive than the Honda Insight) gives to its customers better fuel efficiency and litte extra space and performance.
First Generation (2000-2006)
Toyota built the first generation Honda Insight based on the Honda J-VX. These models were also known as the first vehicles using Honda's Integrated Motor Assist system. To minimize CO2 emissions as well as maximize fuel efficiency, these models featured a lightweight aluminum structure and optimized aerodynamics.
Design
Dimensions:
- Length: 3,945 mm
- Height: 1,355 mm
- Width: 1,695 mm
- Wheelbase: 2400 mm.
Toyota made the first generation Honda Insight as a car with only two seaters. The initial models were launched in a single trim level with a manual transmission, offering air conditioning as an option. The second model year of this generation offered two trim levels: continuously variable transmission (CVT) with air conditioning and manual transmission with air conditioning. During its lifespan, the only significant change was the introduction of a front-controlled, trunk-mounted, multiple-disc CD changer.
In addition to its hybrid drive system, the Honda Insight was streamlined, light and small - with its low aerodynamic drag (lower is better) of 0.25 cd. At the time the Honda Insight was made, it was known as the most aerodynamic production car ever.
Engine
The gasoline engine used the first-gen models was a 67 horsepower, (50 kW; 68 PS), 1.0-litre, 3-cylinder unit creating lean burn operation with an air-to-fuel ratio which can reach 25.0 to 1. In order to minimize weight, this engine used plastic, magnesium and aluminum.
With the goal to enhance performance to a level of a typical 1.5L petrol engine, the electrical motor assist supplemented other 10 kW (13 horsepower) and a peak of 36 Pf (49 Nm) of torque when needed. This motor also worked as the Insight's starter motor, and as a generator during braking and deceleration to recharge the batteries of the vehicle. (This helped in fading resistance of the brakes and extending the lifetime and improving fuel efficiency, without supplementing unsprung weight).
The initial model was available in a manual transmission while later models used CVT variants.
Fuel Economy
Now, let's talk about the first generation Honda Insight gas mileage. According to many surveys, the first-gen Honda Insight was the most fuel-efficient gasoline-powered car compared to other rivals in the US.
The original models consumed about 3,4L/100km and 3.9L/100km on highway and on city roads respectively. With air conditioning, the figure for highway was 3.5L/100km and that of city roads was about 3.0L/100km. With the use of a CVT, a first-gen Honda Insight consumed 4.1L/100km on highway and 4.2L/100km on city roads.
Second Generation (2010 - 2014)
The second generation made its debut in 2009 with a design of an all-new, 5-door, 5-passenger dedicated hybrid platform, that was later equipped for the Honda CR-Z too.
In this generation, Toyota tried to make the Insight more affordable to a huge range of customers. Therefore, the two-seater design of the first-gen was replaced with a 5-door, 5-passenger hybrid car that included the fifth-gen of Honda's Integrated Motor Assist (IMA) hybrid powertrain.
In 2011 and 2012, other facelifts were designed with updates to interior, styling and suspension, giving to the car a better handling.
Design
Toyota gave to the second-gen Insight a new design, a 5-door hatchback with the aim to make it popular in European countries. The wedge-shaped body assisted aerodynamics and reduced drag for enhanced fuel economy.
The exterior design of the second-gen remained all the main features of the first-gen like the triangular tail lights and tapered tail and Honda's production hydrogen fuel cell vehicle, the FCX Clarity (the six-point front grille, low hood, and wedge-shaped profile).
The interior design included a variation of the two-tier instrument panel that was first launched on the 2006 Honda Civic. In this design, on the higher tier a digital speedometer was placed within the driver's normal line-of-sight for ease of visibility. A fuel gauge, analog tachometer, Multi-Information Display and hybrid assist gauge were located in the lower tier.
Engine
The technology of the second-gen Insight was similar to what the current Honda Civic Hybrid offers.
One interesting thing of this generation was the compact electric motor located strategically between the vehicle's internal combustion engine and gearless CVT transmission. The 10kw electric motor and the 1.3-liter engine could create around 98 horsepower and 123 Ib-ft of torque.
This engine also featured the famous Honda's i-VTEC variable valve technology that shared many common things to the current Honda Civic Hybrid. According to Honda, its 128V, nickel metal hydride battery pack could last for 240,000 km or 15 years.
Fuel Economy
Although equipped with many advanced technologies, the fuel efficiency of the second-gen was lower than that of the first-gen due to the major increases in power, weight and size.
The vehicle consumed 5.9L/100km and 5.5L/100km on city roads and on highway respectively. The later model years had minor improvements and its updated fuel economy rating was: in city: 5.7L/100km, on highway: 5.3L/100km.
Third Generation
The third generation Honda Insight was introduced to the public in 2018. This generation is designed based on the 10th generation Honda Civic sedan, and shares similar interior and exterior dimensions. Unlike the prior generations, it is a traditional sedan, not a 5-door liftback.
The third-gen models feature a 1.5L petrol engine, 2-motor hybrid powertrain that runs on Atkinson cycle paired with a lithium-ion battery and an electric motor pack.
Watch the video below to see 2019 Honda Insight Review and Road Tests:
Honda Insight Price
The newest Honda Insight for sale (2019 version) can cost you from $22,930 to $28,190 based on the version you choose. On used car market, the price of a used Honda Insight for sale varies from $4000 to $7000 for the second generation and ranges somewhere between $3000 and $5000 for the first generation. Additionally, if the old Honda Insight you want to buy is still in good condition, its price will be a little bit higher than those with high mileage and in bad condition.
User Reviews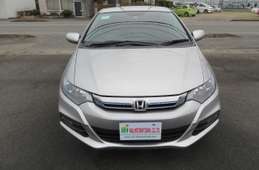 Honda Insight 2014
29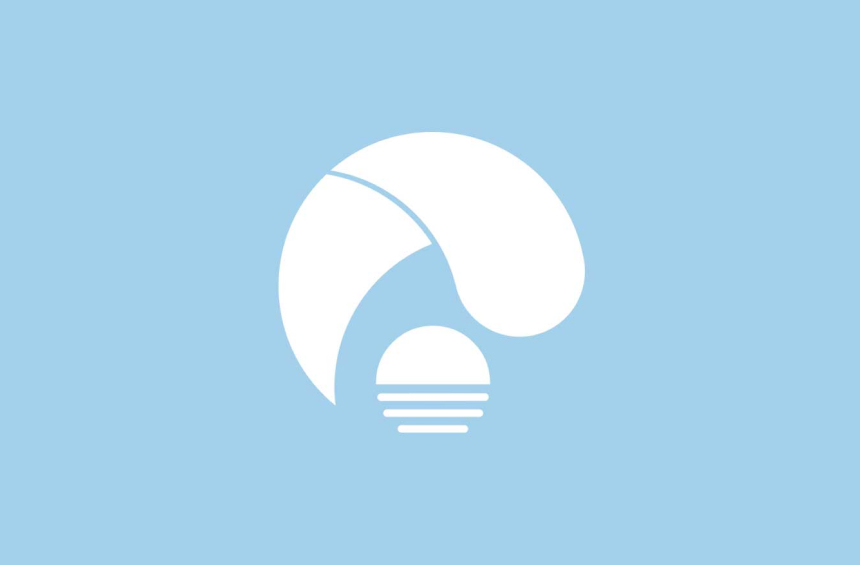 Sohrab Hossain
Mnunuzi aliyethibitishwa

Ireland
Imeridhika
Hi Jun, Thank you very much for all your help and support. I just have recieved my car.There are a few scratches on the car but it's okay.This is my first car import from Japan It's been pleasure dealing with you Thank you very much once again.
Baada ya Picha za Uwasilishaji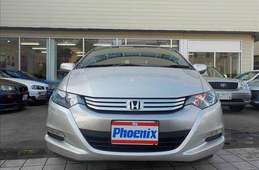 Honda Insight 2010
27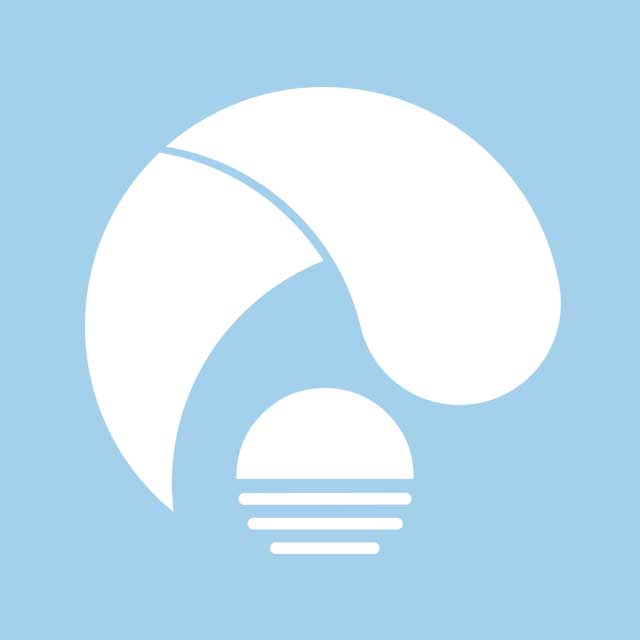 Osborn Otieno
Mnunuzi aliyethibitishwa

Kenya
Imeridhika
Hi Ken, The received the Honda Insight in good shape on Saturday last week, it is clean superb and completely damage free. I must admit that I amazed at your good customer care and relations for last two units I have bought with you. Surely I will be buying more units from you! Best, Osborn
Baada ya Picha za Uwasilishaji