Kichujio kinachofanya kazi
---
---
---
---
---
---
---
---
---
---
---
---
---
Zilizotumika Honda Civic inauzwa
(392 Matokeo)
Picha
Mfano

Mwaka

Km

Injini

Daraja

Bei ya Gari

Jumla ya bei

1998




Jun

25,000


km

1,500


cc

1998




Dec

48,000


km

1,600


cc

1998




Oct

93,300


km

1,600


cc

1996




Jun

95,000


km

1,500


cc

1998




219,000


km

1,600


cc

1997




Nov

80,000


km

1,600


cc

1998




182,000


km

1,600


cc

1997




144,000


km

1,600


cc

1989




Jun

36,900


km

1,500


cc
Picha
Mfano

Mwaka

Km

Injini

Daraja

Bei ya Gari

Jumla ya bei

1997




Oct

196,000


km

1,600


cc

1992




Oct

43,000


km

1,500


cc

1993




46,000


km

1,600


cc

1995




Nov

136,000


km

1,600


cc

1995




May

133,000


km

1,600


cc

1994




Apr

62,000


km

1,500


cc
Mwongozo wa Kununua
The Honda Civic is a line of cars for nearly half a century manufactured by Honda. Initially a subcompact, the Honda Civic has gone through several changes, becoming both more upscale and larger, penetrating the compact car segment. In Car From Japan platform, we sell only three latest generations of Honda Civic, out of all ten generations. All our cars at first gained a reputation for being fuel-efficient, reliable, and environmentally friendly, later our collection has become known for performance and sportiness as well.
Speaking of money, used Honda Civic as sold by Car From Japan here got greatly reasonable prices from US$14,462 to US$26,488 and, and we got incredibly prices down to US$4,024 with higher Honda Civic mileage and we even got the latest 2018 Honda Civic price at only US$21,966.
Honda Civic: The Honda Flagship Of Time
1. Overview
Overall, the Honda Civic is a family car which has a very practical boot and is very easy to drive. Though it's a little more expensive than the Vauxhall Astra and others of the same class, driving the Civic does feel sportier and its aggressive styling on city streets will certainly turn more heads. Inside, a bunch of soft, squidgy plastics improve the feel of being more upmarket than a Ford Focus but not quite as plush as an Astra or VW Golf. All models come with a glossy seven-inch touchscreen infotainment system as standard, but not the basic S and SE.
Hybrid powertrain option is not available yet. However, the two small-capacity petrol engines are refined, powerful and efficient, while the diesel engine proves punchy. The all-new platform makes the Civic sweet to drive.
The Civic isn't as sturdy as some European competitors, nor is it as fuel-sipping as the Peugeot 308. Though it may not be as fun to drive as a Ford Focus, it's practical, filled with kit and thus desirable. All things considered, this compact family car is sure to have advantages to challenge the best cars in its class.
2. Exterior Magnificence
The Honda Civic comes with three body styles, with moderate levels of flair or class running all the way up. Honda Civic sedans have been the most popular sight on roadways and they are one of the best drawn four-doors. Our Civic for sales in general are more formal than prior generations of the Civic you used to know and busier than other models in the Honda family. Along the two sides, four big wheels gracefully arched rear arches and deeply well-meet surfaced sills. And there goes the gently sloping roofline that reaches the tail without any untoward behavior or buttress frippery.
The coupe model shares similar styling features with the sedan. It got two fewer doors and a look that we would prefer in case rear-seat conveniences aren't a pressing need.
The hatchback model was added later to the Civic lineup. However, it's not so pleasing to all eyes. The hatchback model resembles the sedan and coupe with all of the cues from the rear door forward, but the hatchback rear is all its own. And the hatchback is 2 inches shorter than the sedan, but it doesn't ruin the whole proportions.
Though busier looking than the sedan, Sport versions indeed amp up the look with exhausts which are mounted in the center.
3. Interior Comforts
You can feel utmost comfort once putting your back inside. The Honda Civic has soft, supportive seats and they come with plenty of adjustment to help you get comfy if you're tall. But you can't get adjustable lumbar support on entry-level S models for staving off backache on long journeys. The back seats are nicely padded. You may find taller passengers at the back seats might want more headroom. Thankfully, leg and knee room are excellent. At the back seats, three adults can sit abreast with enough room.
The Honda Civic menus take a little time to get used to but Android Auto and Apple CarPlay smartphone mirroring and satellite navigation are available.
The Honda Civic's boot is pretty decent. With all five seats in place you can carry 478 litres of luggage – 108 litres more than an Astra. It is thus easy enough to squeeze in a bulky baby buggy and some large soft bags. You can even flip the back seats down and the Honda Civic boot volume surges up to 1,267 litres. That's easily large enough to carry a bike with one wheel removable.
4. Operational Excellence & Performance
Honda Civic coupe and sedan versions get a 2.0-liter inline-4 that produces 158 horsepower. It comes with either a continuously variable automatic transmission (CVT) or a 6-speed manual. It may not particularly be thrilling in any application, but it's exactly what you expect.
For new car shoppers, Honda's CVT doesn't perform like a normal automatic transmission. The CVT utilizes a system of gears and pulleys to simulate one gear that adjusts engine speed for maximum efficiency—and in some cases, power. Honda's CVT is one of the best technologies over there, although other more favored versions use paddle-shifters to simulate gears.
Sedans and coupes at the EX-T trim level or higher (and hatchback models) get a 1.5-liter turbo-4 which took the drivers' hearts right away. First, it can deliver 174 hp and 162 pound-feet of torque to motivate the Civic's mass on interesting roads. Second, it's more fuel-efficient when off-road and enables the Civic to manage down to 35 mpg in multiple configurations.
5. Safety Ranking & Features
Independent and federal testers all agree that the 2018 Honda Civic is safe in a crash. the IIHS and federal regulators give the Civic top scores for crashworthiness.
Transportation department officials gave the Civic a proud five-star rating, with five stars across the board in every rating for every model, with only one exception—a four-star rating for front-crash safety in coupe models.
Every Civic comes equipped with a standard complement of airbags, seatbelts, traction and safety control systems, a rearview camera and child-seat anchors.
Honda Sensing adds lane-departure warnings, adaptive cruise control, and forward collision warning with automatic emergency braking. The IIHS ranked the Civic "Superior" rating at avoiding crashes.
A Prolific Investment
We got a summary just for you to decide on the Civic here:
LIKES
DISLIKES

Sharp body style
Incredible value
Great turbocharged engines
Impressive fuel economy

Buzzy base engine
Boy-racer look on some models
The Si could use more power
So you see, Honda Civic is really the thing you need for everything anyone in this world could ever need to do with a car. Wait no more, click here and treat yourself and family a used Honda Civic from us, Car From Japan.
User Reviews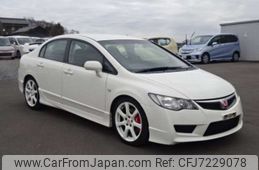 Honda Civic 2007
51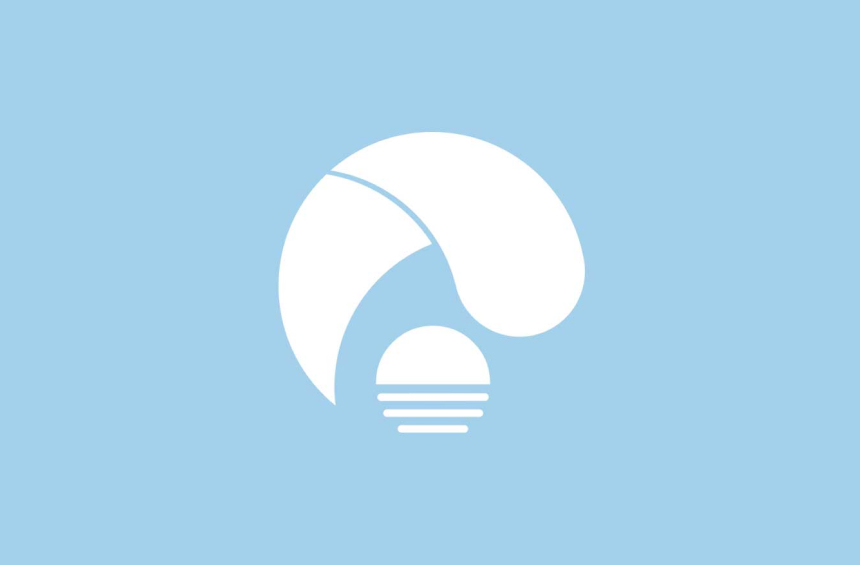 Zijian Yue
Mnunuzi aliyethibitishwa

Canada
Imeridhika
We received the Civic CFJ7229078 two days ago, the condition is better than we expected
Baada ya Picha za Uwasilishaji