Kichujio kinachofanya kazi
---
---
---
---
---
---
---
---
---
---
---
---
---
Zilizotumika Honda Beat inauzwa
(29 Matokeo)
Picha
Mfano

Mwaka

Km

Injini

Daraja

Bei ya Gari

Jumla ya bei

1991




106,000


km

660


cc

1993




Jan

98,000


km

660


cc

1991




148,000


km

660


cc

1991




95,000


km

660


cc

1991




22,000


km

660


cc

1994




96,000


km

660


cc

1991




41,000


km

660


cc

1991




11,000


km

660


cc

1991




232,000


km

660


cc
Picha
Mfano

Mwaka

Km

Injini

Daraja

Bei ya Gari

Jumla ya bei

1991




23,000


km

660


cc

1991




39,000


km

660


cc

1994




32,000


km

660


cc

1992




85,100


km

660


cc

1991




59,000


km

660


cc

1991




151,000


km

660


cc
Mwongozo wa Kununua
If you are looking for an awesome classic Kei car, a Honda Beat will be a perfect option in your list. In fact there are many car enthusiasts hunting for a Honda Beat for sale nowadays. So you may want to know what reasons are behind this, right? To find out the answer, let's check the Honda Beat review from auto experts and car lovers below:
Seeking For A Honda Beat For Sale? Read The Complete Rundown
General Information
Produced between May 1991 and February 1996, the Honda Beat is a rear-wheel-drive, mid-engined two-seat Kei car manufactured by the famous Japanese automaker Honda. The car was the last car that Soichiro Honda, the founder of Honda Motor Company, approved before he died in the year 1991. Over the 5-year period, there were around 33,600 units produced. Two-thirds of this number occurred in 1991, and then the sales and production decreased significantly in the later years. The design of the car was bought from Pininfarina, an Italian car firm. And as this car belongs to Kei-car class, it has many features to take benefit of Japanese tax regulations.
The main competitors of the Honda Beat are Mazda AZ-1 and Suzuki Cappuccino, both of them are Kei-cars too.
The Beat are available in 2 mainstream models (the PP1-100 and the PP1-110) and some limited edition versions. There were just cosmetic upgrades given to variations on the first model. Only the second model received any real mechanical differences. A driver's side airbag was offered in all Honda Beat cars. And the car was made only for Japanese Domestic Market.
The engine of the Beat did not use a supercharger or turbocharger. The 656cc (40.0 cu in) engine was adjusted with the Multi Throttle Responsive Engine Control (MTREC) system, with separate throttle bodies for each of the 3 cylinders, to make 64 PS (63 bhp) at 8100 rpm with an electronically limited top speed of 135km/h (84 mph). The car was only available with manual transmission.
Versions
Standard equipments: steel wheels, soft top, halogen head-lamps, side-toughened glass, front laminated glass, front stabilizer, sun visor, 3-point seat belt, power windows and air conditioning
1992.02: The Beat Version F has the alloys wheel and Aztec Green Pearl color
1992.05: The Beat Version C has the white alloy wheels and Captiva Blue Pearl color
1993.05: The Beat Version Z has the alloy wheels, exhaust pipe finisher, a rear spoiler, mud guards, 3 black gauges, Evergrade Green Metallic or Blade Silver Metallic color.
Tips For Buying A Honda Beat For Sale Directly From Japan
In recent years, some people tend to import used cars directly from Japan rather than buying cars from their local showrooms. This is a pretty smart idea as it can help you to save some bucks but still get your ideal car in good condition. So if you are planning to buy a used Honda Beat for sale by this way, here is a buying process you might need to know.
1. Search and pick the vehicle you want from some Japanese used car platforms such as CarfromJapan.com. Send Inquiry for condition, price, history and further information of the Honda Beat. The Japanese car sales executives will make a response to you directly via Email or Phone Call.
Be aware of fake-emails as there are many scams which may con you for money.
2. After that, the next thing to do is negotiating with the Japanese car sales executives for a good price which fits your budget.
At present the Honda Beat price varies from $6,000 to $11,000 depending on the model year, condition and other factors of the car so you can base on this range to find your car.
3. Next, send a request for a proforma invoice, place your order and make payment that may be either through VISA or bank wire. The sales executives will notify you about the following things such as Payment Confirmation, Shipping date, Copy of Bill of Lading, Original papers and then you get the order in this case of the car.
Final Words
Honda Beat is such a great example of what can be achieved within the Kei-car specifications and is surely a car to purchase if you love to handle over pure acceleration/speed. If you are planning to buy one, check it carefully for engine and rust problems.
User Reviews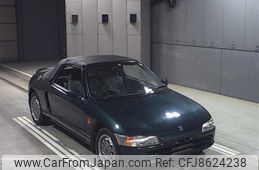 Honda Beat 1995
7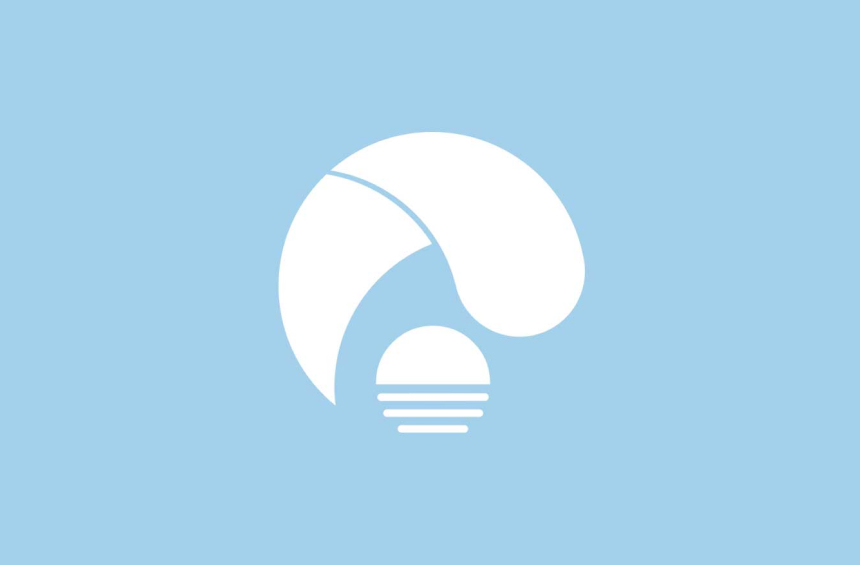 Robert Kleinman
Mnunuzi aliyethibitishwa

USA
Imeridhika
Hi Ken-san, here's my testimonial. Thanks again! It has been a delight working with you. Ken-san, I love love love my Honda Beat! Thank you so much for all your help, and the car is flawless. It has made a great home for itself in Texas and fits in perfectly. Working with you was a great experience. Robert Kleinman
Baada ya Picha za Uwasilishaji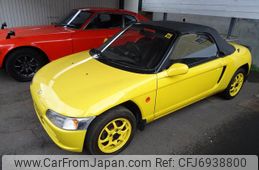 Honda Beat 1991
27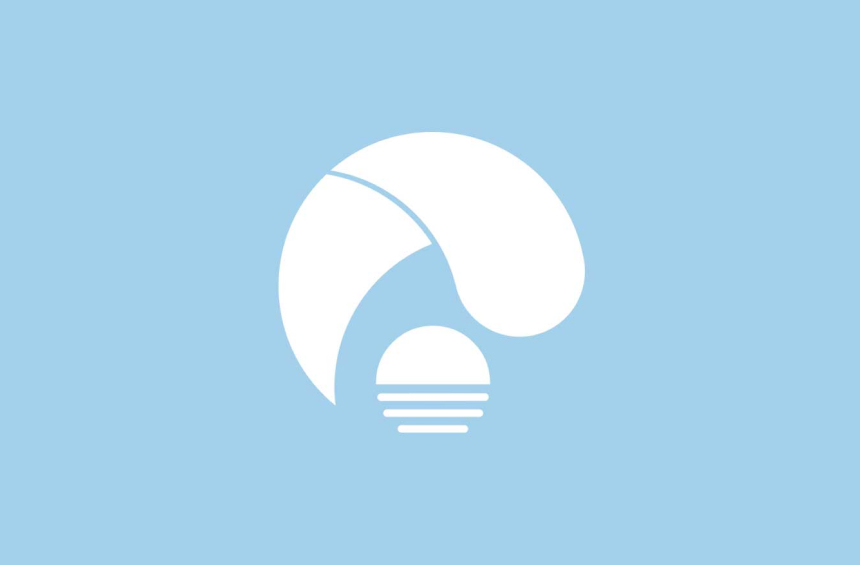 CHRIS DEBARDLEBON
Mnunuzi aliyethibitishwa

USA
Imeridhika
Mr. Ken, I hope you are well. I received the Honda Beat yesterday. Thank you
Baada ya Picha za Uwasilishaji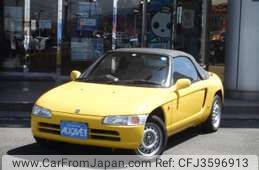 Honda Beat 1993
22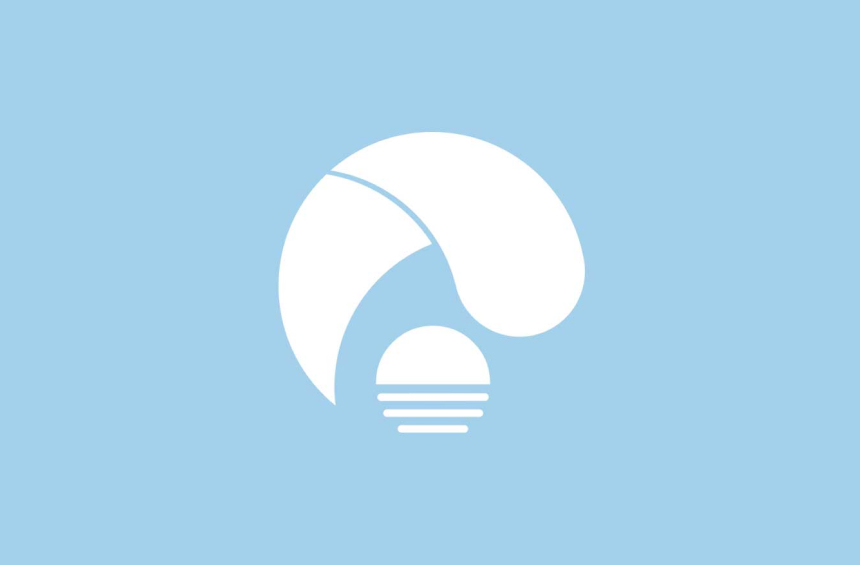 Brian Thomas Beale
Mnunuzi aliyethibitishwa

Guam
Imeridhika
Hello Mr. Ken, Thank you for sending those docs. I have received the car from customs and have it registered here in Guam. The shipping company ripped the plastic rear window so I will be putting in a claim with them. I also did notice the AC is not working but was noted on the inspection as in working condition. Other than that I love the car already! Thank you for everything
Baada ya Picha za Uwasilishaji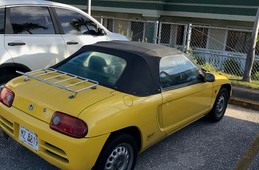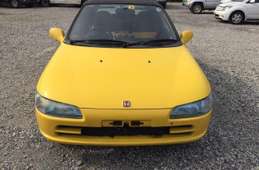 Honda Beat 1991
29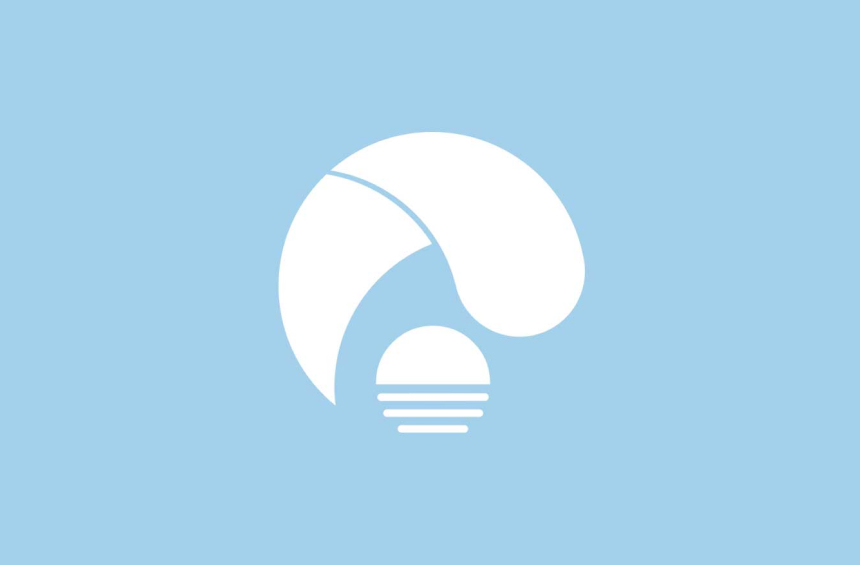 Nicholas Hedberg
Mnunuzi aliyethibitishwa

USA
Imeridhika
Thank you again, Jun. The car arrived and cleared customs without issue. It runs great, and I'm completely satisfied with it. Best regards,
Baada ya Picha za Uwasilishaji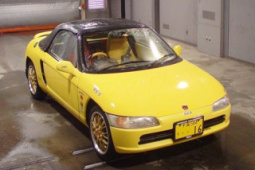 Honda Beat 1991
30

Adam Streby
Mnunuzi aliyethibitishwa

USA
Imeridhika
An itemized invoice (with all the fees broken out) would be good to have originally, because it saves a lot of money in taxes (it was provided, but I had to ask for it).
Baada ya Picha za Uwasilishaji