Kichujio kinachofanya kazi
---
---
---
---
---
---
---
---
---
---
---
---
---
Zilizotumika BMW 7 Series inauzwa
(112 Matokeo)
Picha
Mfano

Mwaka

Km

Injini

Daraja

Bei ya Gari

Jumla ya bei

2023




3,000


km

3,000


cc

2023




Jun

5,000


km

3,000


cc

2020




27,000


km

3,000


cc

2023




2,000


km

3,000


cc

2021




Feb

18,000


km

3,000


cc

2023




Mar

1,700


km

3,000


cc

2018




97,000


km

3,000


cc

2016




Mar

57,000


km

3,000


cc

2021




6,000


km

3,000


cc
Picha
Mfano

Mwaka

Km

Injini

Daraja

Bei ya Gari

Jumla ya bei

2018




42,000


km

2,000


cc

2016




Mar

74,800


km

3,000


cc

2016




60,000


km

4,400


cc

2016




Sep

93,800


km

3,000


cc

2023




Mar

6,000


km

3,000


cc

2016




Sep

60,500


km

4,400


cc
Mwongozo wa Kununua
The BMW 7 Series is a full-size luxury sedan manufactured by the German automaker BMW since 1977. The 7 Series is BMW's flagship car and comes only in a saloon bodystyle (including long wheelbase and limousine models). It conventionally introduces technologies and exterior design themes before they trickle down to other models in BMW's lineup.
Car From Japan mainly sells 2012 - 2018 models of this BMW 7 Series. Related to money, used BMW 7 Series for sale by Car From Japan here got greatly reasonable prices ranging from US$31,731 to US$50,474.
BMW 7 Series: The Full-size Luxury Flagship
1. Overview
In our time with the latest BMW 7 Series, it has made impression on us with its quiet and comfortable cabin, high-quality materials, potent acceleration (yes, even the plug-in hybrid model), excellent driving dynamics, extensive technology options, and, of course, a spacious rear seat. With the plug-in hybrid 740e xDrive iPerformance and the turbocharged V12-powered M760i xDrive both on sale, the 7 Series provides a fully fleshed-out line of powertrains. The more mainstream turbocharged six- and eight-cylinder models are still compulsory choices, and both are available with AWD.
The base 7 Series is available with a lot of great content, but many of the most appealing options are bundled into pricey packages that can quickly drive up the cost of the car. A few choices are a bit confounding, such as acquiring Apple CarPlay integration a $300 extra. This isn't anything new for BMW, so don't hope for it to change anytime soon.
2. Exterior Magnificence
BMW 7-Series exterior is handsome and reserved. From the outside, the BMW 7 Series builds on the sedan's rear-drive proportions with a long hood which is punctuated by creases running from nose to cabin. Along the sides, a belt line emerges from the front fender and elegantly wraps around the rear and its taillights.
Predictably, the V-12-powered M760i has flourishes of masculinity (if there's such a thing) with a muscular lower front bumper and butch tailpipes. BMW's corporate twin-kidney grille on the 7-Series is larger and taller than other models with the new nose, particularly the new 5-Series.
3. Interior Comforts
This BMW 7-Series interior accommodates five people in two rows. Passengers are pampered in both rows, with generous head- and legroom and a bunch of seating upgrades designed to maximize comfort, especially in the rear. Interior quality is high-end, with real wood and leather accents with fit and finish of luxury. Standard seating features: leather upholstery, 14-way power-adjustable front seats, heated front seats. Available seating features: 20-way power-adjustable front seats, multi-contour front seats, heated rear seats, ventilated front and rear seats, massaging front and rear seats, power-adjustable rear seats, heated steering wheel. This BMW provides two complete sets of LATCH connectors for securing child car seats. Each of the back seats offers an upper tether anchor and a set of lower anchors.
This luxury sedan BMW 7 Series is full of technology. The iDrive infotainment interface works fine. Its touch screen has crisp graphics, and it can be navigated with smartphone like pinch-and-swipe controls. You can also use the physical buttons and even hand gestures for the infotainment system. Apple CarPlay is available, but not Android Auto. Standard infotainment features: the iDrive infotainment system, a 10.2-inch touch screen, navigation, wireless phone charging, a Wi-Fi hot spot, Bluetooth, a 16-speaker Harman Kardon stereo, HD Radio, and satellite radio. Available infotainment features: a rear-seat entertainment system with two 10-inch touch screens, Apple CarPlay, a 16-speaker Bowers & Wilkins surround-sound system, and a head-up display. Additional standard features: quad-zone automatic climate control, proximity key, and a panoramic moonroof. Other available features: in-cabin air filter.
4. Mechanical Excellence
The BMW 7 Series 740i has a 3.0-liter inline-6 engine turbocharged to churn out 320 horsepower and 330 lb-ft of torque. The Environmental Protection Agency (EPA) predicts fuel consumption at 21 miles per gallon city, 29 mpg highway and 24 mpg combined when using the default rear-wheel-drive setup, or 20 mpg city/29 mpg hwy/23 mpg combined with optional all-wheel drive.
The 750i got a turbocharged 4.4-liter V8 producing 445 hp and 480 lb-ft of torque. Again, rear-wheel drive is the fundamental setup. Fuel consumption is rated at 17 mpg city/25 mpg hwy/20 mpg combined, or 16 mpg city/25 mpg hwy/19 mpg coupled with the all-wheel drive system. Both versions have active grille shutters to improve aerodynamic efficiency.
The 740e xDrive iPerformance plug-in hybrid version combines a 2.0-liter 4-cylinder engine with an electric motor and lithium-ion battery pack (found under the rear seat) for a system total of 322 hp and 369 lb-ft of torque driving all four wheels. EPA ratings should be 64 MPGe (miles per gallon equivalent) on the combined cycle, while electric-only range is 14 miles. When using just the combustion engine, it's expected to achieve 27 mpg combined.
5. Relentless Performance
Despite the long wheelbase, the 7 Series has unbelievable balance and agility. A lot of owners will probably be captains of industry and need to sit in the back to work, but those who like to drive will be tempted to spend more time behind the wheel.
Yet for all this poise, there's no hint of jarring or road noise. This true modern luxury sedan happens to have some cornering skills when called upon.
Instead of the usual dials in the instrument cluster, the BMW 7 Series offer a configurable 12.3-in display with pin-sharp graphics. Gesture control proved to be a cool feature. You answer a phone call by pointing to a certain spot. To decline the call is by a swiping action. To turn up the audio is by spinning a finger clockwise; counter-clockwise turns it down. There's also the ability to save a gesture for a specific command, like commanding the navigation to calculate the route home.
Alpina is an independent tuning house specializing in BMW vehicles. But they are available from BMW dealers and they covered by the same warranties. This B7 version of the 7 Series can sprint from standstill to 60 mph in just 3.6 seconds, which is, for a car of this size (even with such advanced construction techniques), is phenomenal. The M760i xDrive is just 0.3 second behind. These are both incredibly fast, incredibly capable machines.
A Lucrative Investment
The following is our summary of what you should consider before buying the BMW 7 Series:
Pros
Big and comfortable
Full of tech
Very good to drive
Wide array of powertrains
Cons
Subdued styling
No standout feature
Expensive in every trim

We, the Car From Japan company, is always ready to deliver the best of the best used BMW 7 Series for sale to you, with reasonable prices and reasonable quality.
User Reviews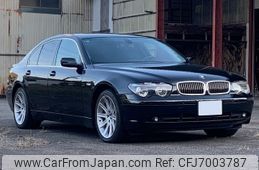 BMW 7 Series 2005
31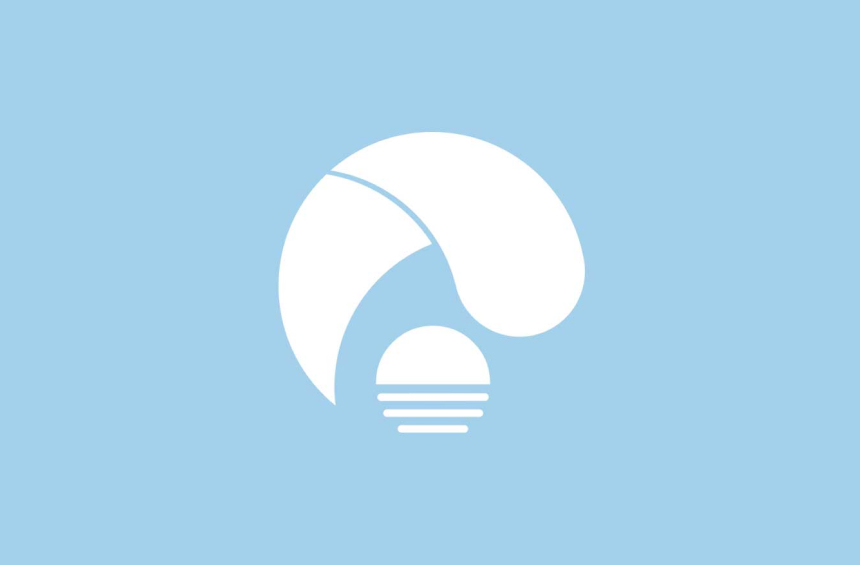 Przemyslaw Victor Stachowiak
Mnunuzi aliyethibitishwa

Canada
Imeridhika
Thank you very much. Tha car is in excellent condition.
Baada ya Picha za Uwasilishaji