Kichujio kinachofanya kazi
---
---
---
---
---
---
---
---
---
---
---
---
Zilizotumika BMW 5 Series inauzwa
(336 Matokeo)
Picha
Mfano

Mwaka

Km

Injini

Daraja

Bei ya Gari

Jumla ya bei

1996




110,000


km

2,500


cc

1988




Mar

65,100


km

2,000


cc

2021




11,000


km

2,000


cc

2022




14,000


km

2,000


cc

2020




28,000


km

2,000


cc

2021




Sep

57,300


km

2,000


cc

2020




14,000


km

2,000


cc

2022




10,000


km

2,000


cc

2015




17,000


km

2,000


cc
Picha
Mfano

Mwaka

Km

Injini

Daraja

Bei ya Gari

Jumla ya bei

2018




64,000


km

2,000


cc

2020




17,000


km

2,000


cc

2022




Apr

7,000


km

2,000


cc

2020




Nov

38,000


km

2,000


cc

2021




Jun

11,000


km

2,000


cc

2021




Mar

44,000


km

2,000


cc
Mwongozo wa Kununua
The BMW 5 Series is an executive car produced by BMW since 1972. The BMW G30/G31/G38 which you can see mostly in our collection is the seventh generation of the 5 Series. The body styles of the series are: 4-door sedan/saloon (G30), 5-door wagon/estate (G31), 4-door long-wheelbase saloon (G38).
The BMW 5 Series executive saloon has been a best seller of the German brand's line-up for more than 40 years. The seventh generation is built on the same platform as the larger 7 Series luxury limousine (albeit without that car's carbon core), so it's larger than its predecessor and now matches the biggest rivals for interior space. Yet overuse of lightweight aluminium for the car's structure and body panels means it actually tips the scales at around 100kg less the old model.
Car From Japan mainly sells latest generation model of pre-owned BMW 5 Series. Related to money, used BMW 5 Series for sale by Car From Japan here got greatly reasonable prices ranging from US$49,560 to US$62,422 and, we got incredibly prices down to US$5,416.
BMW 5 Series: An Executive Car For Executive C-level Officers
1. Overview
Overall, the BMW 5 Series offers engaging handling, with the drop in weight to make it feel more nimble than its bulky external dimensions would suggest. BMW has also run strides when it comes to refinement. There's very little wind or engine noise, though tyre roar is only a problem on coarse surfaces. On its standard suspension the 5 Series does a fine job of soaking up bumps, although racier M Sport models feel a little firm at low speeds.
Business owners are likely to be impressed by the car's low running costs, with the 530e plug-in hybrid model emitting as little as 46g/km of CO2. With regular access to a plug socket and a short commute, you can operate the car almost entirely on electricity, too. The quality of the materials and finish are first class, while there's plenty of standard kit, including sat-nav, online services and leather seat trim. There's bunches of space too, with occupants in the back getting nearly as much legroom as the larger 7 Series.
Overall, the 5 Series is a hugely capable, beautifully built and spacious premium saloon that's also fantastic to drive.
2. Exterior Magnificence
The styling of the BMW 5 Series is somewhat conservative, and is an evolution of the last model, combined with cues taken from the larger 7 Series. But there's no doubt about who designs it, thanks to the synonymous kidney grilles, four-ring headlights and distinctive BMW window line.
As the most notable differences from this generation to the last, the pronounced corporate kidney grilles and sharper profile line run down the doors. Different models have slightly different lower front bumpers and rear bumpers, and the most pronounced and aggressive is reserved for the M550i. The 5-Series borrows liberally from the larger 7-Series, with its own details. Creases along the doors under the windows and door handles feature for the 5-Series alone, and updated LED taillights and chromed exhaust ports finish the 5-Series off in its own way.
3. Interior Comforts
The BMW 5 Series interior will be instantly recognizable to anyone who's been driving a 5-Series in the last decade, aside from the updated tech. The 5-Series can be trimmed in rich leather and increasingly expensive interior materials. A sharp 8.8-inch LCD screen has been installed in front of the driver inside the instrument cluster, which resolves one of our biggest gripes about the lo-fi screen from the outgoing model.
A 10.2-inch touchscreen is perched atop the dash and serves as the nerve farm for all things 5-Series. Aside from the standard infotainment controls, the touchscreen becomes the hub for BMW's push for connected-car technology, dubbed Connect+. The services include trip notification, Microsoft Exchange calendar sync, email and entertainment. It's an ambitious push for the BMW company with an eye on the future for self-driving cars.
4. Operational Excellence & Safety Features
The entry-level 530i and 530i xDrive (AWD) are powered by a 248-hp, 258-lb-ft of torque 2.0-liter turbocharged I-4 engine that delivers an EPA-rated 24/34 mpg city/highway and 23/33 mpg respectively. The 530e and 530e xDrive plug-in models are rated at 29 mpg combined and 28 mpg combined and can run up to 16 miles and 15 miles on all-electric power respectively. Both plug-in models are equipped with a 180-hp, 255-lb-ft of torque 2.0-liter turbocharged I-4 paired to an electric motor that offers a combined power output of 248 hp and 310 lb-ft. A 335-hp, 332-lb-ft 3.0-liter engine turbocharged I-6 powers in the 540i (20/30 mpg) and 540i xDrive (20/29 mpg). The M550i xDrive model packs a 4.4-liter twin-turbo V-8 that churns out a powerful 456 hp and 480 lb-ft of torque and delivers 16/25 mpg. All engines are backed by an eight-speed automatic, and an M5 model is on the way.
The BMW 5 Series ticks most of the safety boxes: Autonomous emergency braking in forward and reverse, adaptive cruise control, blind spot monitoring with active assist lane-departure warning and lane-keep assist, rear cross-traffic alert and all-round cameras that play a part in the also-standard self-parking capability. There's more too, which will be mentioned a bit later.
5. Driving Experience
Most BMW 5 Series models can be available with rear-wheel steering and adaptive dampers (only the 530e can't have rear-wheel steering) that helps improve the car's ride and behavior. Adaptive dampers can dial up the firmness or comfort of the 5-Series with predictable stops between Comfort and Sport settings. A secondary sport setting is as firm as it becomes, but it still wasn't jarring on most roads. In all 5-Series the steering setup is nice, with a direct electrically powered system that responds appropriately. In some drives, you may notice the variable rack included on the rear-wheel steering setup could speed up the wheel beyond expectations as speed increased, which resulted in several small mid-corner corrections.
In top trims, seat controls with ceramic control knobs, rubber grips, and a touchscreen keyfob are all opulent details that propel the 5-Series into upper luxury climes, just be wary of the final cost associated with all of those creature comforts—they add up fast. Only the turbo-4s found in the 530i and 530e can degrade the experience. At full tilt, the busy small-displacement engines can buzz into the cabin, but the harshest noises are kept out with plentiful sound-proof material.
A Lucrative Investment
These are a summary for you to look back and rush toward your bank account for a purchase.
Likes
Great powertrains
State-of-the-art tech
Useful plug-in hybrid
Agile and responsive
Very comfortable
Dislikes
It's not the 5-Series you remember
Pricey advanced features
Interior color combos can be busy
Shockingly expensive now

The BMW 5 Series is definitely an excellent buy and a must-have for your credibility as a successful businessman. We, the Car From Japan company, is always ready to deliver the best of the best used BMW 5 Series to you, with reasonable prices and reasonable quality.
User Reviews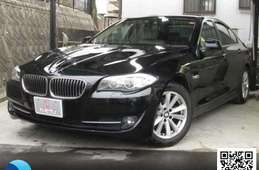 BMW 5 Series 2011
21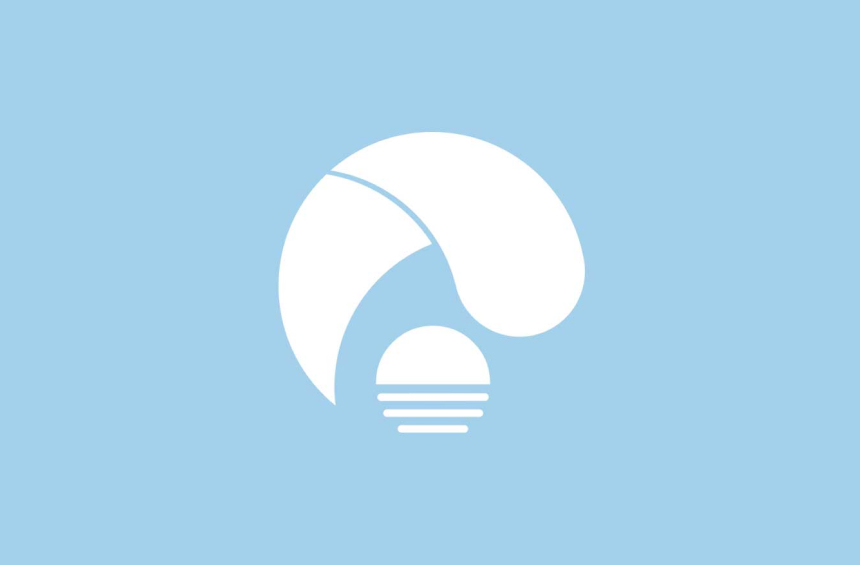 ngararu kanina
Mnunuzi aliyethibitishwa

Kenya
Imeridhika
I received the car in good condition.
Baada ya Picha za Uwasilishaji