Usava Toyota Probox Van en venta
(297 Resultados)
Imagen
Modelo

Año

Km

Motor

Grado

Precio del coche

Precio total

2020




Sep

48,000


km

1,500


cc

2020




Oct

10,000


km

1,500


cc

2020




Oct

10,000


km

1,500


cc

2021




Sep

8,000


km

1,500


cc

2018




Jan

154,296


km

1,300


cc

2021




Oct

9,000


km

1,500


cc

2021




Aug

51,000


km

1,500


cc

2018




Sep

110,000


km

1,320


cc

2011




Oct

128,600


km

1,300


cc
Imagen
Modelo

Año

Km

Motor

Grado

Precio del coche

Precio total

2012




Sep

146,700


km

1,300


cc

2012




Sep

151,700


km

1,300


cc

2013




Mar

101,500


km

1,500


cc

2008




57,000


km

1,300


cc

2014




Feb

102,600


km

1,300


cc

2011




Dec

204,000


km

1,500


cc
Guía de compra
The Toyota Probox van is a 5-door, 4-seater light commercial vehicle manufactured by Toyota since July 2002. The Probox is bought with a left-hand drive conversion extensively as a taxi in Peru and Bolivia. It remains in the JDM right hand drive adaptation for Jamaica. Right-hand-drive Proboxes are purchased in Myanmar despite the country's traffic being oriented on the right. In late 2014, the Probox had a redesign and became a replacement for the pre-facelift Toyota Succeed. Starting in 2018, a rebadged version of the Probox has been delivered in Japan as the Mazda Familia Van.
Car From Japan mainly sells 2013 - 2017 models of this Probox car. Related to money, used Toyota Probox van for sale by Car From Japan here got greatly reasonable prices ranging from US$6,575 to US$9,536.
Toyota Probox Van: Your Favorite Loaf-like

Commercial Transporter
1. Overview
Toyota Probox Van is categorized to be a small wagon. It is mainly bought to be used as a commercial vehicle for transporting goods. It delivers a very stable ride with its multifunctional nature of a family car as well as a business car. One of the explanations for its popularity is that it is considered as a cheap source of transport for the village people and therefore there are numbers of Toyota probox found in the village than in the city area.
Although it is not preferred by those who are interested in purchasing luxury car but it has a high demand in developing and underdeveloped countries due to its dual use like it is a car that is used to transport goods and can be turned into a mini truck too with its spacious rear. Moreover the vehicle is very cheap compared to its practicality, comfort ability and roomy interior.
2. Exterior Magnificence
The Toyota Probox van is a very fundamental car that comes with 13 Inch steel rims, halogen headlamps, and no fog lights. The unique loaf-shape is easy to recognize. They are usually coated in white or grey with plastics accentuated in black. As the name suggests, the look can be best be described as a box. The Toyota Probox got a ground clearance of 6.1 Inches(155mm). This is enough for any road conditions when used lightly. However, for heavy loading, it might be important to increase the ground clearance.
Unmatch beauty of the class.
The exterior features comprise UV cutting glass, ABS (antilock brake system), and privacy glass. Optional features include Rear fog lamp, front fog lam, rear wiper and front spoiler. The optional reverse camera is new. The available colors are white, silver metallic, black mica, champagne metallic and dark blue mica metallic.
3. Interior Comforts
The Toyota Probox van is strictly designed for commercial use and comfort. Every window is manual and every seat is made from a waterproof vinyl material. At the first row, the seats are not much comfortable with fixed headrests. There is sufficient legroom in there for long-legged people. At the second row, space is tight and tall people will feel cramped. The 3 seater bench is really meant for transporting people at short distances. Any trip longer than an hour at the second row is going to be an agony.
At the front, there are 4 cup holders, storage spaces, door panel storage below the dashboard, an open glove box and a tray in between the seats. At the back, the storage is only on the door pockets. The boot space for the Toyota Probox is of great value. The rear seats have been minimized to free up space for the boot. The boot is covered in a waterproof plastic material that is the best for carrying heavy luggage. The rear seats can be folded flat to make more space when required. The interior features comprise Air Conditioning, power Steering wheel tilt and power windows.
4. Mechanical Excellence
When the Toyota Probox van line was marketed, it was promoted as a utility vehicle that delivers reliable performance. It has rear shock absorbers that can bear up to 400 kilograms. On contrary, the Land Cruiser VX can only load up to 350 kilograms. With its Variable Valve Timing with brilliant VVT-i technology, you can expect the solid performance that a Toyota engine promises. What's impressive about the Toyota Probox is how convenient it is to maintain one. There are many spare parts available everywhere. Therefore, if you need repairs or maintenance services, you can certainly get the parts your car need.
When you go to many parts of Africa, you will witness a number of people driving the Toyota Probox. Ask anyone who has driven one why they love this light commercial vehicle and they will say that it delivers excellent fuel economy. You are sure to utilize every drop of gas from its 1,496 cc petrol engine.
5. Relentless Performance
To be honest, I expected the Toyota Probox van to perform much worse in this regard, but I was pleasantly surprised. The Toyota Probox handles itself surprisingly well at moderate speeds. At higher speeds, I felt a slight wobble around corners and did not push my luck any further. Overall, the Toyota Probox drives well. There is some cabin noise at high speed but I guess this is ok for a commercial vehicle.
The other great thing about the Probox is it can serve as a business vehicle or a family car. It has a provision for extra space since its rear seat can be adjusted. You can have additional space if you want to carry more items with you. Even when you go a little above the recommended weight limit, you can still feel a stable performance from the Probox.
6. Safety Technology
There are available airbags for the driver together with the passengers. Other Safety features include Rear ELR3 point seat belt, centralized door lock, side impact bar, Fourth limited front seat belt and front seat pretensioner seat belt. It has a speed sensitive electric power steering which explains why this Toyota Probox van is generally stable and easy to handle most of the time. It provides a front design which reduces some risk of head injury.
The latest series offers a new emergency braking system which flashes the hazard lights during heavy braking; it will assist you to warn the drivers in time which decreasing chances of rear-end collisions. It also has an improved ABS as well as large brake discs.
A Lucrative Investment
After all, the Toyota Probox van is not a specifically attractive or sleek car. However, it is highly dependable and it gets the job done. The following is what you will definitely like about the Toyota Probox: Ideal for small businesses, cheap to maintain excellent fuel economy, affordable.
We, the Car From Japan company, is always ready to deliver the best of the best used Toyota Probox for sale to you, with reasonable prices and reasonable quality.
User Reviews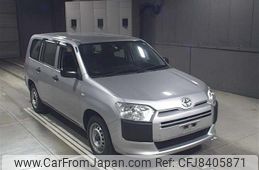 Toyota Probox Van 2018
8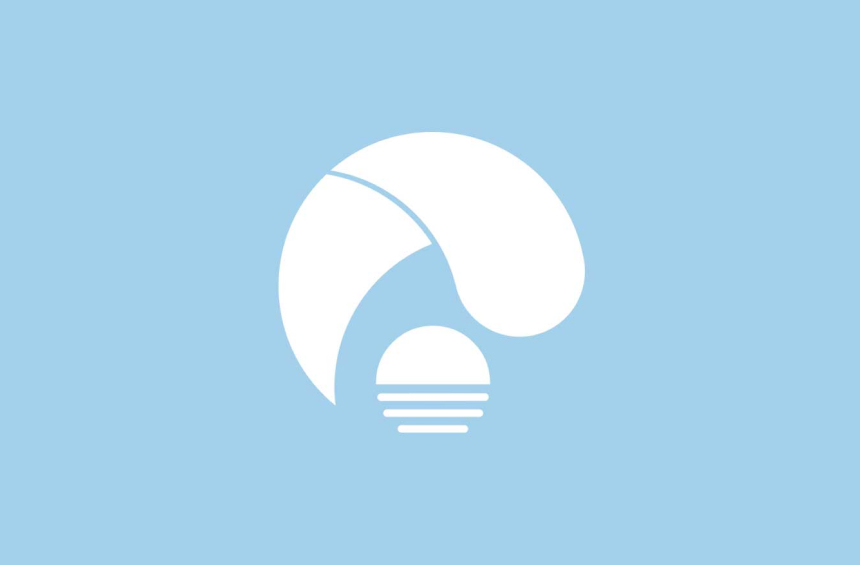 Warwick Levy
Comprador verificado
St. Vincent
Satisfecho
Thanks for your help, important to have you there as so many other Japan car exporters have bad reviews , people need trustworthy company like yours has proven to be. Regards, Warwick
Fotos después de la entrega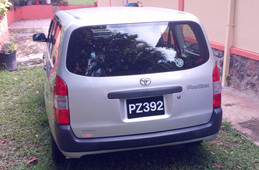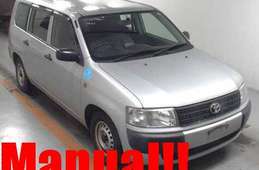 Toyota Probox Van 2008
6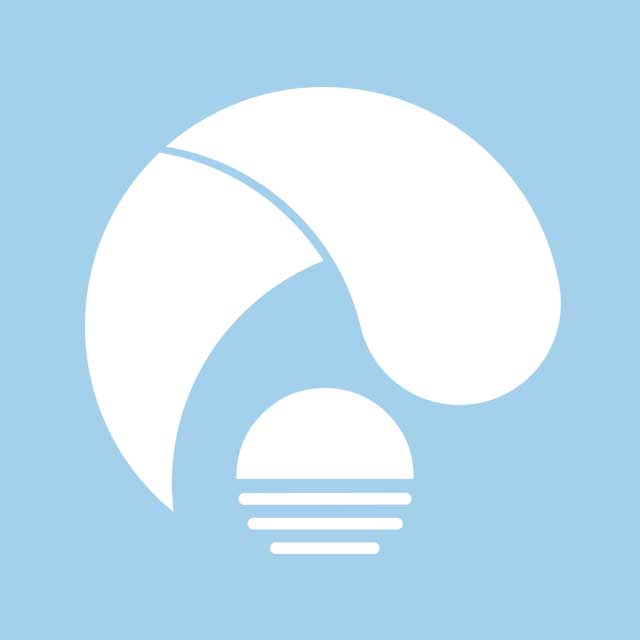 BIGIRIMANA Sixte
Comprador verificado

Burundi
Satisfecho
Tunvir I send you the picture of the car bought from your company Car From Japan. The car arrived at Dar Es Salam in good state and now I have it in Burundi. Thank you for your services which is best for your clients. I wish you to get success on your business of selling car.
Fotos después de la entrega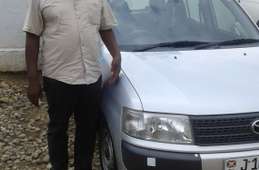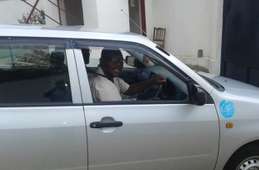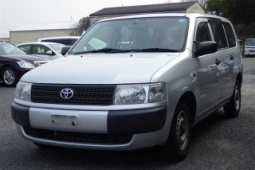 Toyota Probox Van 2011
46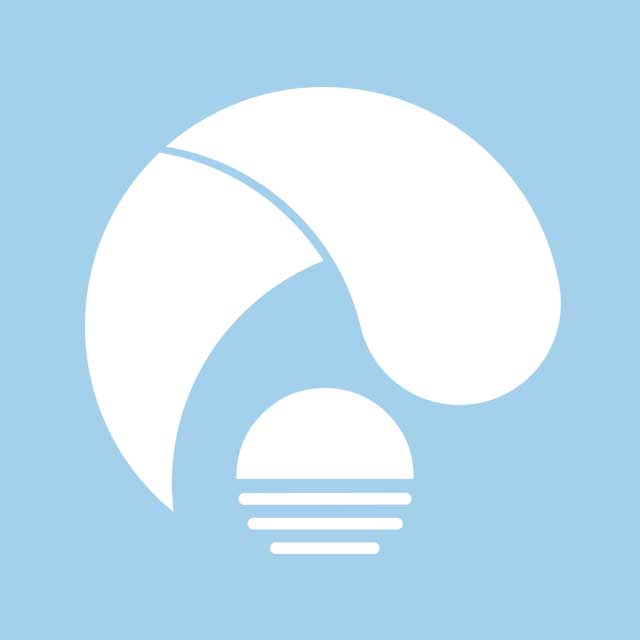 Everton Harris
Comprador verificado

Jamaica
Satisfecho
Hello I received my car on time, it is nice, it was a pleasure doing business with Car From Japan. The level of communication was great. I am recommending your Company to my friends, colleagues and family members. Keep up the good work!
Fotos después de la entrega