Usava Toyota Estima en venta
(437 Resultados)
Imagen
Modelo

Año

Km

Motor

Grado

Precio del coche

Precio total

2014




Aug

53,400


km

2,400


cc

2012




Dec

88,700


km

2,400


cc

2011




Nov

36,400


km

2,400


cc

2016




Aug

44,000


km

2,400


cc

2007




Dec

109,000


km

2,400


cc

2011




Nov

93,000


km

2,400


cc

2014




Oct

74,000


km

2,400


cc

2011




Nov

127,600


km

2,400


cc

1999




Oct

54,000


km

2,400


cc
Imagen
Modelo

Año

Km

Motor

Grado

Precio del coche

Precio total

2011




Sep

45,000


km

2,400


cc

2011




Feb

48,000


km

2,400


cc

2012




Oct

22,000


km

2,400


cc

2014




Nov

61,000


km

2,400


cc

2009




Oct

66,000


km

2,400


cc

2008




Feb

122,000


km

2,400


cc
Guía de compra
Toyota Estima, known as the Toyota Tarago in Australia and Toyota Previa in other markets, is a multi-purpose vehicle manufactured by Toyota Motor Corporation since 1990. The car has been made as a car previewing technologies used in future minivans. It has the ability to seat up to seven or eight passengers and is in specifications ranging from basic to luxurious. For people who are looking for a roomy vehicle for their large family, buying a Toyota Estima for sale is such a smart choice.
But what are the reasons that make many people falling in love with this vehicle? Let's check out the review from auto experts and consumers below to find the answer.
Buying A Toyota Estima For Sale: Things to Know!
1. Overview
Strength
Convenient and roomy space for a large family
Good fuel consumption
Good cargo space even with all seats in place
Weakness
Engine struggles with a load on board
Reversing cameras a must - although not standard
The production of the Estima started in 1990 and still continues until present. During decades, the car has undergone 3 generations. The first generation (XR10, XR20) began in 1990 and ceased in 1999. The second generation (XR30, XR40) started in 1999 and ended in 2005. The third generation (XR50) was introduced in 2005 and still goes on until today. Each generation received many improvements to keep the car attractive to its potential customers.
Also the Toyota Estima is well-known as the second largest minivan made by Toyota and is a popular vehicle in many countries like Kenya, Jamaica, Pakistan, India, Singapore and Malaysia.
2. Exterior And Interior Designs
In general, every generation Toyota Estima always offers a modern look at that time it was made. The first generation Estima was designed with only one sliding door for rear passengers while the second and third generations received sliding doors on both sides, giving easier access to passengers.
Now let's take a look at the exterior design of the Estima. The vehicle has curved egg-like shape. An arrow-like grille and angular projector-style headlamps are used to decorate the front part of the car. Sliding doors are given to the car for providing easier access in tight car parks. The rear door is fully decorated by the tail lights. A mirror and a tiny spoiler give supports to the driver when reversing.
Get into the car you can easily discover that the rounded design continues inside with a big arch to the dash. It covers the instruments which are located near the centre of the car than in front of the driver. There are controls for the audio system on the steering wheel but actually they don't work as the standard system has been taken the place of a local frequency CD player. A storage cubby, a cup holder and control for the climate control air-conditioning are placed below the CD player. The Estima has a flat floor, enabling access to the rear of the vehicle.
Additionally, there are many cool features equipped for the Estima. For example, the rear side windows can be raised automatically, the kerbside rear passenger door can be opened and closed from the driver's seat electrically and there are many separate climate controls for the rear.
The outstanding feature of the vehicle's seating is the convenience. Both front seats bring a luxury and soft feeling. In fact, they do not give plenty of support to keep you in place when the car is cornering but fold-down armrest enable you to stabilise yourself. The second row is designed to be able to move forward and backward, making less or more legroom to the passengers sitting on the third row. While the second row provides reasonable space for three passengers, the third row is a bit narrower. Although the third row has 3 seatbelts, it seems like this row is convenient for only two people.
On seven-seat version, their third row is two single "captain chair" seats instead of the bench like the eight-seat version.
Another interesting thing is that the third row can be folded to provide more cargo space. When the third row is up, you can carry 4 to 5 medium suitcases. When the third row is folded, the cargo space is quite huge - which means your car can fit 5 people and carry large sports equipment or bikes in the back. Because of the low boot floor, the spare tire is located under the vehicle forward of the second row seats.
3. Engine And Performance
No
Engine
Transmission
First Generation (1990-1999)

- 2.2 L 3C-TE I4 (turbocharged diesel)

- 2.2 L 3C-T I4 (turbocharged diesel)

- 2.4 L 2TZ-FE I4 (gasoline)

- 2.4 L 2TZ-FZE I4 (supercharged gasoline)

- 4-speed automatic A340F (S/C AWD), A340E (S/C RWD)

- 4-speed automatic A46DF (AWD), A46DE (RWD)

- 5-speed manual G57 (AWD), G59 (RWD)

Second Generation (1999-2005)

- 2.0 L 1CD-FTV I4 (turbocharged diesel)

- 3.0 L 1MZ-FE V6 (gasoline)

- 2.4 L 2AZ-FE I4 (gasoline)

- CVT automatic (hybrid)

- 4-speed automatic

- 5-speed manual

Third Generation ( 2005 - present)

- 2.4 L 2AZ-FXE I4 (hybrid)

- 3.5 L 2GR-FE V6 (gasoline)

- 2.4 L 2AZ-FE I4 (gasoline)

- e-CVT (hybrid)

- 6-speed automatic (3.5L)

- 7-speed Super CVT-i (2.4L)

- 4-speed automatic (2.4L 2006–2010)
The Estima is available in many engine choices so you can pick an engine suitable for your demand with ease. The most common engine that many people prefer is the 2.4L 4-CL gasoline. Besides, a 4-CL gasoline hybrid with AWD is also offered and, if you need more power, you can choose a 3.5L 6-CL version. The 2.4L engine provide 125kW and 224 Nm, which is adequate for regular drivings around town, though this engine will have to work hard with a full load on board and on the highway. A CVT automatic, which is seamless and smooth, is the standard transmission for this engine. It is controlled with a dashboard-mounted lever which manually selects from 7 preset ratios. All-wheel-drive is a common option.
The Estima brings to its driver a quite soft and very comfortable ride. It has the ability to handle and corner so well. Besides, its steering is light and with a tight turning circle of 11.4m, the vehicle is such a good car for your regular needs.
Watch the video below to know about the vehicle in detail:
4. Toyota Estima Price
The latest Toyota Estima for sale has the price of above $33,000. On used car market, the price of a used Toyota Estima ranges from $5,000 to $32,000 depending on the model year, condition and mileage of the car. So if your budget is tight, buying a used Toyota Estima for sale at a lower price is such a smart idea. But always keep in mind that you should make a deal with reputable dealers as they surely offer you a car with much life left at the best price. If you make a purchase with a bad dealer, you will not only have to pay a lot of money for an unworthy car at the beginning and also have to pay other big amount of money for fixing it after that.
User Reviews
Toyota Estima 2008
29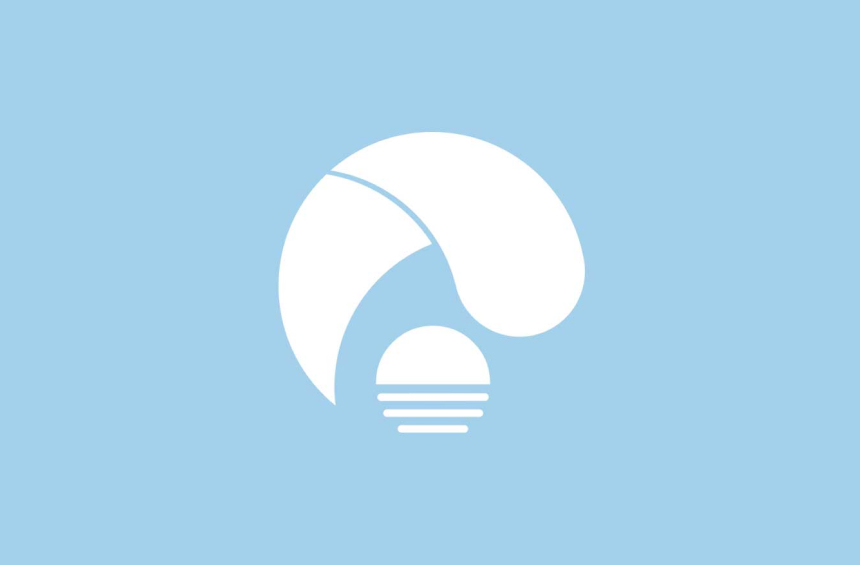 Kapinga Ntumba
Comprador verificado

United Kingdom
Satisfecho
Hi, We've now received that car
Fotos después de la entrega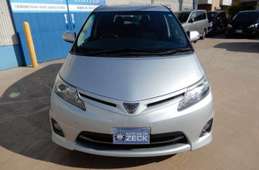 Toyota Estima 2011
3

REISEDIENST QUICK TOURS LTD
Comprador verificado

Tonga
Satisfecho
Dear Ken Hope you are doing well We have received the two cars, generally they are good as we expected. Thank you
Fotos después de la entrega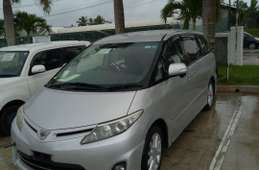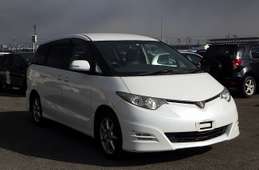 Toyota Estima 2001
33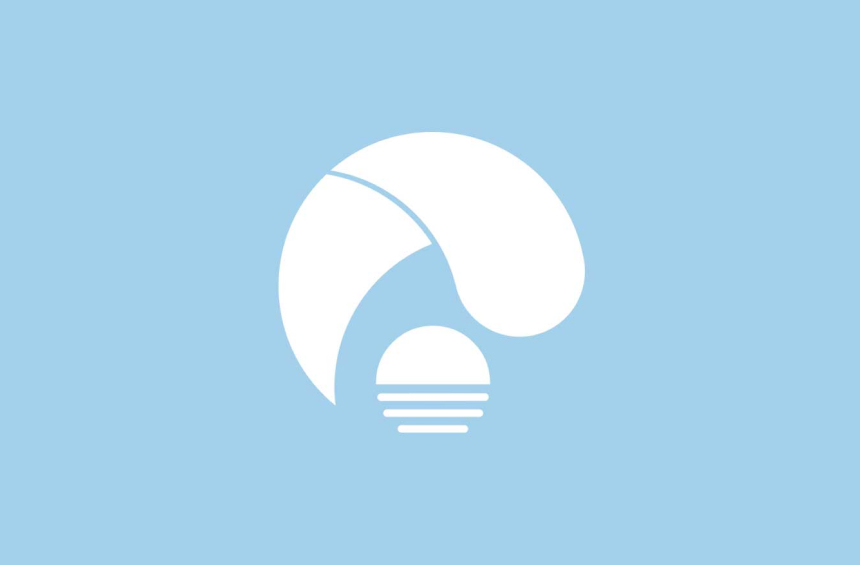 Fazal Tawab
Comprador verificado

United Kingdom
Satisfecho
Car arrived much later than due date. Picked it up from Southampton docks yesterday and drove it back home over about 120 miles and all was good. Pleased with the car, except for some body marks which could not be seen in initial pictures. Some pieces of insterior dashboard also broken. It would be good if the company could do a good interior clean before shipping the vehicles.
Fotos después de la entrega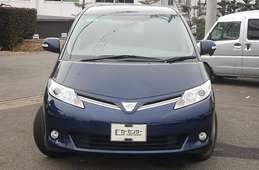 Toyota Estima 2012
28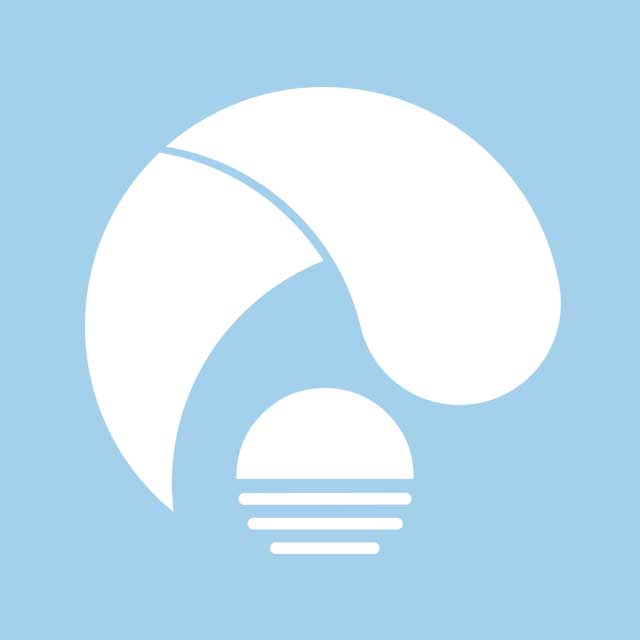 Arshad karim
Comprador verificado

United Kingdom
Satisfecho
Good
Fotos después de la entrega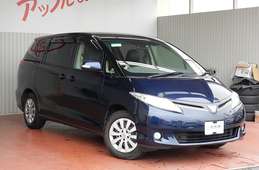 Toyota Estima 2012
28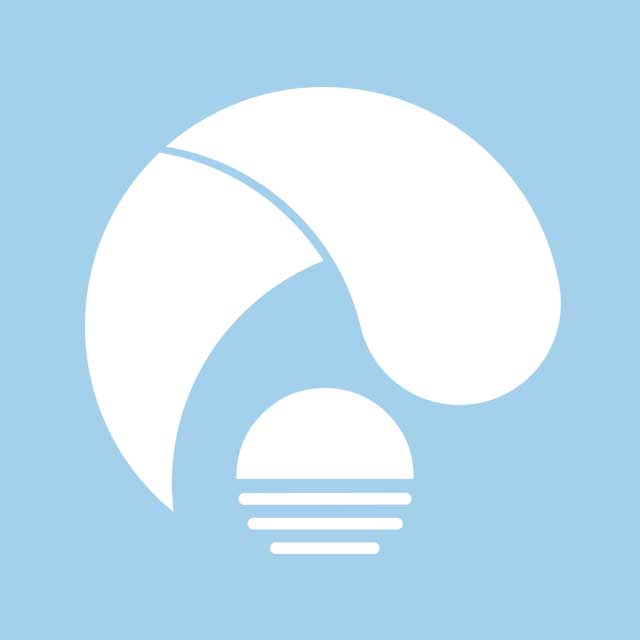 WAJID UR RAHMAN
Comprador verificado

United Kingdom
Satisfecho
All was very smoothly done and cars are in good condition
Fotos después de la entrega