Usava Toyota Corolla Axio en venta
(138 Resultados)
Imagen
Modelo

Año

Km

Motor

Grado

Precio del coche

Precio total

2013




Aug

21,000


km

1,500


cc

2010




Jul

45,300


km

1,500


cc

2013




Feb

89,300


km

1,500


cc

2008




Aug

44,800


km

1,500


cc

2008




Jan

22,000


km

1,800


cc

2016




Oct

59,000


km

1,500


cc

2017




Sep

45,000


km

1,300


cc

2010




Dec

49,800


km

1,500


cc

2014




Mar

51,000


km

1,500


cc
Imagen
Modelo

Año

Km

Motor

Grado

Precio del coche

Precio total

2018




Jan

44,000


km

1,500


cc

2013




Jul

20,700


km

1,500


cc

2011




May

36,100


km

1,500


cc

2014




Mar

47,000


km

1,500


cc

2017




Jul

28,000


km

1,500


cc

2018




Feb

106,000


km

1,490


cc
Guía de compra
If you are searching for a high evaluated compact car which's loaded with lots of safety and technology features, you should consider a Toyota Corolla Axio for sale. About the name of this car model, a "corolla" is the ring of petals around the central part of a flower and "axio" derives from the Greek word "axia" meaning "value" or "quality". It was designed based on the general image of the previous model and earned the 2007 Good Design Award. Moreover, in May 2012, the twelfth-generation Corolla sedan was launched and also the second-generation model acquired the subname Axio.
Toyota Corolla Axio For Sale: Break Recording Sale
1. Overview
The first generation of Toyota Corolla was born in 1966 and the tenth-generation Corolla sedan (Toyota Corolla Axio E140) which started to be called Axio was released on October 2006. The 2018 Corolla Axio was improved and is sold in Japan, Hong Kong, Macau, Bangladesh, Singapore and Sri Lanka. Toyota Corolla Axio is a sedan variant of the Corolla E160, with a different design compared to the Corolla E170 – also the eleventh-generation of Corolla, but sold in the United State, Europe and the most Asian countries. The 2018 Corolla Axio has almost no technical relationship with Corolla Altis. In fact, it was developed from the Toyota B platform, so it would be closer to Toyota Vios or Toyota Yaris.
2. Exterior
Toyota Corolla Axio has a length of 4,400 mm, a width of 1,659 mm, a height of 1,485 mm and a wheelbase of only 2,600 mm. It is much smaller than the Corolla Altis. The reason Toyota did that plus only equipping Corolla Axio with engines below 2.0L was to match emission standards in Japan.
With the 2018 Corolla Axio adjusted the grille and front bumper to become more like the Corolla Altis and Camry. Toyota also added the Corolla Axio WxB configuation with mesh grille and rear spoiler.
3. Interior
The 12th-generation Corolla sedan still maintains the safe and comfortable transport for four or five adults over long distances whereas it was redesigned to minimize the body size. A smaller Vitz-class platform was adopted to meet the domestic. The Toyota Corolla Axio is not only roomier than the hatchback, but its interior dimensions also stand out for a car this size. In fact, this model has more front and rear legroom than Toyota Camry. While the wheelbase remained unchanged from the earlier model, the length was cut down by 50 mm to shave off the minimum turning radius and the knee space for rear passengers was enlarged by 40 mm. The Toyota Corolla Axio WxB 2018 has white seats with grey lines which only available on Toyota Corolla Fielder WxB previously.
4. Operation
In Japan, Corolla Axio 2018 has five engine options. The cheapest is the I4 gasoline engine 1.3L 95 hp and 121 Nm of torque, followed by the 1.5L I4 gasoline engine with 2 versions: 95 horsepower/ 138 Nm or 103 horsepower/ 132 Nm. These engines combine with CVT gearbox. Meanwhile, another 1.5L I4 petrol engine with a capacity of up to 138 horsepower and maximum torque of 136 Nm can only go with a 5-speed manual gearbox. Finally, 1.5L 74 horsepower/ 111 Nm gasoline engine is combined with a 61 hp electric motor/ 169 Nm to form a hybrid powertrain, along with the engine CVT gearbox.
In Hong Kong, the Toyota Corolla Axio was based on the Japanese market model, equipped with the 1.5 liter 1NZ-FE engine in Advantage and Luxury trim levels. In April 2015, Toyota in Hong Kong released the facelift model with the 1.5-liter 2 NR-FKE engine in Luxury and Super Luxury trim levels.
In Singapore, it is available in both petrol (X and G grades) and hybrids variants through imported dealerships.
5. Performance And Driving Experiences
The most significant addition for the 2018 Corolla Axio is the Intelligent Clearance Sonar system avoiding or reducing collision in case of sudden acceleration. This situation usually occurs when the accelerator and brake pedal are mistaken. The engine power will decrease and the brakes are activated automatically thanks to the system.
The 2019 model of Corolla Axio was rated five-star safety in the National Highway Traffic Safety Administration. In individual categories, it has five stars in the side crash test and four stars in the frontal crash and rollover tests. Besides, the Insurance Institute for Highway Safety gave the 2019 model of Corolla sedan the highest evaluation of Good in all crash tests that were carried out. Every 2019 Corolla has a review camera. This sedan model comes standard with Toyota Safety Sense P that includes lane departure alert with steering assist, a pre-collision system with pedestrian detection, adaptive cruise control and automatic high beams.
About fuel economy, Corolla Axio is better than other cars due to hybrid technology. It consumes 1 liter per 13km.
Another perspective you might consider for a Corolla Axio for sale is driving comfort. From our experience, ride quality and handling is really smooth.
6. Corolla Axio Price
In Japan, a new Toyota Corolla Axio 2019 has price around $19,700 to start. Price for an used Toyota is range from $5,387 to $12,735. Some people said that the price of a Corolla Axio for sale is bit high but it's worth it. The latest model of Corolla sedan is a decent car although it comes with not much notable improvements; therefore, we suggest you to buy a used model instead of a new one. From our expect opinion, we only recommend 2017-and-later Corollas because Toyota updated the styling and added an impressive list of standard safety features that were previously unavailable, even on uplevel editions thanks to the 2017 refresh.
Besides, in general, the 2019 Toyota Corolla has a three-year/ 36,000-mile basic warranty and a five-tart/ 60,000 mile powertrain warranty.
7. Summing Up The Basic Specifications
| | |
| --- | --- |
| Length | 4.36 – 4.41m |
| Height | 1.46 – 1.485m |
| Width | 1.695m |
| Maximum power | 95 – 144ps |
| Fuel consumption | 16 – 23km/ L |
| Drive type | AWD/ FF |
| Engine capacity | 1,329 – 1,797cc |
| Number of seats | 5 |
Conclusion
In conclusion, the Toyota Corolla Axio is such a smart purchase. It provides a lot of impressively standard features for the price, boasts a good predicted reliability and has a composed and comfortable ride. From our experience, a Toyota Corolla for sale is worth every penny. In fact, Toyota Corolla Axio is the compact car which became one of the world's best selling cars. It boasts recording sales, not only in domestic country, but also around the world and still has received the large amount of compliments from auto market.
User Reviews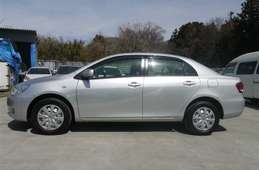 Toyota Corolla Axio 2012
21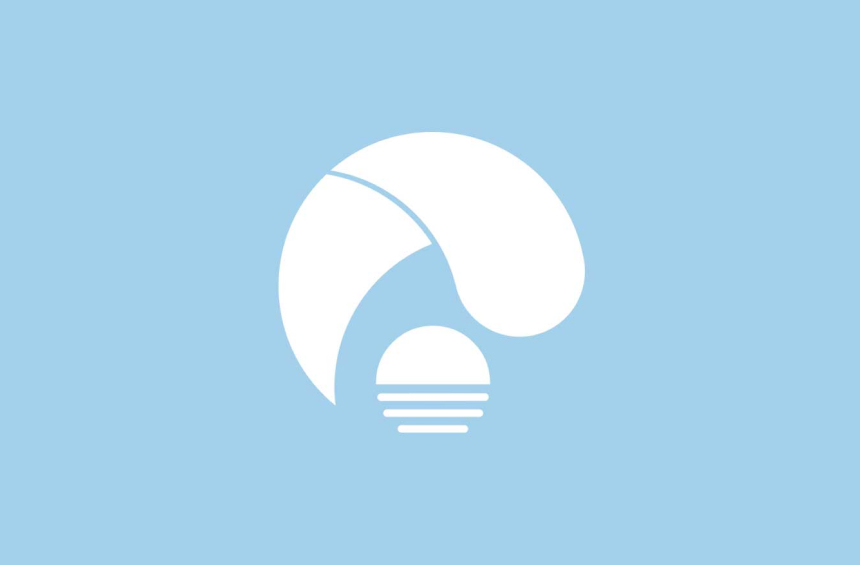 Kariuki banda
Comprador verificado

Kenya
Satisfecho
The importation process was smooth and hustle-free. Customer support was great. Clearing agent was in communication throughout the process upto the moment of delivery. I will definitely recommend my friends to Car From Japan
Fotos después de la entrega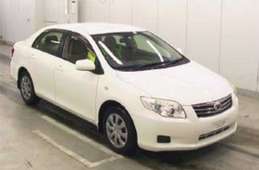 Toyota Corolla Axio 2010
3

WAIF INVESTMENT PARTNERS
Comprador verificado

Kenya
Satisfecho
Look forward to more businesses in future
Fotos después de la entrega