Kichujio kinachofanya kazi
---
---
---
---
---
---
---
---
---
---
---
---
Zilizotumika Subaru Trezia inauzwa
(

0

Matokeo)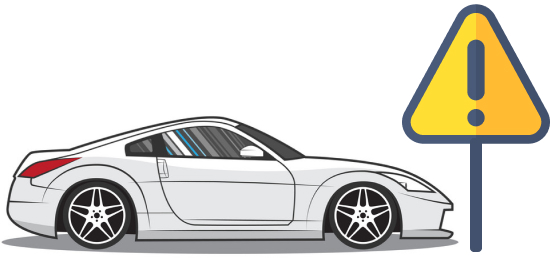 Jaribu kitu kama
Punguza idadi ya kichujio
Unaweza kuangalia magari ya kawaida
Rudisha Utafutaji
Mwongozo wa Kununua
Subaru Trezia is five-seater produced by Subaru Corporation as a rebadged OEM version of the Toyota Ractis with a focus on the Japanese market. The name "Trezia" derives from the English that means treasure. According to auto experts and consumers, the vehicle is a simple, yet beautiful car providing greater practicality and functionality.
If you are interested in this car, here is something you might need to know. Check it out!
Subaru Trezia: A Brief Review
1. Engine
The Subaru Trezia is available in 2 engine options: a 1.3-litre 1NR-FE and 1.5-litre 1NZ-FE, paired with a CVT transmission. Both engines are fitted with Front-wheel-drive as the entry level layout. And all-wheel-drive is offered as an upgrade on the 1.5-litre version. The fuel consumption of the Subaru Trezia is 6,8 litres per 100 km on the town and 4,8 litres per 100 km on the high ways. The average MPG combined is about 5,5 litres per 100 km with 126 grams per km of CO2 emissions.
2. Dimension
The Trezia has the length of 3995 mm, width of 1695 mm and overall height of 1595 mm. Its wheelbase has the length of 2550 mm, providing pretty good handling over bumpy and smooth roads. The car is made to accommodate 5 passengers comfortably. The interior space is far improved through well-built storage compartments and storage capacity. The boot can carry from 786 litres to 852 litres. Macpherson strut is used for the front suspension of the car, and the torsion axle beam with ventilated disc brakes is used for the rear suspension.
3. Exterior Design And Optional Specs
The standard features are equipped for all models while the optional features are fitted depending on customer's demand and affordability. The exterior design is well-built with roof spoiler, 16-inch aluminum wheels, intermittent windshield, windshield wiper, UV protection glass, adjustable door mirrors, head lamps, fog lamps and antenna and privacy glass.
4. Trims And Finishing
The trims and finishing of the Subaru Trezia are ensured to be of the best material and excellent quality. This gives elegance, intricacy and long life to the car. It consists of leather seats, leather gear knob, leather steering wheel, arm rests, seat heater, set pockets, door handles and 60/40 ratio of seats folding and recline.
5. Convenience, Spaciousness And Comfort
The Subaru Trezia is a useful car and offers comfort through its nice features. The excellence of its engine is reflected through every corner of the car. The equipment provided for better convenience over journeys includes: keyless entry, push button for starting, remote controlled key system, power windows, map lamps, lamp in luggage area, interior cabin floor illumination, electric anti glare mirror, vanity mirrors, seat pockets, beverage holders, glove box, passengers middle tray, cargo hooks and cargo desks.
6. Other Specs
Other specs of the Trezia relates to the drivability, safety, instruments and entertainment. The drivability has been enhanced through overall control system and control instruments. Safety equipments include anti theft security system, brake assist, seatbelts, headrests, energy absorbing seats and airbags. The entertainment package consists of audio system, 6 speakers, bluetooth, wheel mounted switches, rear camera system and input jack.
Overall, Subaru has paid attention to every angle of the Trezia, making it a simple yet beautiful and useful vehicle for a wide range of customers from professional to personal use.
Tips For Buying A Subaru Trezia For Sale Directly From Japan
In recent years, some people tend to import used cars directly from Japan rather than buying cars from their local showrooms. This is a pretty smart idea as it can help you to save some bucks but still get your ideal car in good condition. So if you are planning to buy a used Subaru Trezia for sale by this way, here is a buying process you might need to know.
1. Search and pick the vehicle you want from some Japanese used car platforms such as CarfromJapan.com. Send Inquiry for condition, price, history and further information of the car. The Japanese car sales executives will make a response to you directly via Email or Phone Call.
Be aware of fake-emails as there are many scams which may con you for money.
2. After that, the next thing to do is negotiating with the Japanese car sales executives for a good price which fits your budget.
At present the Subaru Trezia price varies from $3,000 to $7,000 depending on the model year, condition and other factors of the car so you can base on this range to find your car.
3. Next, send a request for a proforma invoice, place your order and make payment that may be either through VISA or bank wire. The sales executives will notify you about the following things such as Payment Confirmation, Shipping date, Copy of Bill of Lading, Original papers and then you get the order in this case of the car.