Kichujio kinachofanya kazi
---
---
---
---
---
---
---
---
---
---
---
---
---
Zilizotumika Subaru Stella inauzwa
(

0

Matokeo)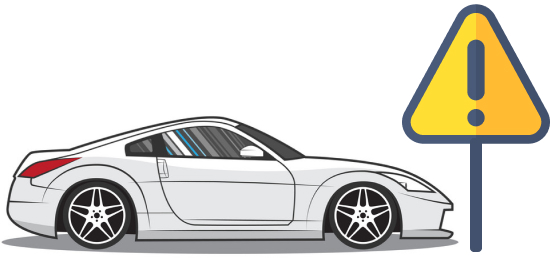 Jaribu kitu kama
Punguza idadi ya kichujio
Unaweza kuangalia magari ya kawaida
Rudisha Utafutaji
Mwongozo wa Kununua
If you want a car with excellent practicality and high usability rate, then there is no doubt that the Subaru Stella will be one of the perfect picks for you. This charming kei car has a strong ability to defeat many competitors in the same segment and is also sold at a very reasonable price. So let's take a closer look at a complete review of Subaru Stella below to learn why it is so fancy.
Subaru Stella: A Vehicle With High Usability Rate
I. Brief Intro
The Subaru Stella is a 5-door vehicle manufactured by Subaru to fit the Kei-car regulations. Its production started in 2006 and still continues until present. The word "Stella" means "Star" in Italian, a reference to the logo of Subaru. The Stella shares many things in common with the Subaru R2 in terms of architecture. It was made to replace the Subaru Pleo, although the Pleo was still in production for another 4 years.
When creating the Stella, Subaru hoped that it would compete to competitors in the market segment dominated by the Daihatsu Move and the Suzuki Wagon R, helping the company to retake market share after the R2's low sales.
The dimensions of the Stella are more friendly in parking areas than that of the Pleo.
The recent generation Subaru Stella is a rebadged Daihatsu Move.
1. Electric Version
Subaru introduced an electric concept car mixing the Stella platform with uses TEPCO lithium-ion batteries and the electric drive from the Subaru R1e in June 2018. This version was primarily sold to government users and fleet in Japan, with deliveries starting in late July 2008.
Subaru also planned to sell this electric version in European markets in September 2010, but they didn't do that later.
2. Second Generation
In 2008, due to an investment of Toyota, the Subaru Stellas was replaced by a rebadged Daihatsu ( a Toyota subordinate company). Subaru instantly began selling 01 rebadged Toyota called the Subaru Dex, but still kept manufactured the Stella and other Kei cars for some years longer than originally planned.
The second generation Subaru Stella (called LA100) debuted on 11 May 2011 in Japan is a rebadged Daihatsu Move.
II. Exterior And Interior Design
The Subaru Stella is a great combination of comfort and sophistication. It has a light body with nice exterior parts like front fitted grilled and beautiful tailgate. Available in many nice colors, the car with its bold headlights make a sight to behold.
Get into the car, there is plenty of legroom and headroom for the driver and passengers. The seats are covered in high-quality upholstery, giving class and comfort at all times. The sliding, retracting and folding seats make for a convenient arrangement which enables space for cargo and baggage as well. The audio system equipped along with various other specification and application has enabled the passengers to enjoy the exception package that the Stella promises.
III. Engine and Performance
Engine

658 cc EN07D DOHC AVCS I 4
658 cc EN07X DOHC I 4 supercharged
40 kW electric motor

Transmission
As a kei car, the Stella handles smoothly and corners so well in town. It provides exceptional control and high horse to the driver even on bad road conditions.
IV. Safety Features
Safety features of the Subaru Stella include:
3 pint safety belt system
Front and rear airbags
Safety belt alert in case of unattached in motion
Central locking for child safety
Check engine light is equipped to alert any hassle or engine issues.
V. Subaru Stella Price
The choice to go for a Subaru Stella for sale is such a smart one due to its high usability rate and its reasonable price with various features fitted in the car.
At present, a used Subaru Stella for sale on used car market has the price from $2,000 to $10,000 depending on mileage, model year and other conditions of the car. So if you need to buy a used Subaru Stella, you can base on this price range to pick a suitable one fitted your demand and budget the most.
If you need further help, don't hesitate to contact our professional sales agent by clicking "Inquire Now". We are available 24/7 to give advice for you.