ask@carfromjapan.com
carfromjapan
+81-90-8402-5615
Mon-Fri 9:00am – 6:00pm (Jst)
Best Selling Japanese Car Models in Zimbabwe
SUV 
Sedan 
Hatchback 

Age restriction

No age restriction. You can import car of any year.
Pre-shipment Inspection

No inspection required.
Marine Insurance

Not mandatory
Steering Handle

Right (Exceptions for special cars e.g. ambulance and fire engine)
Import taxes rates


http://www.zimra.co.zw/
(contact our agent if you need support)
Shipping Destination ports

Dar es Salaam (Tanzania), Durban (South Africa), Maputo (Mozambique)
Expected Delivery time

Generally cars are shipped within 2 weeks and will reach your country in 6-7 weeks from purchase.
Payment Methods

Bank transfer (USD or JPY), Credit Cards, PayPal
Terms and Condition
CAR FROM JAPAN will not guarantee any defects that appear on the car prior to purchase.

Please pay to CAR FROM JAPAN's bank in Japan. CAR FROM JAPAN guarantees 100% money back and other financial security for payments made to CAR FROM JAPAN bank only.
Why choose CAR FROM JAPAN?

Huge Stocklist
We have 10,000+ stocks for you to choose from. Prices start as low as USD 1. All models are available from Toyota to Lamborghini.

Save Money
Save Money: Get your car directly from Japan and avoid all middlemen in between. You get a great quality car in cheaper price.

24/7 support
We have offices in multiple countries to answer you almost all the time. Just send us an email and we will reply you.

Hassle-free
purchase
CAR FROM JAPAN is an one stop car purchase solution for you. We will support you throughout the whole process from order upto customs at your country.

Safe and seamless payment
For your convenience, we accept many types of payment methods which include Paypal, credit card, bank transfer, etc.. Contact our agent for more details. Any payment to CAR FROM JAPAN is secured with 100% money back guarantee.

Local assistance
We have agent in Harare to support you. Car From Japan agent is happy to help you access our stock, order an unit, pay and receive your car. You can visit our agent's office simply by making an appointment.
Get In Touch With CAR FROM JAPAN Zimbabwe Agent
Testimonials
⭐️⭐️⭐️⭐️⭐️
People of Japan hey you are so good team.you have your customers at heartkewp on doing good to us all
Hove Blessing
Honda Fit Aria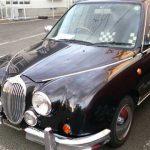 ⭐️⭐️⭐️⭐️⭐️
Thank you a lot for having assisted me get this car. I was able to collect it on Saturday. I will be looking at buying my sister's Honda Fit soon. I want it sent via Maputo. Thanks a lot.
Prince Last Mudenda Zilundu
Mitsuoka Viewt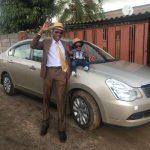 ⭐️⭐️⭐️⭐️⭐️
I have witnessed that CAR FROM JAPAN, is a well organised online marketing and shopping company which has good customer care, prompt responses to customers and can go an extra mile to help customers get what they want. I had a personal experience of this when i was purchasing my car and a guy by the name Tunvir Rakib was helping me out. The process became so easy and i have noticed that CAR FROM JAPAN is good at relationship building which is what every customer needs. The customer care/ sales representative was so supportive in everything even when i knew was nagging. I have also noticed that the japanese cars from CAR FROM JAPAN are always in good condition, clean and their mileage is not so big.The vehicles are clean with no mechanical defects.
Prosper Matimura
Nissan Bluebird Sylphy
SUBMIT a QUestion - REPORT a problem