10 Interesting Facts About Lexus You May Not Know!
Over the years, Toyota has been successfully launching luxury cars which are known for superior quality and design. Of all them, Lexus is the most selling car in Japan. Among luxury car brands it is the fastest-growing, and in general, it is the fourth largest carmaker, only after BMW, Mercedes, and Audi. Let us find out some interesting Lexus facts in car industry history.
10 Interesting Facts About Lexus You May Not Know!
Although being born in the end of 20 century, Lexus quickly became a luxury brand name in comparison with other aged brand such as BMW, Mercedes or  Audi. This art will release some Lexus facts that might surprise you.
1. The Newest Car Brands In The World
Most of other luxury brands date back to the early or mid 1900s, the first Lexus was released to the public as recently as 1989. Toyota wants to create a luxury flagship vehicle under its own brand name. That ended up creating the Lexus brand instead. The first design of Lexus began in 1983 and took whole six years before the first car release.
2. Only Best Professionals For Lexus Design
Quality is considered as the outstanding point when it comes to their luxury Lexus brand of vehicle. Only the best and the most experienced worker are allowed anywhere near the manufacturing plant for Lexus vehicles. This way, the company knows that only the best people in the business could be able to create such a masterpiece.
3. Lexus LFA Nurburgring – The Most Expensive Lexus Car
While the company Toyota is traditionally associated with economy cars, the Lexus LFA Nurburgring with economical costs a whopping price tag of $375,000. Only the richest of the rich will find themselves to one of these high-class rides. The car had only been produced for one year and just 500 units were produced despite the company's spending ten years developing the car. This is not one of surprised Lexus facts just because it is a luxury car, so its price obviously is high.
4. Lexus Scrapped The Entire Design Pathway
Lexus scrap the entire design pathway, though it was five years into the development of the LFA – a luxury supercar. What made them scrap all the design and start over? They had originally decided to use aluminium for the chassis, but later changed into a completely carbon-fiber chassis instead. As a result the entire process had to be restarted from scratch. This is one of the reasons why the LFA took an entire 10 years to design.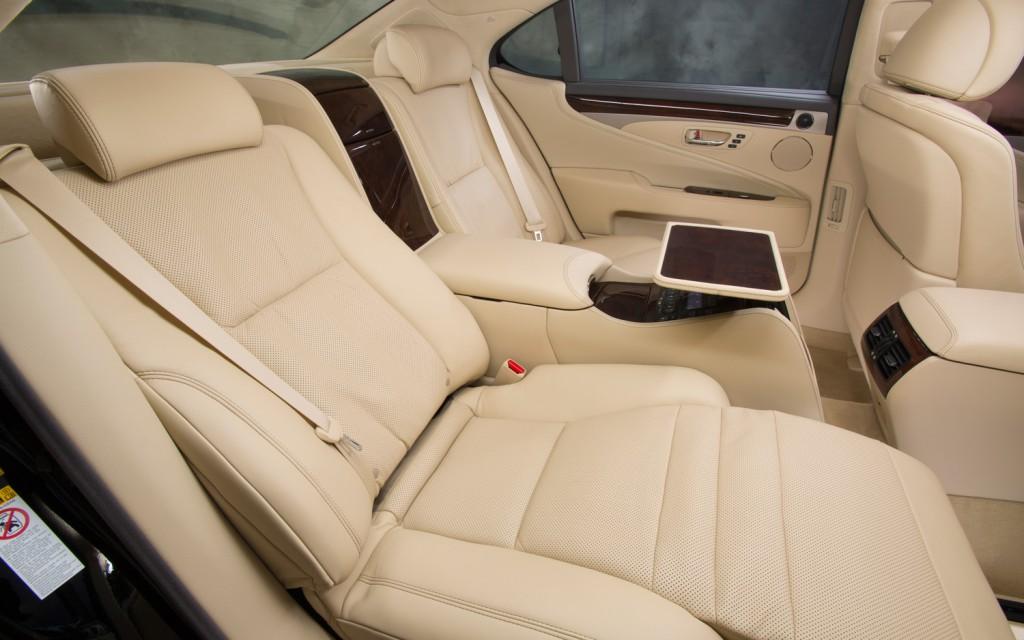 SEE MORE :
5. Lexus Sold Its First Car In Japan In 2005
Here is the interesting facts about Lexus, Lexus is the first Japanese luxury car to be sold in Japan 16 years after it was available in United States. The first Lexus was sold in 1989 but the company did not start selling in the domestic market place. Why? The Japanese luxury car market is dominated by German and Italian cars and Lexus is not quite seen as a luxury car in Japan at that time.
6. Ford CEO Alan Mulally Was Caught Driving A Lexus
A fun fact about Lexus with Alan Mulally. As a CEO of a major car company, it's probably pretty crucial that you are only seen driving your own car. After al,l what does it say about a product if the company's own CEO does not use it. In 2006, when asked to explain himself for driving a Lexus instead of one of his own company's cars, Alan Mulally – CEO of Ford Motors said that he had looked at all the cars that were available and Lexus was the best choice.
7. The Brand-New Lexus LS 600h Is Gifted To Paul McCartney
In 2008 Toyota gives the brand-new Lexus to Paul McCartney former of the Beatles as the thank for his help in promoting the hybrid vehicle. McCartney is a vegetarian and publicly against cruelty to Animals. Lexus was lucky when others awaited supplying him a car with ultra-low emission and no leather. It supposed to be disappointed that, however, the vehicle was flown to him rather than being shipped by boat. A decision which upsets Paul McCartney because of the environmental impact.
8. Industry Leader In Hybrid Vehicles
Another Lexus facts is that 95% of the number of Lexus car sold in the United Kingdom is hybrid, hybrid vehicles are better for the environment because they can also use electricity as a fuel source instead of just gasoline.
>> Looking for a high-quality used car from Japan, click here <<
9. Lexus Partnered With Yamaha To Tune The Engine
"Lexus is series of our quality and user experience". When designing luxury cars, in fact, so much attention is paid to the detail that even the sound of engine is taken into serious consideration. When designing the Lexus LFA, Lexus cooperated with Yamaha to tune the engine for the desired sound. A powerful V10 engine to resonate in a cabin for the ultimate driving experience was created by Yamaha. That engine components could make satisfying sound.
10. The World's First 8-speed Automatic Transmission
Whether you are an automatic or manual driver, you will love the 8-speed automatic transmission that Lexus design and built for the LFA. Which now is available in many other vehicles. The system uses sophisticated AI shifting technology to shift gears automatically when you brake or accelerate. The result is less like an automatic transmission and more like a faster, smoothier manual transmission being operated via computer it is also extremely fun to drive. This is one of the Lexus facts that make fans are proud of.