2017 porsche panamera review – An Art That Has Been Mastered By Porsche
Last updated
Feb 07, 2018
0 comments
The Panamera by Porsche was an utter shock to automobile enthusiasts back in 2009 when it was launched. It was a large hatchback especially engineered for Porsche CEO to serve as a chauffeur-driven limousine.  Its loyalists' patience got tested by the Cayenne SUV.
The four-door Porsche shocks us and wowes us. This car has straight line performance was jaw dropping, and the cornering ability became the talk of the automobile world. The creatively crafted stretched roofline was a cherry on the cake, though audience dislikes them for notched shape.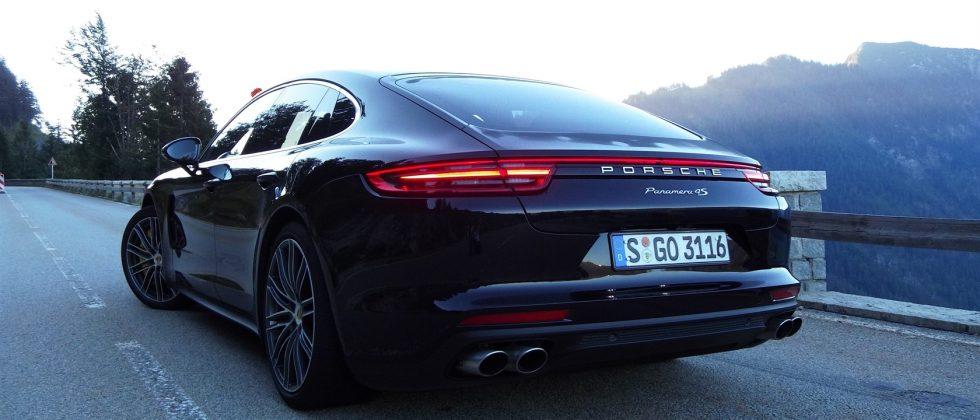 The 2017 Porsche Panamera review shows that it has been crafted almost exactly like the outgoing model, but one can notice the difference between the proportions. The windshield is steep; roofline now drops aggressively, and the wheelbase is great. Horizontal taillights have become slimmer, and new LED headlights are an embellishment.
The primary and most significant implementation has done with up front; the ergonomics have entirely replaced. Now the new model owns an impressive touch-sensitive surface along with some toggle switches. It has got a central 12.3-inch screen through which displays several functions. There is an option to close the central air vent when it is not available. The rear-seat room has been kept vertically identical to its previous model. It is commodious enough despite the high roofline, which now looks prettier than the predecessor. It has an analogue tachometer too.
Panamera Hybrid
Panamera hybrid with Sports Chrono package will have a separate switch embedded on the steering wheel. It would call up for enhanced chassis settings and a stopwatch that rest atop the dashboard.
About the engines, the 2017 Porsche Panamera review analysed that it will have exclusive turbocharged engines. While 4S has 440-hp twin-turbocharged 3.0 litre V-6, The Panamera Turbo will have a twin turbo of 4.0 litre V-8 packed with 550Hp. Apart from these two, the diesel model of 4S will be featuring a turbocharged 4.0 liter V-8 packed with 420 Hp. The diesel has got several new enhancements; the gasoline, on the contrary, will have most stylish exhaust crackle.
So Porsche is going to offer a brilliant model that includes intelligent cruise control, driver-assistance system, and night vision system is on this model too. USB and Bluetooth connectivity are advanced too. Thus they are enabled to integrate multiple smartphones at the same time. You can also take your hands off the steering wheel for an odd length of time, depend on upon the driving speed and several other parameters
Panamera is the best option for those who prefer luxury. This luxurious four-door hatchback sedan is a full-fledged sports car as well. 4 Door Porsche price is expected to be $79,150. Overall the result is elegant and impressive. It is an art that Porsche has mastered very well.