Go for a Deep Dive with 2017 bentley bentayga Dynamic Ride
Bentley claims that the Bentayga is one of the fastest SUV in the world. We have to see this fascinating automobile, the one reach top speed of 187 mph. 2017 Bentley Bentayga is all about speed and class, and so it has grabbed every pair of the eyeball. The car has been made possible because of the twin turbo 6.0 litre W-12 Engine. Bentley Bentayga has a mighty 600 Horsepower and 664 lb-ft of torque. The engine is undoubtedly the best choice ever for all those speed lovers. The cost of Bentley is as boastful as the car itself is.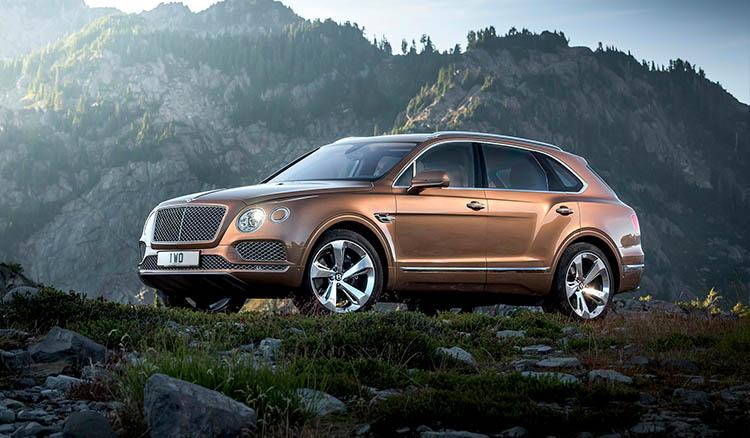 The Fascinating Interior
The 2017 Bentley Bentayga sports has a charming interior that can comfortably accommodate four to five people. It has got one of the finest leather a car could ever possess. The SUV will accelerate from 0 to 60 mph in just 3.5 seconds even it weighs around 5600 pounds. With breath-taking speed and brilliant design, it has become the most cherished vehicle of 2016. The speed is utterly impressive for a heavy car like Bentley.
Interesting Features we should look for
W-12 is the only engine which is available in the market but with a V-8 model and a plug-in hybrid. The 2017 transmission is an eight-speed automatic, and it rides on the adjustable air suspension height. The Bentayga has got active anti-roll bars too along with LED headlights which are adaptive. It is a five seater but now available as a four-seater, for it sports individual power rear seats and also a rear centre which consoles with a fridge.
Another fascinating thing is that the Bentayga buyers are allowed to choose their car colour among 17 standard exterior colours, 15 new shades for leather colour that can be mixed and matched among four colorways. They get four options veneer trims. Buyers are also allowed to choose from around 90 optional colours, and they will match the colour of your choice so that you get a very personalised Bentayga.
The Bentayga is a fantabulous highway cruiser which is super smooth to drive and is extremely comfortable. The Hill descent control helps to enable to tackle steep slopes, and the engine has got a boastful torque. The Bentley SUV cost about $231,825, apparently a luxury for the riches.