Your child will be in danger if you ignoring these car safety tips while traveling
We have all heard people buying "family cars" from time to time. Actually, most people think about owning a car after they decide to start a family. A family car makes it possible for you travel anywhere with your family. So, before you travel with your toddler, here are the "travelling with a child car safety tips" that you should read.
Child car seats:

Child car safety begins with carefully choosing the right child car restraint. Endeavor to select a child car seat which fits your child's age and size. Using a restraint of the wrong size may put your child in danger in case of a crash. Ensure to purchase another child car seat when your child gets too big for his/her current restraint. The restraint must meet international safety standards. Please, beware of purchasing second-hand child car seats as these may be worn out and unsafe.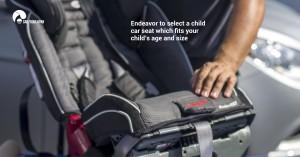 The safest place for your child is the back seat:

Passengers in the front seats face the greatest risk of injury in case of a motor vehicle collision (MVC). Car manufacturers report that the back seats are 60% safe in case of a side collision. It is advisable that children below the age of 13 use the back seats. Your child can only sit at the front (under adult supervision) if the back seats are occupied by other children.
Check out more car tips: 10 Effective ways to keep your car in tiptop condition #SoCheapItsAlmostFree
Please make sure that your child always keeps arms, legs and head inside the car when it is moving or even parked on the side of the road:

Children are unpredictable and quite athletic, you can never know what will attract their attention outside the car. They might leap over a fraction and next thing, you're in the middle of a nasty accident! It is also advisable to raise the car window slightly higher than the top of the child's head.
Always keep the child-lock on:

The child lock is a feature that was developed to ensure that children are not able to open the door unless the driver disables the lock. Like we mentioned in the previous entry, children are unpredictable, careless and irrational. They may try to open the car while it's moving! So ensure the safety of your child by activating the child lock.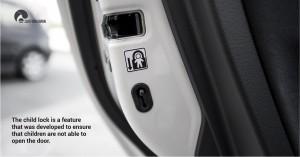 Watch the temperature levels in your car:

So many people like to activate the air conditioning in their cars. But what's safe and comfortable for you, an adult, may not be safe for the child in the car. Watch the child for signs of discomfort. If they can speak, ask them if they're feeling cold, hot, etc. and adjust.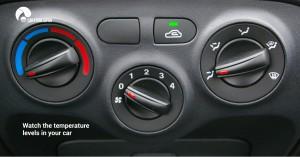 Never leave a child unattended to in a car:

There have been thousands of incidents involving parents who leave their children unattended to in the car. This is very risky because when the car heats up, the child is very likely to faint, experience hyperthermia (heatstroke), suffocate and die. Please, NEVER, EVER leave your child unattended in the car.
Check out more car tips: 10 Things you must always have in your car. #SoCheapItsAlmostFree
Keep a lot of drinking water in the car:

In case you're travelling long distance with a child, it is always important to have a lot of water in your car. When your children (or you!) spend more than 45 minutes in the car, they become dehydrated. So make sure you have water to keep them dehydrated.
Always engage your child in conversation as you travel:

Try to talk to your child and get feedback on their thoughts and feelings. Talking to your child will not only keep him/her happy and entertained, it will also keep you alert incase of any discomfort.
Dress your child in cool, comfortable, loose clothing:

The key to a child's happiness when traveling is their comfort. Dress your child in clothes that do not confine them or get them hot. They should wear loose clothing – just in case of an accident, it will be easier to access any injuries.
Check out more car tips: 10 Things you should never do if you are using a manual car. #SoCheapItsAlmostFree
Lead by example! Last by not least, children like to do what adults do:

The best way to keep your child safe in the car is by practicing safety yourself. Ensure that you wear a seatbelt, follow all road safety precautions and encourage (educate) your child to always do the same.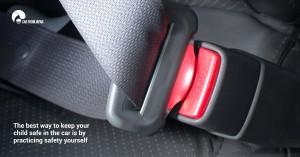 With the above tips, you can be sure that you and your child will arrive at your destination safe, happy and unscathed.
At www.carfromjapan.com you can find an assortment of cars that are specifically designed with the aspect of child safety in mind. Visit www.carfromjapan.com and access thousands of used cars at unbeatable prices!