All car owners should know the type of tire pressure monitoring system their car. In this way, you will be able to reset tire pressure sensor efficiently.
The NHTSA regulates that all vehicles that appeared on the market after 2008 must have a tire pressure monitoring system. The National Highway Traffic Safety Administration regulated this clause to avoid fatal accidents owing to underinflated or overinflated tires.
Direct or Indirect Monitoring System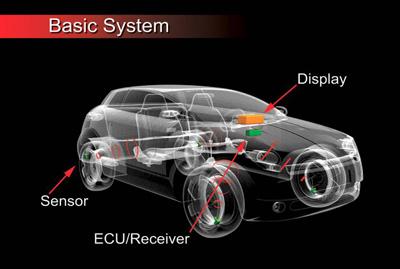 Overall two kinds of tire pressure monitoring systems are available. One is direct, and the other is indirect. Each system monitors tire pressure and notify of low or high tire pressure. Certainly, both systems work in different ways.
The direct tire pressure sensor is more common in the states. The location of this sensor is in the pressure valve, which works as an antenna to measure pressures. Henceforth, the device transmits the reading to a computer onboard.
The indirect tire pressure monitoring system is a standard for European countries. The position of the sensor is exactly within the speed sensors and braking systems. It precisely monitors the rotation speed.
 
How to Reset Tire Pressure Sensor
Learn about the type of tire pressure monitoring system: A direct system is so easy to operate – all you have to do is pressing the reset button. An indirect TPMS, on the other hand, means either a scanning tool or a magnet is necessary to initiate a rest. Some other systems may take you to pressing the reset button and holding it for 3 seconds, while the ignition is still on.
Inflate the tires: Inflate all the tires properly. Set all the sensors back to "0", so you must inflate the tires properly, or else sensor calibration will not be successful.
Inspect the battery: First of all make sure that the car battery is not dead. If possible, replace the battery after every five years or so. If the battery is built-in, you may have to replace the entire sensor unit.
Recalibrate the transponders: While rotating the wheel, the tire pressure sensor must know the new positions. This readjusting procedure may be different based on the car, but you can always use a TPMS chart available online.
Use the magnet method: Now press the lock and unlock buttons on the key fob while the key is in the ignition, with the engine off. After that, place a magnet over the valve stems separately. Make sure the readings are displayed in the driver information center.
Use the scan tool method: If there's no visible way to replace the sensors, then follow the menu prompts to reprogram the tire pressure monitoring system.
Detecting The Common Transmission Problems