Eco Friendly Car Oil Change
Eco-friendly car oil change positively affects both the environment and your car. You need to change motor oil and other fluids like antifreeze frequently. These fluids are, however, non-renewable. After being used, they are irreplaceable. A gallon of motor oil can contaminate about 1 million gallons of water and can take several years to degrade completely. So, recycling motor oil properly after is important to preserve the environment and avoid exhausting the source. Recently, eco-friendly car oil change is getting momentum.
Benefits of Eco Friendly Oil Change
Conserves invaluable petroleum products which are irreplaceable.
Significantly reduces the amount of air pollution which is a result of burned fossil fuel.
Significantly cuts your country's reliance on foreign imported crude.
Terminates the necessity of environmentally hazardous off-shore drilling.
Ensures proper collection of old oil thus reducing water and soil contamination.
Eco friendly oil change consumes 85% less energy than the traditional crude refining.
The whole process opens up a new domestic sector involving production, collection, transportation and support.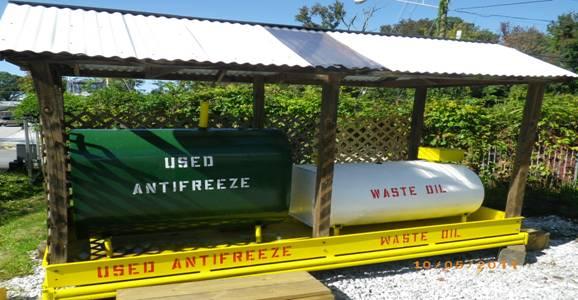 Join our FREE CAR GIVEAWAY Campaign here
Eco Friendly Oil Change Locations
Locating facilities for proper oil change is necessary for recycling of your car's oil.
Quick oil change centers: Speedy oil and Jiffy Lube offer oil recycling facilities to protect the environment. Moreover, they also collect drop offs and send them to recycling plants across the country to get more people to follow the trend.
Major repair outlets: As a major car repair center, Firestone uses their nationwide presence to offer motor oil recycling services and works as an active drop off center. They accept 5 gallons of used motor oil per person on a daily basis.
Auto parts stores: Companies like Schucks and Auto Zone have arranged for car oil change locations for drivers who purchase oil from them. They also receive used car oil to follow proper recycling procedure.